My favourite thing to wear right now? A trusty pair of Topshop jeans, a sumptuous - although initially leaky - navy, not black. They're running a very close race with a certain spotted pinafore I've barely parted with.
Since my recent hair cut, instead of dressing up - as a new style might suggest - I have remembered the basics. In something resembling a Sunday uniform, I've found myself drawn to an olive green jumper over a white t-shirt and jeans. I'm basically Francoise Hardy - I wish. It is disarmingly simple. The French girl within me has tempered down, packed up her kohl-lined-eye ways and relaxed in the pursuit of sartorial security. Not that she really needs to worry, I'm more concerned about the English girl. Thankfully, I have relocated to a happy place where chill and relaxation are welcome - or maybe it's laziness. I have embodied the French chantoozie who inspired my hair cut. It comes with a sense of self-assurance - not to be confused with arrogance - that is redefining.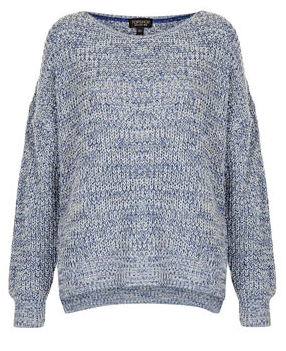 There's something special about weekend simplicity; the knit and jean combination has undeniable allure. While it may be a truth universally acknowledged - and lamented - that the best looks are the simplest, that nonchalance is universally coveted, who actually accounted for being comfortable? Those who are confident and comfortable in their appearance - make no mistake - are the best dressed. It is the undeniable truth of back to basics. The woman with the jeans - and maybe trainers, in this climate - with the demure smile and the no-makeup-makeup is the best dressed. You can parade all the bar jackets, peplums - shudder - and intelligent Balenciaga ruffles you like, but the stand out soul at a party is the pared-back princess.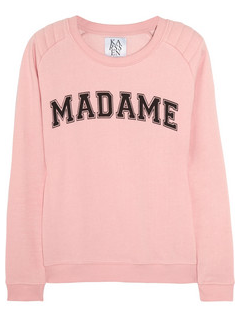 As the discerning shopper governs the streets, the pieces for laid back luxe are increasing in diversity. The casual glamour of a sweatshirt - Kenzo's went-viral tiger jumper or sassy Zoe Karssen's 'Madame' - breaks up the monotony, paired with simple denim, bare ankles and an outdoor slipper. While jeans might be a devastatingly basic piece, there is really nothing like sliding - or squeezing - into your favourite pair, pulling on a favourite knit and gliding down to Waitrose. Or to Somerset House, whichever. I have done both this year, and thoroughly enjoyed it. It might not provide an appetite for street style snapping, but there's no place like home. And sometimes - often - home is a pair of well-worn skinnies - or better still, a loose-fit boyfriend jean for that no-sex sexy.
Casual chic comes with some conditions. Thankfully, they are down to you, every time. There's no set rhythm or glossy-magazine rule to your ultimate style relaxation. Without you, clothes are just that. In the immortal words of Bella Freud, 'inside your wardrobe hang your brains'.