I am not very good at being sexy. And that's just as well, as this season is not about traditional sexiness. It's about the no-sex sexy.
Frankly, it's perfectly exhausting being all done up, all the time. It takes a lot of effort, effort that I don't usually possess. Much happier slumming it in a uniform of ultra-skinnies and an oversized jumper, ankle boots and my Barbour, I am not cut out for an all-sucked-in-Spanx-vixen lifestyle. That'll sound so achingly familiar if you've ever met me. I wouldn't like to suggest that that ensemble has any kind of sex appeal. Spring's sartorial readjustment gives us a fresh kind of no-sex sexy, quite different to my country clobber. With the season beginning to peep through the rain clouds, a sartorial readjustment is surely in order.
Spring is all undone in an alluringly messy way. The kind of way that is almost impossible to get right, although I don't want to put you off. It is a fact universally acknowledged - and begrudged - that the sexiest woman anywhere, at any given time, is the most effortless looking. The aim is to look like you've put no effort in at all. Yeah, like anyone really looks like that; I'm looking at you, Miss Chung. Skinny minis and Madewell ambassadors aside, I'm taking on the challenge.
The sartorial migration was evident when Queen Victoria Beckham of super-woman-body-con took to the laid-back luxe stage, showing a collection that featured her nemesis in flat shoes. Paired with long and clean, but relaxed, lines, Mrs Beckham's spring delivered a refreshing installment of insouciant, soft and subtle beauty. A few weeks later, Hedi Slimane's Saint Laurent debut profiled rock chick sex appeal that just oozed ease and sensibility, but not the ladylike kind. It's all a different kind of sexy, but right on time.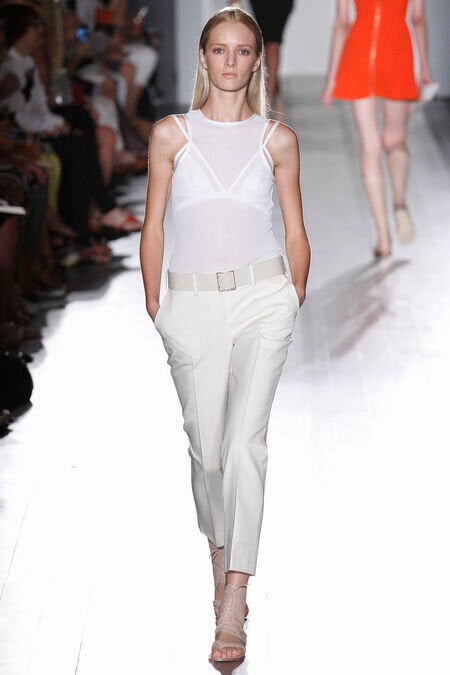 Victoria Beckham SS13 / Saint Laurent SS13
Spring's Pandora's Box is brimming full of sartorially sexed-down secrets ready to be unleashed. The demi-heel, reignited by the length of Net-A-Porter's alphabet is about to get down and dirty with the new season, finding itself gracing closets globally. Easy on the feet, a little easier on the purse, what's not to love? The perfect pair sits just nicely with a slouch jean and loose cut sweater. There's no club-sandwich platform in sight either - single-soled pumps, who'd have thought it? It's not exactly your nine-year-old fashion fantasy, but I'm all in.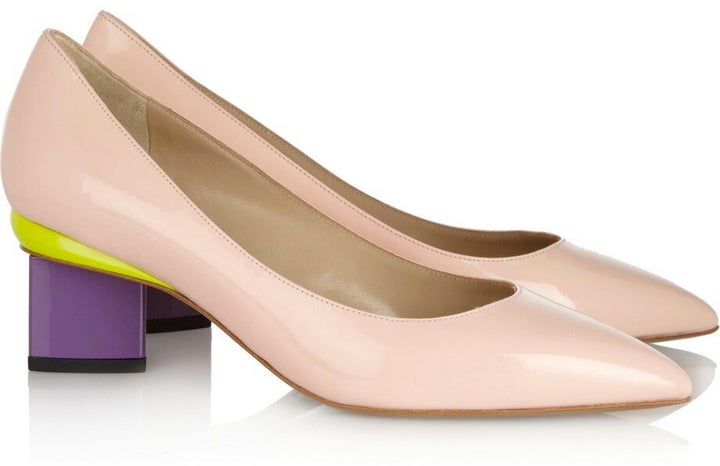 Nicholas Kirkwood, £395, netaporter.com
The non-sex sexy is the new feminine, the new modern. They say modernism is tricky but this year group provides an impeccable transition. Luckily it comes with a laid back summer attitude, the kind where a seductively undone button just can't help itself. When in Rome, and all that.