My favourite colour is green. I have spent the best part of four years collecting - not entirely on purpose - exquisite green items. My study is a pastel sea green, my favourite - and now famous - COS coat is a royal hunter green; my favourite boots a sumptuous moss colour. I recently said a sad farewell to a pair of jeans I tragically ripped, their own colour coordinating in my already well stocked green wardrobe. I also have green eyes. The accidental coordination of colours has happened on more than one occasion - the selection of my favourite pieces has culminated in an all-over look that I'm not always proud of. I declare a colour emergency.
Anna Wintour coined the head-to-look look 'Matchy-Matchy', and while 'What would Anna do?' constantly rings in my head, on this occasion I have grounds to dispute it. The uniform colour is flattering, and there's an ease and simplicity in paring back the colour palette. The difficulty comes in matching precise shades; my Matchy-Matchy is slightly off. To be able to choose a colour in the morning makes dressing more refined.
I've been a fan of coordinating colour for a while. Two seasons ago, I wrote about tonal qualities - the technique of wearing the same colour but in varying shades to elongate a look - to simplify as we approached a basic sartorial solitude. I've gone one step further this season, plumping for utter subordination to the coordination class of 2013. Frida Giannini went colour matching mad at Gucci's spring presentation - the rich rainbow was spread through the collection, but looks provided head to toe fabulous. Super flattering coordinating tunics and trousers sealed the monochromatic deal - with matching shoes and accessories too, what a catch! It's the simplicity-lover's fantasy.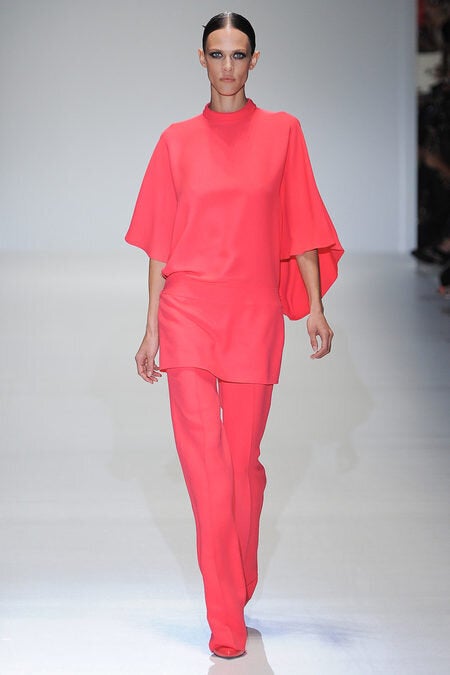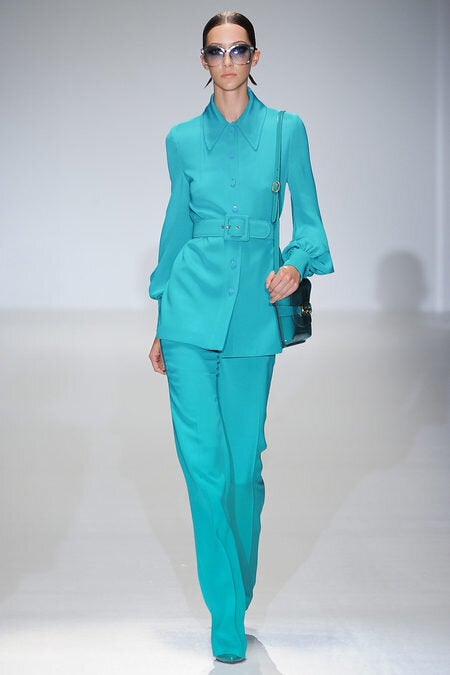 Like all trends, the trick to Matchy-Matchy is nonchalance. Stick to what you know with an all-colour look - don't switch up the silhouette. As has been reverberated so frequently before, the worst thing is to look too done up, like you've tried. The art I have perfected of actually coordinating by accident might not come so easily but a spin-around-the-closet look never sails out of favour. And colour representing - for this season, it's even easier to really suit up.
And if you still need convincing, it even makes shopping easier. Wardrobe re-organisation according to colour leaves telling gaps in your palette, showing holes where the perfect lime clutch should be. Or maybe that's just me.