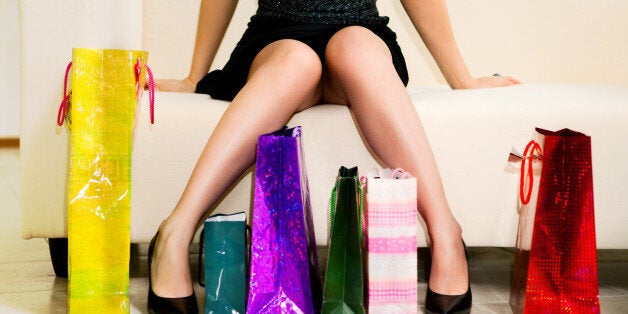 I've been trying this new thing recently. It's called looking put together. Previously the idea of this would have terrified me, but I am beginning to see the light. It means heels are unveiled from the shoe rack of doom more often - those usually the wardrobe's devil are put up for the morning's auction of 'what on earth do I wear?' I'm even wearing them on the commute, how funny! I don't know what has come over me, but I like it.
Being put together requires a little more than footwear. In this climate where it's not quite tights weather, or jeans, or bare legs either, some compromises have to be made. I haven't quite met my Prince in Shining Boyfriend Jeans yet, so I'm sticking with the skinny. For the moment. This week I've found that feeling put together requires a stellar accessory to sustain you from dawn until dusk.
The superior component for this feeling is simplicity. Well cut shirts - no ruffs or frills - and midi lengths for security. In almost anything, pockets are essential - the no stress dressing is upset by an insufficiency in practicality. But my stipulations for the ideal day bag are more precise. It too, like the skirt, should have a pocket. It too, like the shirt should have clean lines sans fluff, fuss and ruffle. It must have space for a large book and lightweight jumper, the flexibility to stash a pair of flats - for emergencies - and for the sake of spontaneity, a bottle of wine. But I know this is my dream of at least three bags together. Such fantasies never come through... or so I thought.
Recently being introduced to Aigner's 'Florence' tote, my heart skipped a beat. That doesn't happen too often - my bar is a high one. But she simply sung to me, trilling her seduction until it was outside my powers to resist a cheeky hold. Slipping her over my arm, our chemistry was instant and permanent. Florence - we're on first name terms now - is easy like a Sunday morning, and I love those. Part of Aigner's 'Heritage' collection, she is the minimal, effortless answer to sartorial dreams - synonymous with Ms Birkin, or Mademoiselle Hardy, my love birds. While I will concede that she remains pocket-less, I can only re-slant this with the addition of my trusty pouches. They save the day every time. So actually I don't mind at all about the lack of safety spaces. Florence is forgiven.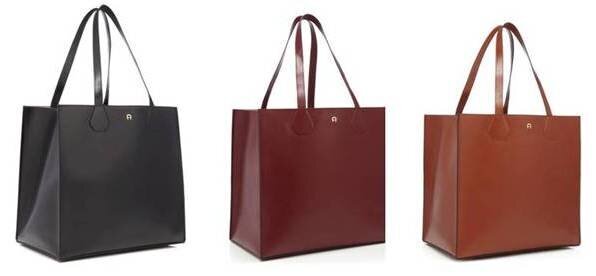 She comes in three sumptuous colours, a rich black, wine and chestnut. One for every mood? I think so. She is made for a Breton day out, or shopping in the boyfriend blazer. Or really, if I think about it, any time at all in any ensemble. She is a style chameleon. What a treat! And, probably best with a capital B, of all Florence's enviable traits, is her understated beauty. The leather is clean cut, smells like heaven and bares only the simple 'A' logo of the company. It is understated, insouciant and so endearing - I beg you to find me a better every day bag.
So if you too have been on the eternal quest for something so simple that it's almost heartbreaking, then your journey ends here. For this bag is the bag, and that's all there is to it.
You can fall in love with Florence at Avenue 32 where she retails for £800