Pastels and spring have a mundane, predictable relationship. In a similar vein to the floral prints for spring's sister non-surprise, designers are naturally drawn back to soft unicorn colours - those to brighten and lighten the April skies.
When it comes to cultivating the candy cane into your daily wear, there are some fundamentals to overcome. Primarily, how much pastel is too much? What is the statuary sorbet to navy ratio, one might ask. It's something I have questioned as I clamber into a spring-border uniform of standard trench, navy pinafore, and burgundy boots. My firm belief in style-influenced weather has never been so strong; I am pushing all the pastel buttons to coerce rising temperatures.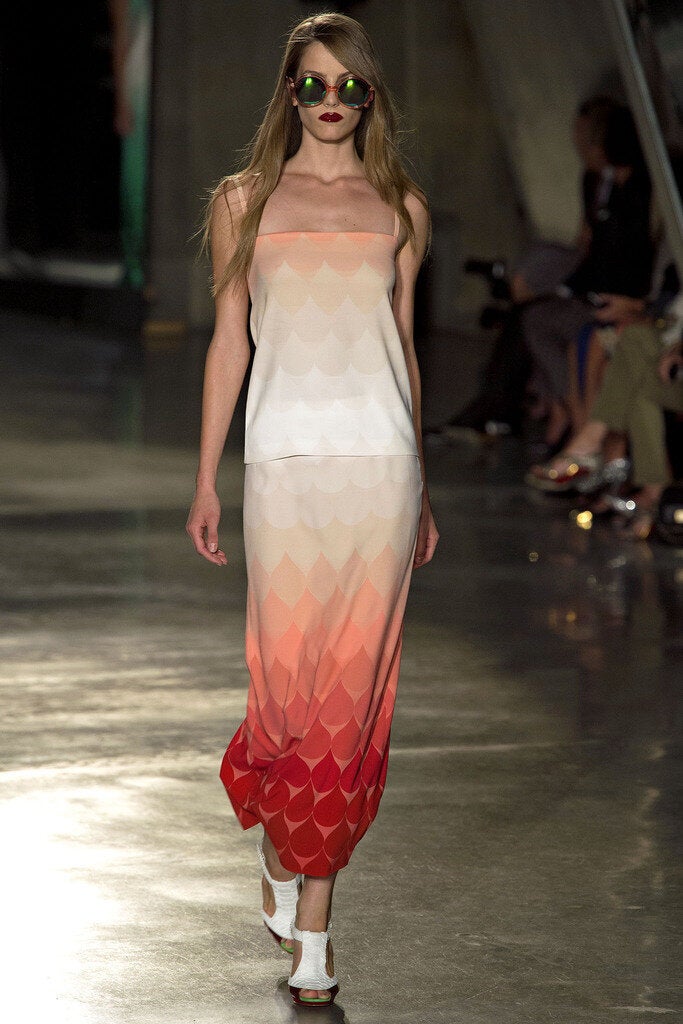 Colours can lift a mood, and in the pursuit of enjoying summer fashion, a slight palette adjustment may be necessary. The art of the perfect pastel matches a preened look only suited to those with no spillage danger. That's me out - I had better scratch that lavender co-ord suit. Logistical difficulties aside, sorbet shades are very soothing - a full look, particularly alluring. They say less is more, and the pastel champions that. It is impossible to go wrong with a small touch of mint - or a beautiful Mulberry one - for accessories are made for such colour observances. If you're feeling fruity and fabulous, take your cue from Moschino Cheap & Chic and embrace a full ladylike skirt - theirs is embellished, neutral sea green. Jonathan Saunders clad his models in metallic rosiness, styled up sherbet - spring colours with a hefty kick. Reiss' sub-brand '1971' has devoted a springy portion to the softer shades in a compliment to the new modern.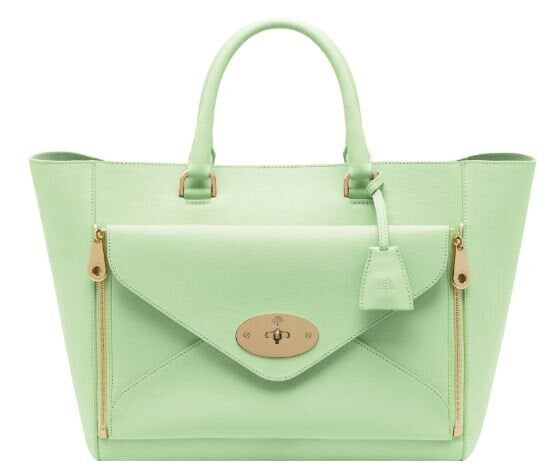 Willow tote in mint, Mulberry, £1500, mulberry.com
In the season where dual-chrome sixties checkerboards are prevalent, I am ready for sweet femininity. With rosy pink gaining style momentum, there's no excuse not to indulge your inner unicorn - summery neutrals can include pastel lavender and lemon too. It's dreamy and relaxing, the colours hug you into a light blanket of summer security. Just the tiniest hint of an updated paint palette is enough - ASOS's mint metallic two-trends-for-the-price-of-one pumps (single sole of course) are divine for a slouchy spring day, or to amp up a midnight ensemble. Kurt Geiger approached laser cutting - like Mulberry - for a spring refresh with soft pink accessories. An all-coordinating collection of electronics cases and mini purses are ready to embrace some soft contact time. My nude midi clutch has been working hard against the black trench uniform in a premature celebration of finer weather.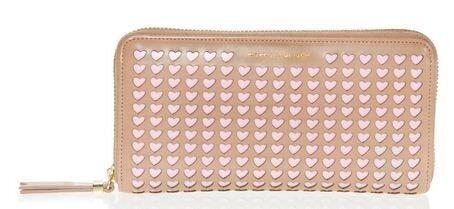 Laser cut purse, Kurt Geiger, £40, kurtgeiger.com
This season's divine Dior showed us that pink, white and black is a winning combination. If you can't quite bring yourself to step out of the darkness and into the petals, it's a sure fire way to modernise the monochrome. And it really is very becoming. It's reflected on your face.