The waist is back. If you've been hiding under a rock recently and missed the memo, the waist has made a marked recent return to the catwalks, squeezing out beautiful hourglass from even tower blocks of fashion. A surprise it is not given the enormous success of Mad Men that swept the waist in all its glory back into fashion's frontline.
From its very humble beginnings, the House of Dior has taken a great interest in and dedicated much time to the waist. In the iconic 'New Look' of spring 1947, a collection centred around one silhouette, as was the standard that eventually lead to Christian Dior's untimely meltdown, the peplum shone like the brightest button in the box. The more recent Dior under Bill Gaytten and his Autumn 2011 couture collection, while it might not have resembled the women in black, more than certainly lived up to any hourglass expectations that we might come armed to a Dior show with.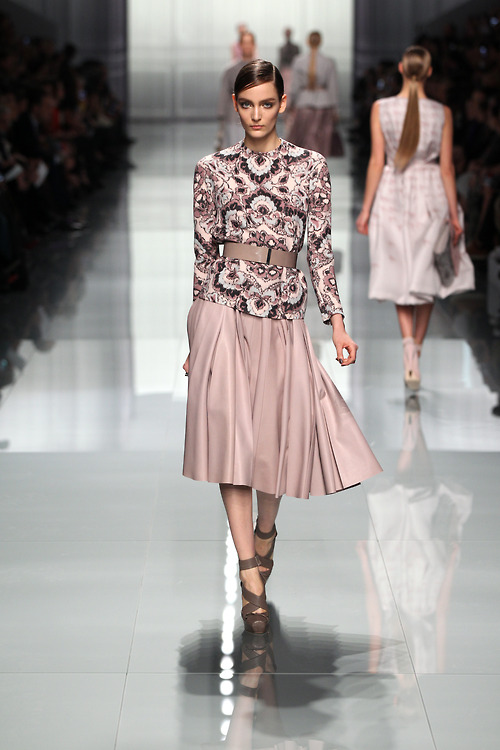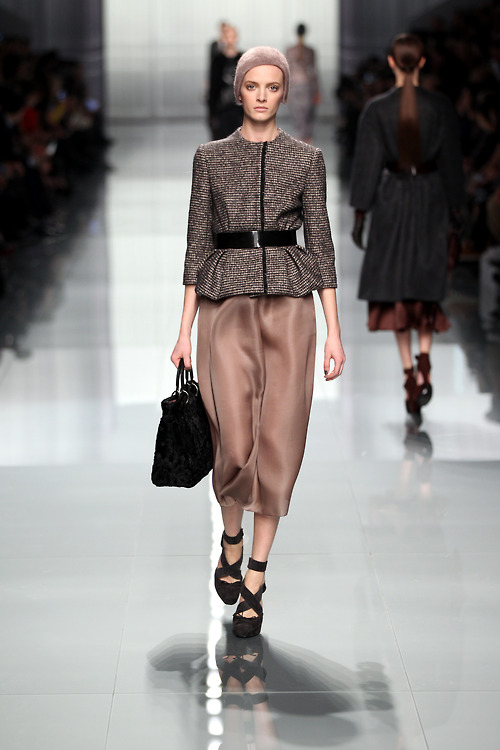 The waist has had a new lease of life breathed into it after some less constraining years of androgyny at the hands of Jil Sander, JW Anderson and Margaret Howell. This time it reemerges in the form of the peplum, friend or foe according to your sensibilities. They can look intimidating, but often quite the flatterer. An investment peplum will sit neatly next to a smart pencil skirt in any closet, defining curves and their hourglass companion.
Dior's autumn show gave us back a taste of the olden days, traditional cinched waists over midi silk skirts, tapered sleeves to match slim middles without the 80s shoulder overkill. Not solely confined to peplums, Bill Gaytten brought long lengths to the catwalk with chiffon sashes and an endless navy creation, sucked in at the bellybutton and being that long, lean princess length with any hint of fifth year prom.
More chic still were the satin light tonal colours of the later looks with their delicate embroidery and short sleeves; these served as the perfect complement to golden midi skirts that spilled out from under the middle width cinch belt. But be not mistaken, Dior demonstrated how the waist can work with trousers, a pair of mauve ankle peepers that, combined with the elegance of the heeled ballerina shoe, exquisitely illustrate the female form.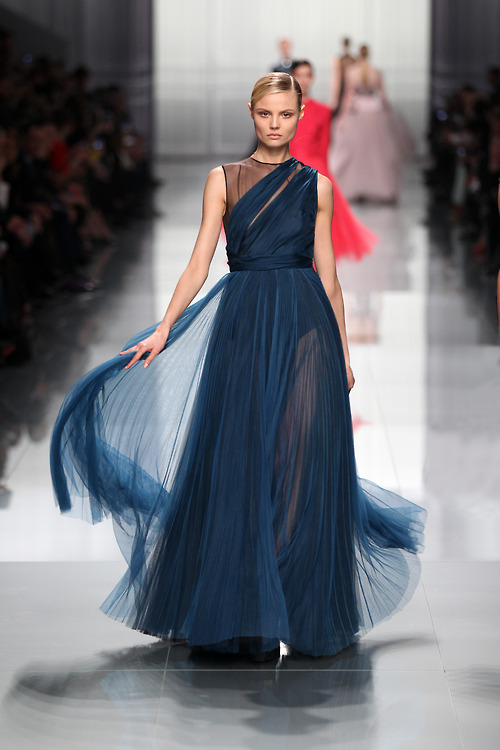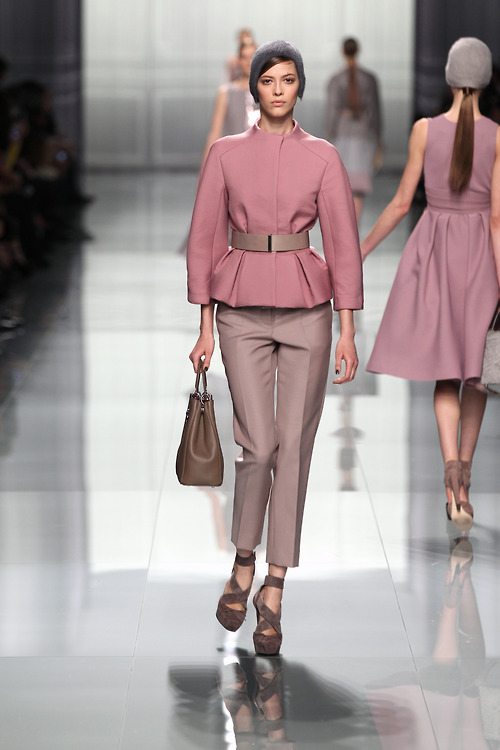 Dior was far from alone in their rejuvenation and recreation of the waist. Fendi came at the problem head on, as if in battle, and created a gutsy, fighting collection, both with and without belts to accentuate and highlight that oh-so-coveted waist. Where Dior kept shoulder detail demure, Fendi countered and produced giant, architectural ledges that emulated the sexiest and most appealing wooly mammoth on fashion's Kilimanjaro.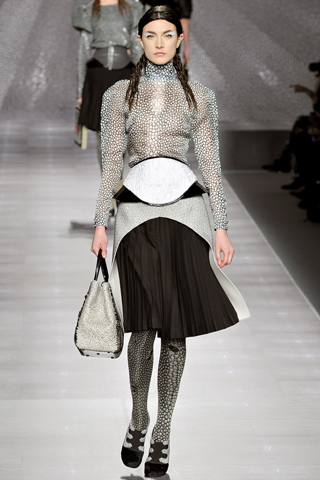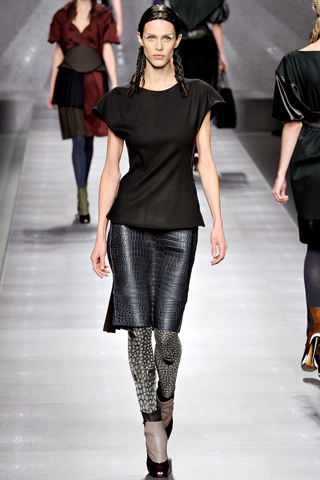 Drawing away from texture and concentrating their efforts on a real feel for patterns, Etro stormed the catwalk with their passage of time collection. From rock baroque to conflicting tribal tones, Etro worked with a variety of cinching techniques. From mini thin belts to a fully constraining scarlet number reaching bosom to hip, the whole waist spectrum was covered. From tweed to sheer to multicoloured patterns, the waist really brought it on the Etro Fall runway.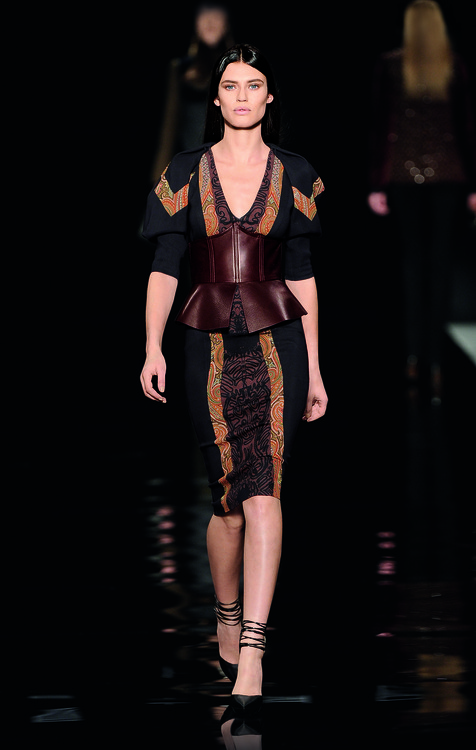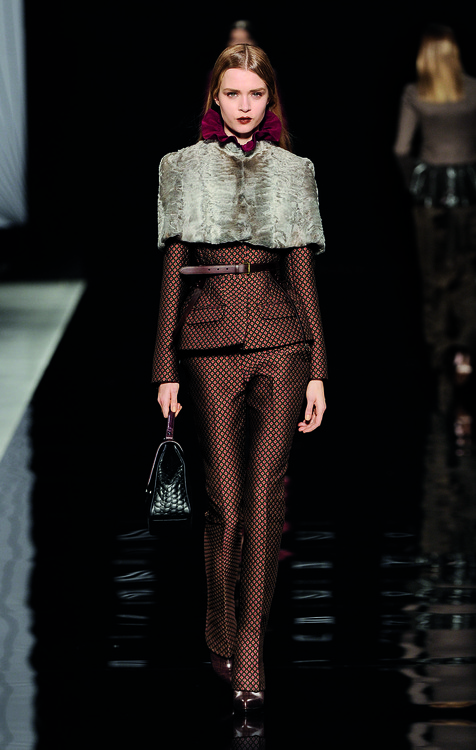 British powerhouse Stella McCartney breathed in for their explosion of the elegant hourglass. Mixing minimalist shapes with the extreme mini waist, Stella, like Etro, mixed English tweed up, taking the great British hacking jacket up a level, a level that is oh-so reminiscent of 'New Look'. Balanced with a short pencil skirt and pointed futuristic heels, Stella's tweed entry on the catwalk was the beautifully accompaniment to a multi-era look. Embrace not only your 40s goddess but your 60s queen too.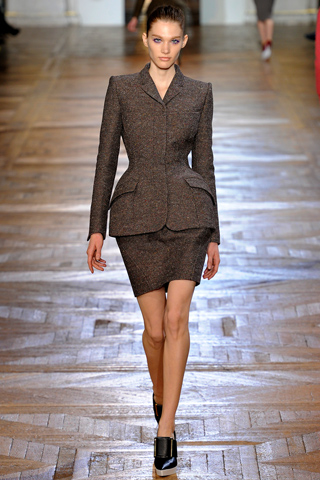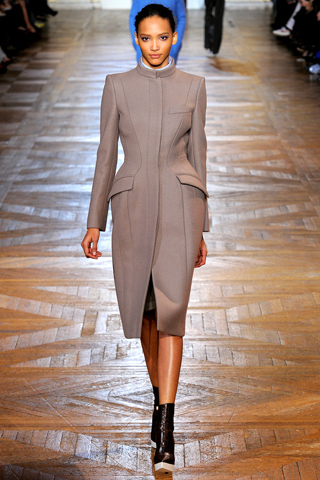 While all the catwalk beauty might look perfect in situ, how does this translate to us? An emphasised waist might incite fears of 'does my bum look big in this?' but do not fear, the peplum is here. Not only does that strangely named wardrobe addition highlight your (probably) best asset but it adds a couture element to any outfit. Stuck on how to implement it? Turn to Dior; they've got all bases covered. Back in reality, the high street has more than embraced the peplum, completely running around in circles with it to the point where you cannot escape them, in all shapes and sizes. If the peplum isn't so much your preferred choice, less scary accessories can be found as alternatives. Naza Uzefi hosts a collection bursting full of fine leather belts that more than accentuate the waist, marking the peplum just right there. Not too much, just enough.
So while some may hope for the peplum to be a one hit wonder, embrace it and the curves you are entitled to. If you haven't got them, this season makes it possible.
Images courtesy of Christian Dior, Fendi, Etro @ Modus, Stella McCartney, Naza Uzefi