I am not interviewing Phoebe Philo today. Let's pretend I am. The college friend and one-time creative twin of Stella McCartney, now mother of two and celebrated curator of responsible fashion design, Phoebe Philo has earned her place in the history books. She famously justified time with her children over her peaking career, sweeping out of Chloe and into a world of nanny bags and tracksuit bottoms. Hard to imagine perhaps, but such is the elusive magic and humanity of the British designer who has recaptured Céline in all its glory.
Like Givenchy's Riccardo Tisci and Somerset sweetheart Alice Temperley, Philo attended London's renowned Central St Martin's, graduating in 1996. During her time there, fashion ventured through a periodical rebellion of garish prints, conspicuous status logos (a la Lacoste), and more neon than is ever acceptable outside the bounds of a silent disco. One glance at this season's Céline collection will tell you what kind of impact this had. Inspired by mid-1990s minimalists Jil Sander and Helmut Lang, Philo's twenty-first century work could not be further from the brash fashion of her university years. We'll never know whether her graduate collection reflected this as it is now lost, in the depths of history. Unsurprising perhaps, given Philo's quiet disposition.
Phoebe Philo is a fashion pioneer. Reigning for five years at Chloe, the French fashion house where Karl Lagerfeld cut his teeth, she established it as the go-to label for girlish cool, a fundamental stylish guideline. Introducing chunky heels to replace skeletal spikes, light flares and high waists instead of the 'trendy' hipster, new shapes were created that we needed, before we realised we did.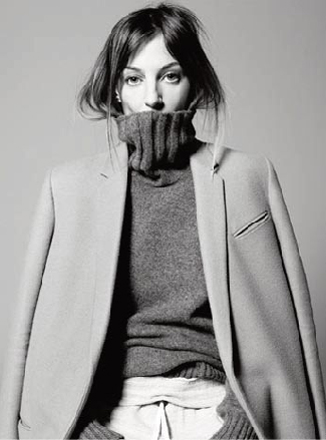 The well cut, easy to wear clothes that came out of Chloe in those landscape sculpting years transferred, along with Philo's talent for creating timeless garments, to Céline. The renovated fashion house is pared-back, and composed. Louis Vuitton Moet Hennessey, the French parent company holding Céline's purse strings, moved its studio at Philo's request from Paris to London in respect of her maternal duties. Aww. Shortly after the first new collection, Céline became the divine yet financially stressful sartorial understatement that is oh-so-coveted around the world. It is inclusive, with a real woman appeal. The Céline woman is looking for clothes that provide solutions to every day problems, clothes without fuss or as Phoebe might describe as being 'unnecessary'. That is so Céline. And you can spot it a mile off.
It is the modern woman's fashionable Holy Grail, the perfection that many aspire towards. The purist, humble aesthetic is reflected beyond the garments and their maker, reaching all corners of the business. The brand's collaborations with photographer Juergen Teller are home to product-centric, stark, honest campaigns. There is no pretension, no outer face. The clothes Philo creates are not found on the cover of HELLO! or on the red carpet, they're on the streets of London and Paris on the bodies of real women.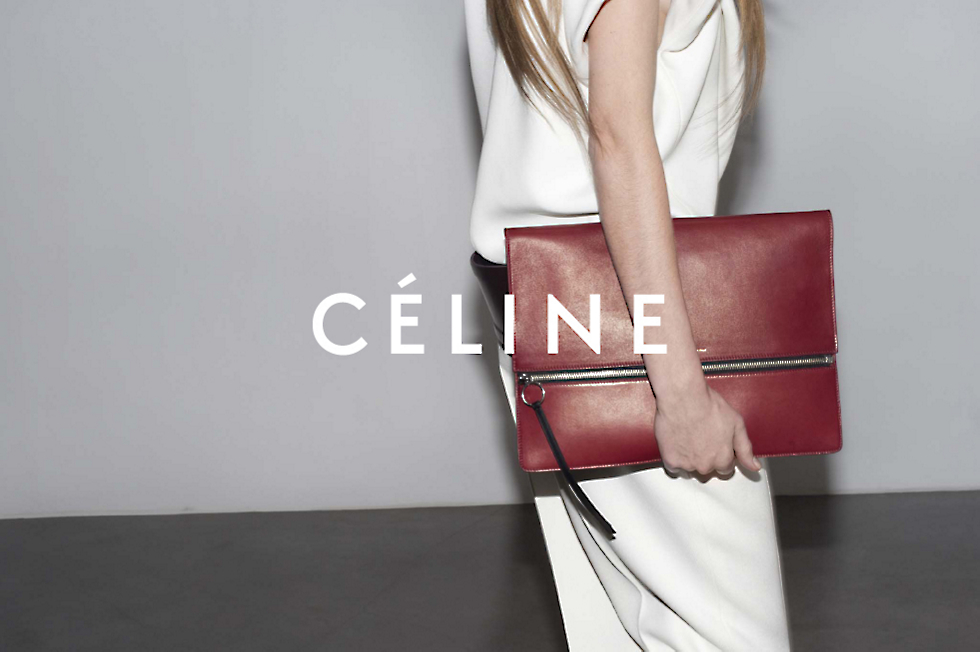 Philo is responsible for turning the trend tide, stripping back the limbs of the embellished sartorial landscape, and leaving a purer, refined quality behind. Céline is the calm eye of the fashion storm, a serene place where stylish boats can float and fish with no fear of maximalist predators.
The garments show an intricate design process, founded on a core structure where nothing is wasted or taken for granted. Any Céline piece outperforms closet companions; they are the quiet ones, rarely raising their voices yet scoring full marks in every spelling test. They're the ones you love to hate because there is never a hair out of place. But you can't hate Phoebe, and you can't hate Celine. It's impossible.
In a world preoccupied with rapid results and the immediacy of the Internet, one cannot help but applaud Philo for her chosen anonymity. With live show streaming online, a myriad of bloggers gasping to get first snaps of the new collections, Céline is a breath of fresh air. Philo bans any kind of backstage photography and would prefer independent judgements are made, void of questioning the creator. In light of the commercial circus that the industry has become, Philo's stance is refreshing. Like her clothes, she leaves a lot to the imagination.
All hail Queen Phoebe, although I'm sure she would be embarrassed to hear it.