The New Guard. Not a gimmicky men's deodorant, a formation of the Queen's Calvary, or home canine protection; the very best in British design.
A few years ago, we might have cited John Rocha and Matthew Williamson as the hottest tickets for London Fashion Week. The New Guard have trounced on that theory. They are more than just BFC sponsored talent, the lucky creatives that escaped the unemployment net. They are the rebirth of British fashion design. Yeah, I said it. An actual rebirth.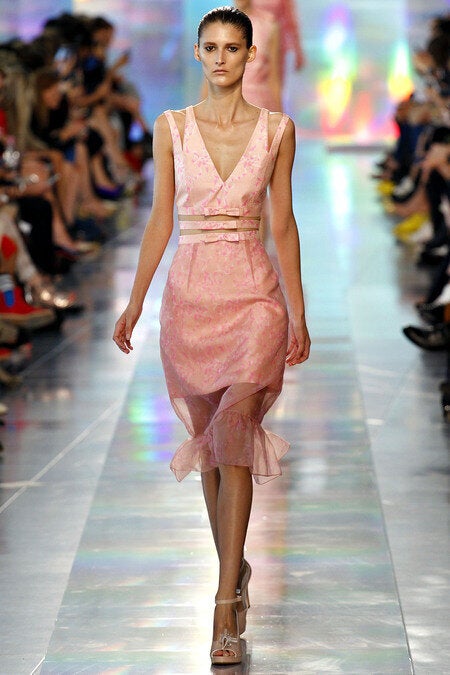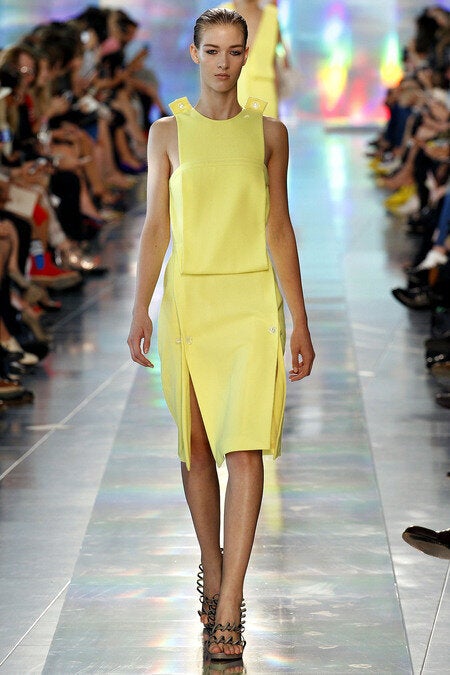 Simone Rocha, Holly Fulton and Michael van der Ham are all recipients of Topshop-sponsored NEWGEN, and make up something of a new generation of British fashion design. With Brit golden boys Jonathan Saunders, Christopher Kane and Henry Holland, they have deftly put London back on the map as the heart of creativity, reigniting the fashion flame. While we might thank our lucky (signature) stripes for Paul Smith, admire the unabashed excellence of Stella McCartney (as alas, no one can afford it), and even if you, like me, had forgotten about Jasper Conran's ready-to-wear under a sea of Debenhams merchandise, there is more to London fashion than the household names.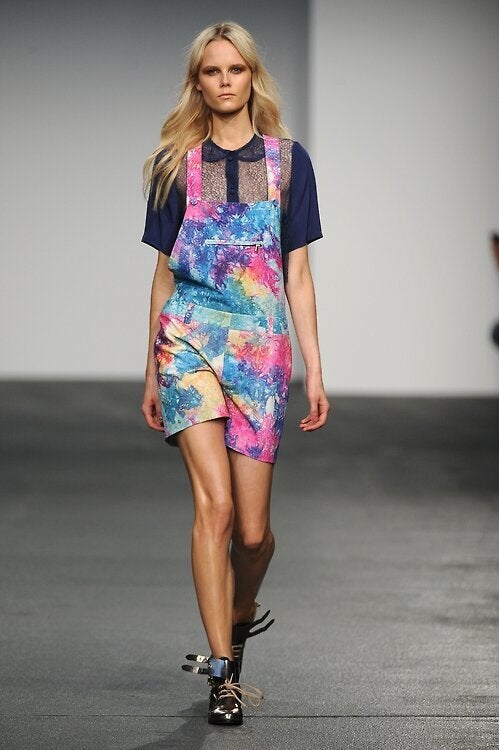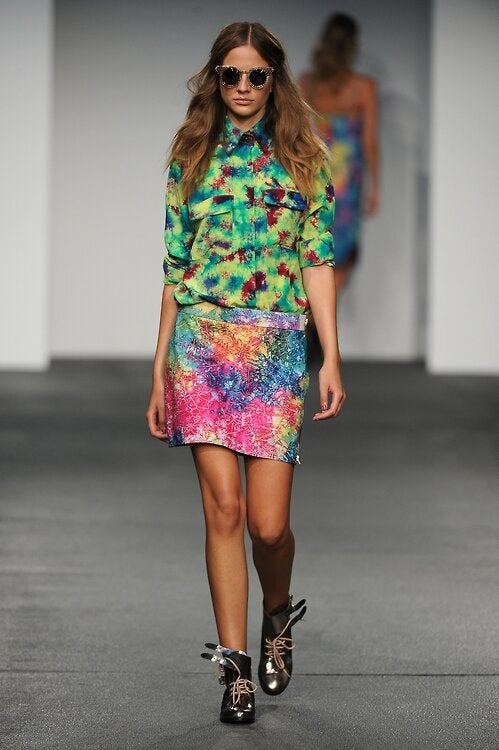 Thankfully, The New Guard has more than just youth on its side. Jonathan Saunders' ombre geometric print covered the fashion district, a true reflection of an icon in the making. Outside Holly Fulton's SS13 show, there was something in the air. Combined with a sign of relief as we rushed from Jasper's show, a palpable promise of bewilderingly exciting art. And it really is art. Only a few hours earlier we had been enchanted by Clements Ribeiro in Goldsmith's Hall where the air was thick with anticipation, and a heady dose of Chanel. The New Guard injects us with youthful optimism, a fashion dreamland or a taste of the galaxy, a la Christopher Kane.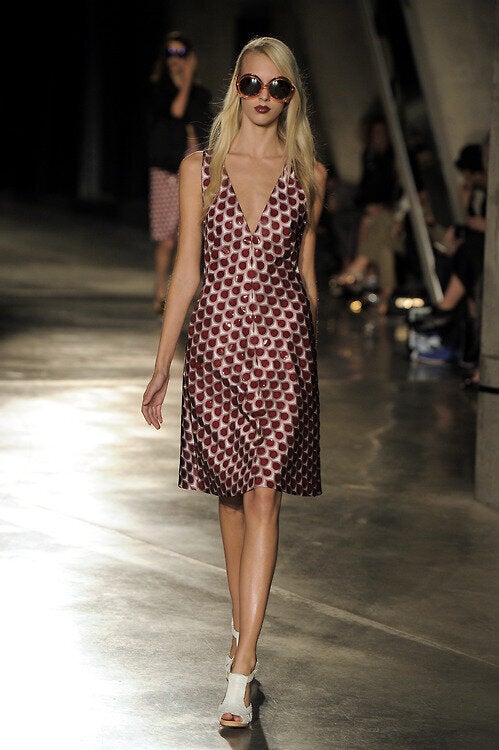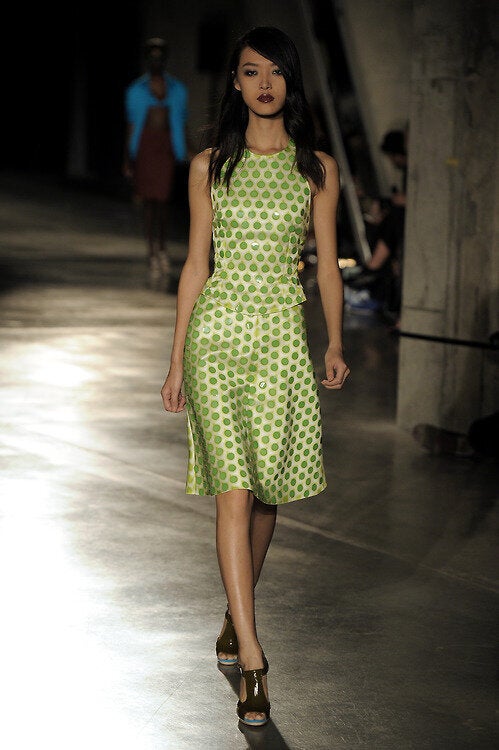 It is a truth sartorially acknowledged that Marc Jacobs sets the tone for Fashion Month. Or at least, New York Fashion Week, the playground for Olivia Palermo's FROW seat. He is part of the establishment, reflected in the moddish stripes and precision timing of his SS13 collection.
Daringly I'd like to suggest that the fashion babies have brought us back to where London rightfully sits as a fashion capital. It is not only the responsibility of The Old Guard, Christopher Bailey, Vivienne Westwood and John Rocha to push boundaries; the new generation is out to challenge us. The collections that stole the show? Christopher Kane, Jonathan Saunders, Henry Holland; the nurtured trio of men making sartorial history London season after season. Fran Burns tweeted how 'Christopher Kane can do no wrong' following his pastelled Spring awakening, a mature minimalism perfected by many with more experience. Jonathan Saunders showed in The Tate with rainbow metallics while Henry Holland wowed the fash-pack in a NCP car park with ombre leathers and an iPhone case invitation. Naturally, we just loved it.
Perhaps the mark of a successful designer is when you can't imagine fashion week without them. As far as the Golden Boys are concerned, I don't want to. Stand to attention London, The New Guard are here, and they're not going anywhere.