The elegant wooden floored balconies of Liberty have been home to many a lust affair. The metal racks and rails are so filled with temptation, with every surface covered with items so covetable, that entering the mock-Tudor fronted establishment is more of a five star challenge in self-restraint. A sunny afternoon, I joined my oldest, and most recently engaged friend in her quest for the perfect piece for a Parisian break. Was it to be the sweep-me-off-my-feet dress, the all-sex heel or the season's refreshed raspberry piece, perfect for that romantic glow she is sporting oh-so well?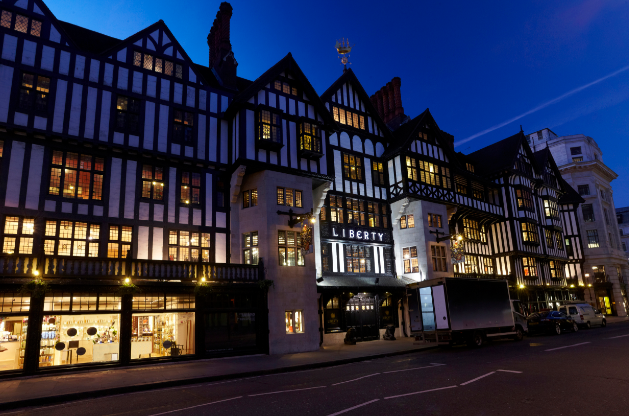 Liberty (Great Marlborough Street, London W1)
A loved up lady is easy to spot. There's a rather contagious smile that exudes from their very midday shadow, difficult to escape from, tying you in optimistic knots. Annabel was beaming. Not just with the joy she couldn't help but express in gooey long sentences about the perfect booties I'd helped her purchase, but with the joy of life. While A's affections were physical, her unfading smile joined our hands with a sartorial romance.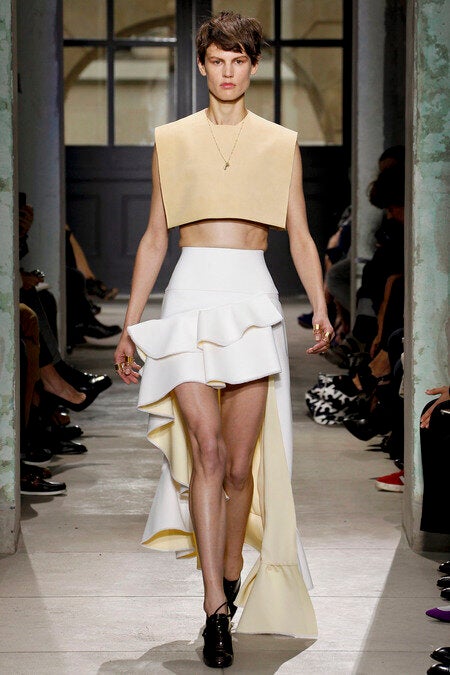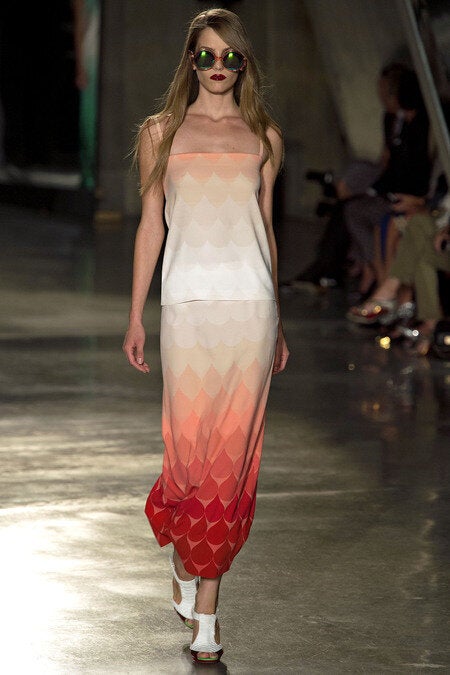 Balenciaga SS13 / Jonathan Saunders SS13
With every tissue wrapped purchase, she fell more into the crater of spring's desire, a world of Balenciaga's ruffles, Valentino's dainty, daily glamour and the breezy linen of Daks, perfect for a trip to St Barths. While minimalism stole the hearts of tomboys and those seeking a simple style adventure, the pink-blushed muse with her lips painted pink, is alive and well. Jonathan Saunders' ombre ensembles join hands with Christopher Kane's pastel procession, while Carven's Francoise-Hardy-meets-schoolgirl-chic is home to a swinging sixties love affair best seen through love-blushed spectacles.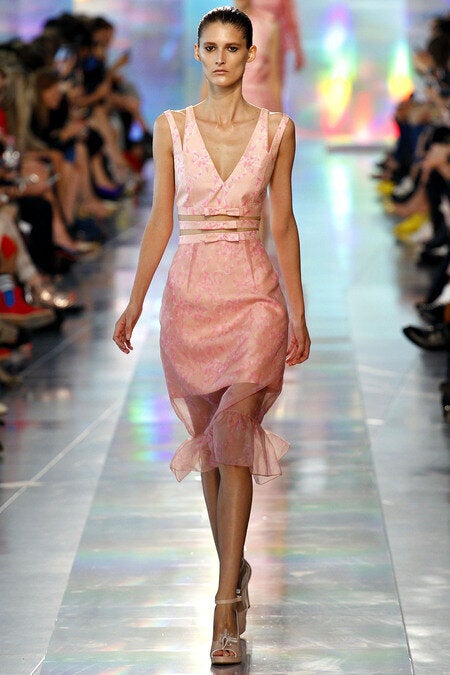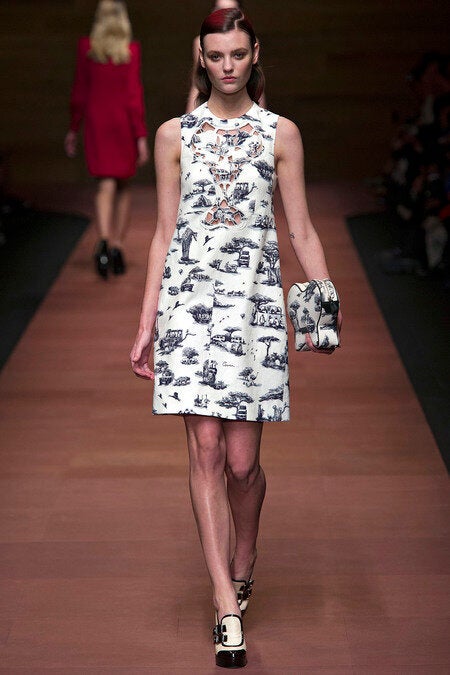 Christopher Kane SS13 / Carven SS13
While A is wining and dining at a table for two overlooking the Seine, I'll be falling once again in love with fashion. You know when you've met the one, and this season has just about put its rose-gold engagement ring on my finger. It's all about Holly Fulton's Michelin-starred rainbow of plastic poppied jackets in a collection that is harder to resist than Godiva's chocolate strawberries; Clements Ribeiro's time-travelling tribute to Wes Anderson's Suzy Bishop; and pop-tastic, beautiful accessories straight out of my eleven-year-old self's imagination. So dance to Francoise Hardy, with or without your lover, put on your best hat and let your blithe love of smiles and rainbows get you your own Surgeon. At least, that's on my love struck bucket list.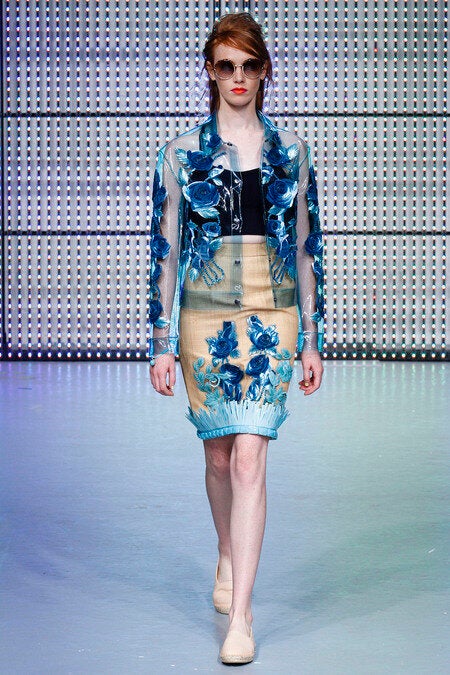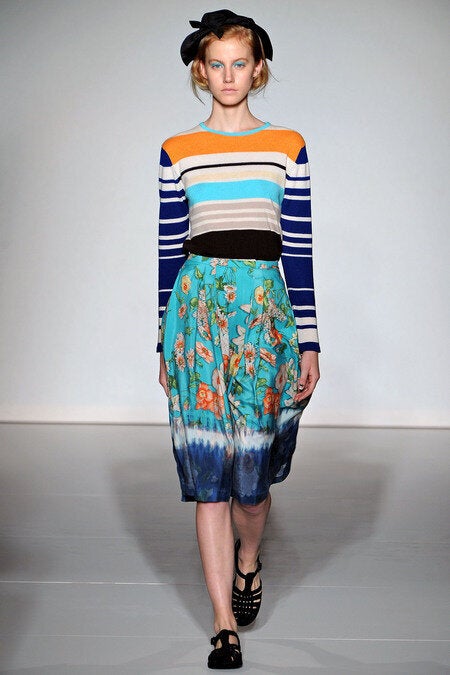 Holly Fulton SS13 / Clements Ribeiro SS13