Few things convey the arrival of the festive season as well as the smell of spices; from cinnamon to cloves to nutmeg, these scents are synonymous with Christmas. Unfortunately, cold and flu season goes hand in hand with the winter festivities, with December and January being the months when infections are most prevalent.
While it's a well-known fact that hot food can help with congestion, many other spices and seasonings are also incredibly effective in warding off colds and infections, and so making a conscious effort to include specific seasonings in your diet can have a hugely beneficial impact on your immune system. This year, forget tired turkey and bland Brussels sprouts and use these seasonings and spices to make this your healthiest festive season yet: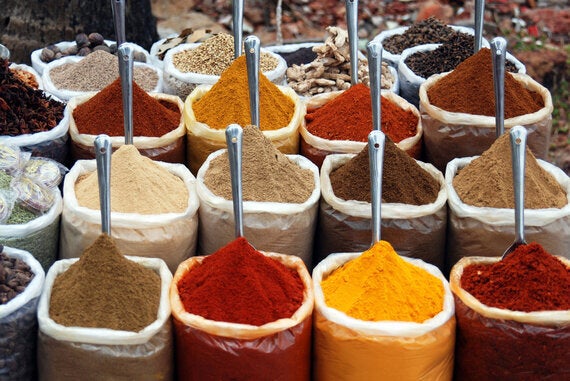 Garlic's curative properties are the stuff of legend, and we're not just talking about vampire legend; the compound Allicin in garlic is known to ward off coughs, colds, chest infections and congestion. Garlic is also an excellent source of vitamin B6 which is indispensable to a healthy immune system and the creation of new cells. Vitamin B6 has a very favourable effect on mood and can help boost a positive outlook, so is perfect for when those winter blues threaten to creep in. Thankfully, garlic is a regular addition to winter cooking but adding a bit more certainly won't go amiss: garlicky roast potatoes are a delicious twist on the traditional Christmas spuds we all know and love.
Chili is known to be one of the healthiest foods in the world but is often neglected in December and January, perhaps due to many people craving more traditional British comfort food during winter. Forgoing chili, however, is a big mistake; packed with beta-carotene and vitamin A (the 'anti-infection vitamin') chili plays a vital role in protecting the body against invading pathogens. So how do you incorporate more of it into your diet this festive season? Easy - with a fabulously festive chili chutney. Not only will you give your immune system a considerable boost but the extra jars make wonderfully personal Christmas gifts too. A festive spiced tomato chutney like the one below is perfect for winter and gives you the anti-oxidising benefits of tomatoes too.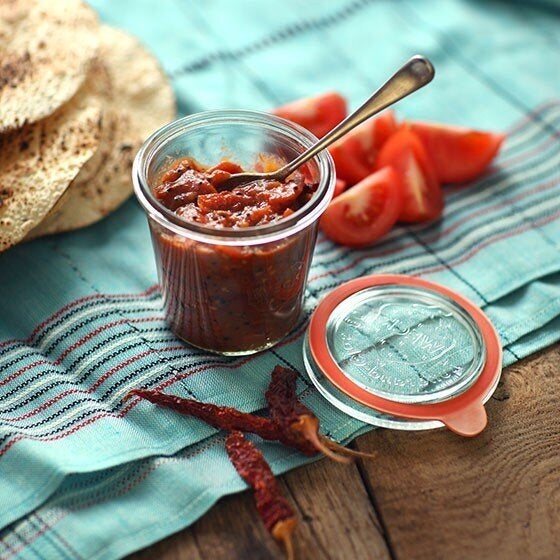 Like garlic, ginger is another festive season staple, so incorporating more of it into your diet shouldn't be too hard. Saying you'll reap the benefits doesn't quite cut it: best known for its anti-inflammatory properties, ginger can also inhibit the production of toxins, settle brain inflammations, improve the absorption of essential nutrients, clears sinuses and contains many anti-oxidising properties. In addition, ginger is also very effective in treating nausea and stomach pain, so is perfect for those who tend to over-eat over the festive period! Making a batch of ginger biscuits will give you the necessary dose of this incredible spice while being wonderfully authentic Christmas treats too - and unique gifts, if you refrain from eating them all...
Arguably 'the' most festive spice of all, cinnamon comes into its own over the winter months, and luckily, this is when its benefits are most useful. Cinnamon is absolutely packed with anti-oxidants and its natural oil has a multitude of anti-bacterial properties - so much so that cinnamon is regularly used to cure the common cold, help with digestion, lower cholesterol, cure headaches and lower blood sugar levels. Getting your cinnamon fix isn't hard over winter; cinnamon-based cakes, biscuits and coffees are a dime a dozen, but for maximum benefit, combine with honey for a fresh and healthy drink. This refreshing pick-me-up is also known for its weight-loss properties, so once again is ideal for the over-indulgent festive season.