To make up for disastrous Easter holiday, Arkady takes me to Marrakech for long weekend. We stay as usual at the Mamounia in beautiful suite overlooking the pool and garden.
Actually, I concerned that Arkady will spend his time looking at krasotkie (1) sunbathing by the pool, but I needn't worry - holiday is katastrofa - AGAIN!
First two days are overcast, next four raining, only one day nice. All we can do is sport (gym, yoga, swim - Russkie don't do other sport); then spa and hammam for black soap scrubs.
Happily our friends Mikhail Simeonevich and Maria fly in for weekend, so we go out to restaurant with belly dancers; then club with live music and DJ; then Pacha - like Ibiza!
Food and drink in Marrakech not so good. Couscous is bédstvije (2): so many calories - like bread and potatoes back in Russia! And Arkady doesn't like Moroccan wine, so drinks Vodka, which he says is more 'natural'(!).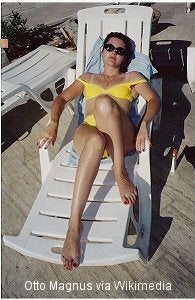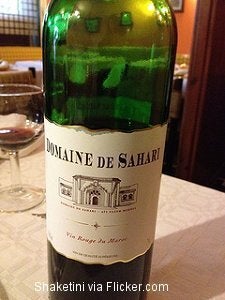 After, I accompany Arkady to Moskva, where he has business. We stay at our house in Roublyovka, which is about 25 mins drive outside city centre, and is where most bogatyĭ (3) live. Is kind of Moscow Beverly Hills.
(No posh live in centre of Moskva - not even our beloved President, Vladimir Vladimirovich - because houses of hated burzhuaziya (4) were destroyed in Revolution. These were replaced in '50s by hated 'cooperative apartments', which are very ugly, and impractical for modern Russian lifestyle!)
I meet up with my friends Anna and Irina, and we have lunch at fashionable restaurant Tatler (no - I don't know why either!). Also Arkady and I go for dinner at top people Italian restaurant Mario.
The worst problem is the traffic - it can take up to 2 hours to drive into centre of Moskva, instead of 25 minutes it should be.
In old days, one could bribe an official at the Kremlin for a permit to use the central lane reserved for the Zils of the nomenklatura (5). However this no longer possible. It just show not all progress is good progress!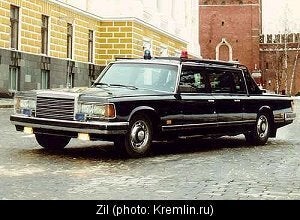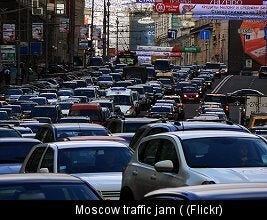 Next I fly to Paris, check into Plaza (Athenee) and arrange to meet with my friends Svetlana and Masha, to shop for summer wardrobe.
Buying sundresses and beachwear and shoes is fun of course, but best is shopping for jewellery. Unlike you inastransi (6), who have to wait for your husbands, we Russian girls have no problem with buying something we like ourselves.
Masha goes for some huge - even for her - Lorraine Schwartz emerald drop earrings. (Amex always say their Titanium cards have unlimited credit, but even so, I did wonder if her's might have digestion problem!)
I buy purple sapphire ring from Harry Winston. It goes perfectly with my new Louboutins, and if Arkady asks, I will tell him is amethyst!
But it's Svetlana who wins the prize. She buys the most bling watch from Chopard I think I have ever seen. Both the watch and the bracelet are so encrusted with diamonds that you can barely see either!
Even by Russian standards - well, at least sophisticated Russians - (OK - I admit it - I actually quite liked it!) - it's a little 'de trop' (7). She says it's for evenings, but I've no doubt we'll see it out with the bikini in 55. But then, is anything 'de trop' in St Tropez?
(5) Soviet government elite