Arkady and I usually go somewhere hot at Easter, so invited friends Mikhail Alexeievich and Maria to join us in the Carribean. However, being Jewish, they can't come because it's Passover, so they're going to visit some Russian friends in Israel.
Instead we invited Nika and Vasiliy Vasiliyevech. Big mistake. I had forgotten quite what a nightmare Vasiliy is on holiday. Admittedly, me having chosen a new type of hotel for the 'super-rich', which had no telephones and was on a tiny, remote island near the Grenadines was not perhaps such a good idea.
The first problem is that neither he nor Arkady can get a signal for their mobiles, nor for the internet. Then, when Vasiliy subsequently fails to get his emergency satellite phone working as well, he is reduced to using the telephone in the manager's office to do his deals. It is not a good start.
If this is not bad enough, when we are shown to our cottages, Vasiliy immediately loses his temper. He complains that there is no proper security, saying that palm fronds and paper thin walls (it said 'purple hardwood' in the brochure) are not remotely bullet proof etc.
When he discovers that the only transport on the island is a mini moke or a moped, he says testily that it's all very pretty, but neither is as good as an armour-plated Mercedes S600 with blacked out windows and a Mossad-trained driver.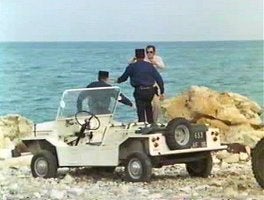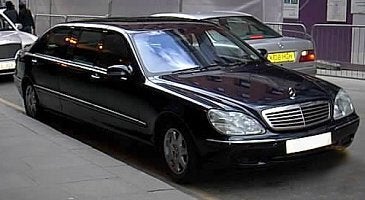 Furthermore, he says he doesn't like the food and that there's no decent wine (i.e. Petrus or Lafite).
Next he tries to hire a yacht, so we can cruise to nearby Mustique. Nothing is big enough i.e. over 30 meters with at least 5 double cabins, even though we are only two couples. Although Vasiliy won't say it, it's because he will be embarrassed to dock in less than a 30m boat - but then, come to think of it, so would all of us!
Next problem: even if he wants to hire it, there is no crew available. Camper & Nicholson say they can try to put together a crew, but it won't be the usual one. Vasiliy says he would rather have a Crimean sea-scorpion stuffed down his swimming pants than go on a yacht without a regular crew.
The last time he did so, the chef spent the whole cruise swearing and slamming cupboard doors in the galley because he couldn't find anything. And it wasn't until the end of the first week that the steward managed to find out how to turn the ice making machine on.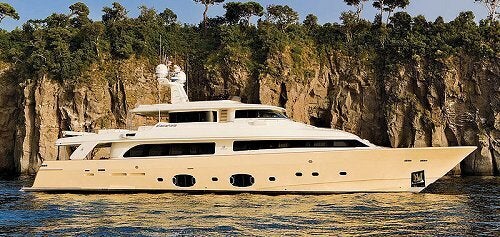 Well, we stick the hotel for four days and then cut our losses and fly to Miami, planning to book in to The Setai. But of course there are no available rooms there or in any other 5 star hotel, so we decide to fly on to London.
It being Easter / Passover, there are no seats in 1st Class. (We usually travel 1st class scheduled, transatlantic - Russkiy are not keen on private jets for long haul and prefer to fly scheduled....unless they've got a 767 like Roman Arkadyevich!)
When we eventually get back to London, we think about joining Mikhail Alexeievich and Maria in Israel - Arkady and I also have Russian friends living there. But we decide against it. We conclude that, because of the religious laws, the whole country downs tools for at least three days over Passover, so Israel is unlikely to be an improvement on our Caribbean disaster.
So we end up spending the rest of the week in Vienna, where Arkady keeps a flat. To be honest, as holidays go, it really wasn't the greatest. And they say the rich are different!