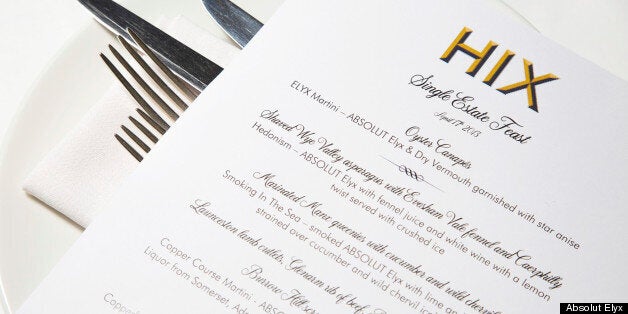 Celebrated chef, restaurateur and food writer Mark Hix is known for his original take on British gastronomy. After 17 years as Chef Director at Caprice Holdings, he opened his first restaurant in 2008 -- the distinguished HIX Oyster & Chop House in Smithfield. Now Hix has teamed up with Absolut Elyx premium vodka to create a unique wining (or should that be cocktailing?) and dining experience.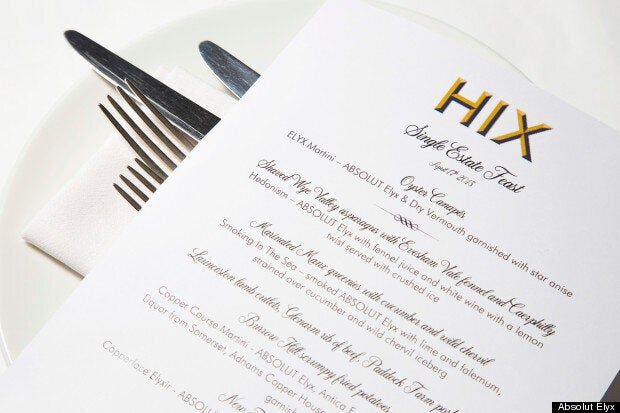 With no less than five sumptuous courses, all served up with Absolut's new Single Estate mixed up into silky smooth cocktails to suit each dish, I guarantee your taste buds will thank you when you take a seat at the HIX table.
If you need a more substantial grounding on which to pick up the phone and book your gluttonous (not to mention very boozy) feast these four pointers should just about do the trick:
This tipple tends to get a bad rep, and if you're anything like me, it was probably the first alcoholic beverage you got totally whacked on when you were 15, but leave those biases at the door because vodka is officially nice again. Each expertly mixed Elyx cocktail slipped down a treat. My favourite? A bizarre yet lip-smackingly refreshing number, 'Smoking In The Sea', a concoction of smoked (yes smoked!) vodka, lime and falernum, strained over cucumber and wild chervil iceberg. Sound odd? That's because it is, but trust me when I say you need to try this at least once in your life.
Scrumpy fried oysters are a must-try
Confession time, I'd never eaten an oyster until I tried a scrumpy fried one at HIX. If you're not keen on seafood or the thought of oysters is a little too much to bare these crispy treats are a great way to ween yourself on to shellfish -- and trust me you won't regret chowing down.
Sharing is certainly caring
There's something deliciously liberating about getting stuck into a big plate of meat in such ostentatious surroundings. You'll need that fancy linin napkin to wipe all the chocolate from around your face after you've dug into the final course of the evening -- an otherworldly New Forest meringue, like a black forest gateaux minus the gateaux and plus lots of gooey meringue.
Although £70 a head may sound pricey at first you have to remember you get a lot for your money. Five courses, five vodka cocktails at one of the most distinguished restaurants in London, headed up by Mark Hix for under £100 ain't half bad. In fact, it's a total bargain.
The ABSOLUT Elyx Single Estate Sharing Feast is available at the HIX Oyster and Chop House on 20 May, 3 June, 17 June and each month until December 2013. The dinner is available for £70 per person and can be booked here.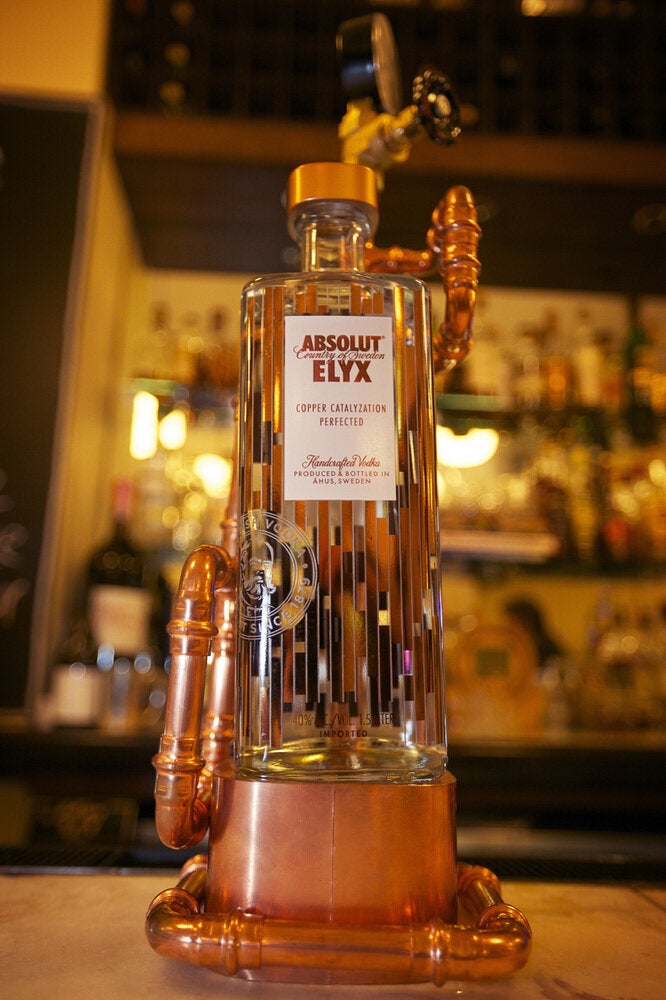 ABSOLUT Elyx Sharing Feast at HIX Oyster and Chophouse