When people think of city breaks, they think of expense. Which is kind of true.
But why is it true? Because people spend their money in all the wrong places.
Most people, when visiting a city or planning a city break, spend a fortune on some pre-packaged deal which they opted for out of convenience more than anything, but didn't really know much about.
When they finally arrive at the destination they realise they're in an average 3* hotel, with a less than average inclusive-breakfast (which you paid extra for, but that you didn't even eat) on an expensive airline (and no ones really cares what airlines they're on anyway). You also end up eating in all the wrong restaurants right near all the tourist traps - and spending twice the money you should.
So you've spent the money, yes. But in all the wrong places.
By re-jigging your spending habits, you can spend the same amount of money (or less) and get so much more for it. Essentially having a luxury holiday for less cash. This is how I've been travelling for years - knowing exactly where I want to spend money, and exactly where we can opt for cheap (without it effecting too much).
Of course, I know that money and expense is all relative - so I'll try and offer some varied advice in this piece too relating to different budgets, etc. Oh, and I'll be using NYC as my example city break :) as I just returned from an amazing holiday there - it only seems fitting!
Tip 1: Do your research with airlines, and airports
Sometimes flying into a different airport or flying with a different airline can cut your price in half. I'm always staggered when I browse through results on websites like Skyscanner, how much you can save by changing your airport or changing airline. In NYC, JFK airport tends to be the most expensive airport to fly into - the other few cost a little less (such as Newark or La Guardia).
And it's the same story with airlines, of course brands like BA and Virgin Atlantic are going to cost more money. But if you don't really care about who you fly with (and many people don't - a plane is a plane after all) - look at smaller or less-frills airlines such as US Airways, Swiss Airlines, Austrian Airlines. These smaller airlines might not be as flashy (and you might have to pay for your own alcohol) but it could save you a few hundred pounds.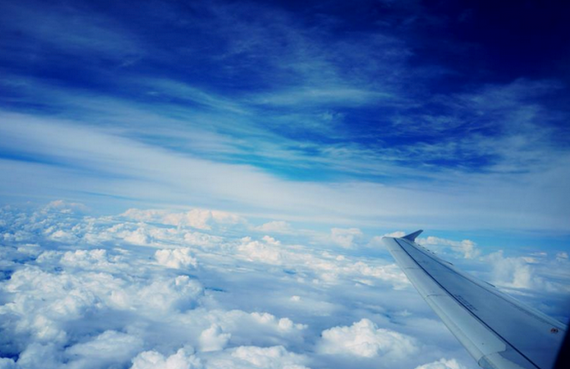 If you don't mind flying, and you'd rather save some cash for other things - look at in-direct routes. This is also a great tip for upgrading. You may be able to fly Premium Economy or Business Class on an indirect route, for the same price as what a well-timed direct route would cost you. So it's all about priorities. If you'd rather spend 12 hours in a comfy seat, over 8 hours in cattle class, then this is a good option for you.
Tip 3: Book flights and hotels separately
A lot of package websites will end up costing you more - simply because of the convenience of booking it all together. If you take a bit of time and research the different parts of the holiday yourself - you can mix and match to find the perfect combination of prices. I honestly can't remember the last time I booked a city break with one supplier. I tend to use Booking.com nowadays, as they always seem to have massive mark-downs on hotels (and trust me - I always check) so I feel like I'm having a mini-win if I find a decent marked-down hotel, because it'll tell me exactly how much I saved. For our recent trip to NYC, one of the hotels we stayed in was The Viceroy Hotel, which I never would have been able to afford at the full price. Booking.com had it marked down 40% off so really, we paid the price of a 3* hotel, for what was actually a 5*. I can't stress this enough - just book your hotels on your own! You can find deals and bargains so easily!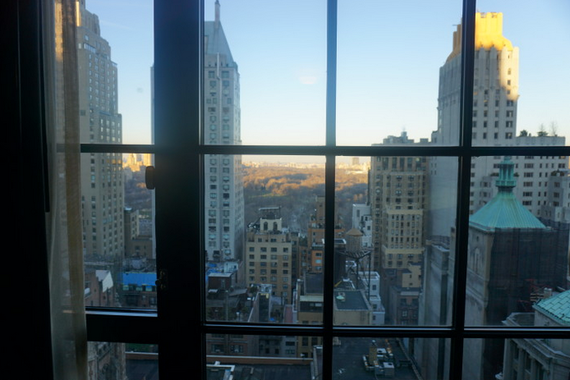 Tip 4: Steer clear of tourist hotspots for eating
OK, so the example I'm going to use in NYC is TGI Fridays. Every tourist in NYC wants to find a TGI Fridays to eat at, because they think it's the epitome of American dining - and it's right in the middle of Times Square - so surely it's the best place to eat?
When you go to a city, I can GUARANTEE you'll find nicer, cheaper, more-authentic restaurants just by walking 10 minutes or so away from whichever tourist attraction you're stood by. It's the same in every city, but in NYC it seems even more obvious. I had two friends come back from NYC recently, and they told me they weren't impressed with the food, as much as they thought they'd hope to be - but they'd spent a fortune on it. When they told me the restaurants they'd eaten at, I wasn't surprised. They'd stayed in the tourist areas, eaten at big brand chains, and not tried to find anywhere local. Eating local (my NYC suggestions are here) saves money (lots of it) and it gives you a much nicer experience of a city. That money you save by eating somewhere local instead of at a massive chain brand, might buy you some cocktails after dinner too, and even a nice taxi ride home. So you get even more for the money you would've spent anyway.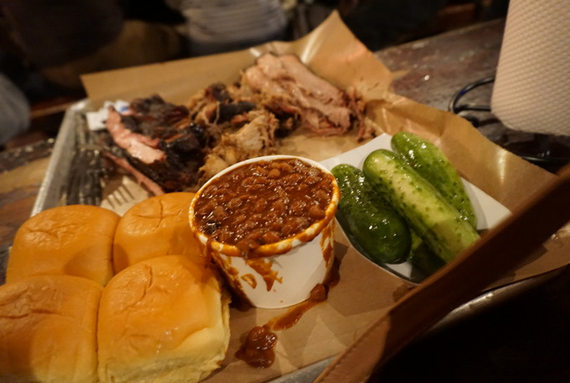 Tip 5: Don't splash out on private cars
If you're the kind of person who goes abroad and hires a private driver or private pick-up from the airport - just stop! Download Uber (that taxi app every in the world seems to be talking about) and use that instead. My boyfriend and I are obsessed with the app, and in cities like NYC you can pick the luxe option and feel like a celeb in a private car- without paying out of the ears for it.