There are many travel blogs out there for when your feet get itchy and you fancy some travel inspiration.
Some of these top travel blogs are jam-packed full of beautiful imagery (nothing better to whisk you away from your office desk for a few minutes!) and others are beautiful descriptive narratives, you'll want to re-read again and again.
Whatever you're in the mood for, these amazing travel blogs are the best of the bunch and will have you booking your next trip within hours.
Geraldine (the writer of The Everywhereist) has been busy this year! Not only has she taken a step into public speaking, but she's starting writing a travel book, which her many readers are eagerly awaiting. If her beautifully written, hilariously honest and loveable life-tales on the blog are anything to go by, her book will be a best-seller.

Liz, now based in New Zealand, has quickly become one of the biggest bloggers in NZ. Her blog is a portal for great information about New Zealand, and expat life in general. But it's the wonderfully funny, witty way she writes that makes Liz a success. She's packed her writing full of character, and the readers have flocked because of it.

The World and Then Some features beautiful travel imagery from around the world - it's a blog where you can happily waste away hours just scrolling through the photos. A must-read blog for anyone who loves visual reviews and photography, the content just keeps on coming. The blog posts read like letters to old friends, and make you feel like you're right there sharing the adventure.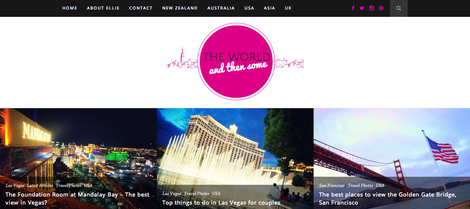 For travellers who share their passion with food as well as their passport - Legal Nomads is the travel blog to bookmark. You'll be drooling on your keyboard before you know it.

After rebranding her well-known blog, 40 before 30 to 'Girl Tweets World' blogger Jayne is going from strength to strength. She now lives in Sydney taking on Australian life and keeping us all entertained along the way. As winter approaches, her summer shots of beautiful Sydney will become very welcome in our Instagram feed!

Lauren's blog is one of the most personal blogs I've ever had the pleasure to read, and it's almost like flicking through her travel diary. With Lauren, you'll feel like you've known her for years after reading just one blog post. Hidden in-between all the personal stories and photos are some great bits of advice too.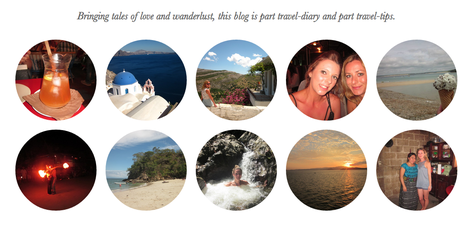 Jess is a luxury travel blogger, with more style than I'd ever know what to do with. She's everything you'd expect a luxury travel blogger to be - beautiful, stylish and a lovely person too.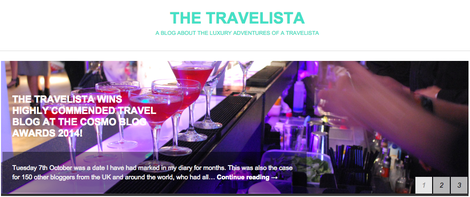 One of my favourite couples in the travel blogging world, GQ Trippin is a fantastic blog. Their blog is full of great stories they've picked up from travelling, but is also jam-packed with great tips and genuinely useful content too. Also - check out the video these guys made - it's epic!

Brooke is not only a fantastic blogger - but is quickly becoming a superstar of Instagram too. Her images are beautiful and tell the story of wherever she is and whatever's she's doing just perfectly. It's hard not to fall in love with her excitable outlook on life, you'll find it infectious.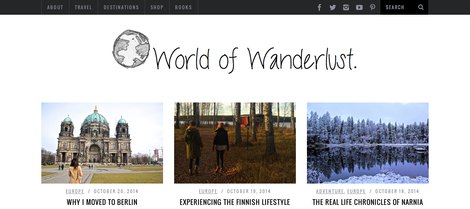 Taylor's blog is one that crosses the line between lifestyle and travel. She's also visited some pretty obscure destinations - which is always great for finding new inspiration, and new amazing locations to put on your list. I'd never heard of Nicosia before reading her blog, and now I'm searching for flights!