With the exception of the (pretty miserable) weather here in the UK, summer seems to be well and truly on it's way. We've got the festival season starting, the BBQ aisle in the supermarket stocked up and ready to go - and even the deck chairs in London parks are out there for people to enjoy (if you're brave enough in this weather).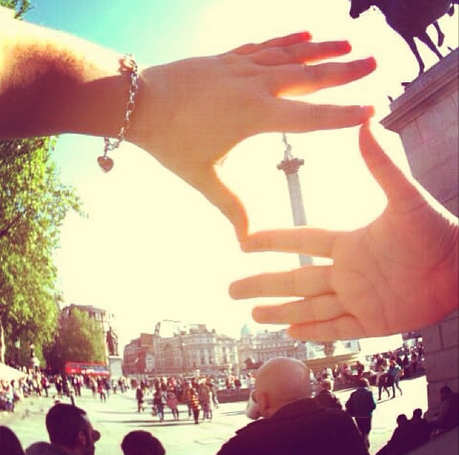 And now that summer is (finally) here I'm pretty intend of making the most of it. But that's easier said than done, especially with a limited holiday allowance, and in some cases a limited budget.
I wanted to put together some working-professional-friendly tips and tricks for people who want to jam pack their summer with as many memories as possible, but don't necessarily have the capability to take more than 10 days off.
1. Make the most of spontaneous events and outings
Take a look at local websites and community boards to find out about weekend activities, weekend markets and weekend shows that may be open exclusively in summer. Twitter is a great place to find out about these kinds of events - so track down some local tweeters who specialise in tweeting events and fun goings-on. A few of my favourites for London are:
I've also found some great suggestions on I know this great little place - which is a handy little resource, because it's locals giving the advice, not tourist boards. The other week I saw someone mention London Wing Fest (a whole day dedicated to finding London's best chicken wing retailer) and booked tickets off the back of that. I would never have heard of that event if I hadn't heard from another local, as it's pretty obscure! But right up my street!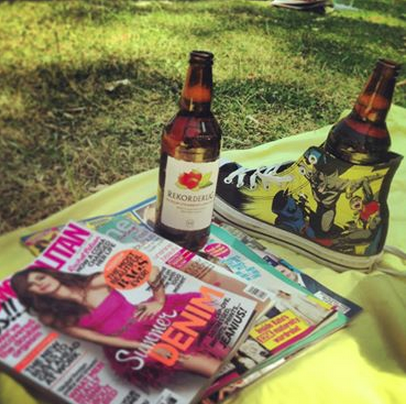 2. Book your holidays closer to home
I know it's tempting to jet away to far flung destinations such as Thailand or Australia to get your sunshine fix, but by the time you factor in the time to fly there and the time it'll take to get over your jetlag - it hardly seems worth it. You'll need to use at least 10 of your holiday days to even get your money's worth!
Instead, keep things close to home, and head to fly to European destinations instead - where you can get just as much sun, but without all that annoying travel time and jet lag. My favourite airline at the moment to book flights with is Monarch. I'm actually going to Venice in two weeks and initially booked the wrong day by accident (I think I was too busy watching The Simpsons or something...!) luckily though, it was really easy to change online and I didn't have to call customers services or anything (which, let's face it, everyone hates doing). Pretty lucky for someone who tends to go through life make clumsy mistakes!
Some of my favourite European destinations for this summers are; Barcelona, Rome, Athens, Paris and of course Venice (where I'll be heading!).
You don't even have to step on a plane though if you don't want to. There are plenty of places in the UK too. I recently visited Bath (it only took a couple of hours by train from London)
but it felt like a mini holiday and I really felt like I'd made the most of a weekend. I actually found this pretty nifty app on Facebook (which is free, yay!) which suggests the best city for your interests and location. I'm not hugely informed on cities down south (I grew up in the very north part of England) so I found this helpful as it threw up cities I'd never thought about before.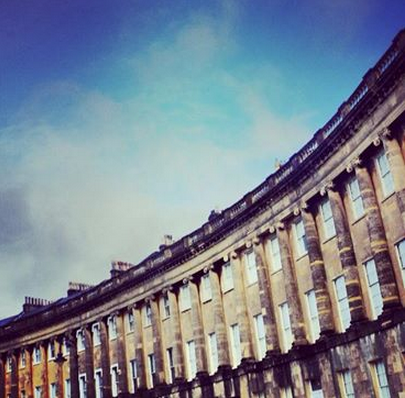 3. Be smart about your holidays
Use your holidays in smart places. Two holidays used either side of a weekend give you a 4 day break away for only 2 days leave. If you take that during the week, you're using up 4 days holiday, but only getting the same amount of time off. Does that make sense - I don't feel like I explained it all too well!
Look out for bank holidays (yay for free days off!) there is one coming up in August, so be sure to make the most of it. You can also make the most of your holiday days by flying out to your destination straight after work. If you arrive late evening, it gives you an additional full day in your destination afterwards.
4. Look into festivals
Most festivals only last a couple of days, and are usually held over the weekend, so you don't even need to use your holiday allowance to make time for them (unless you want to take a day off to recover of course!).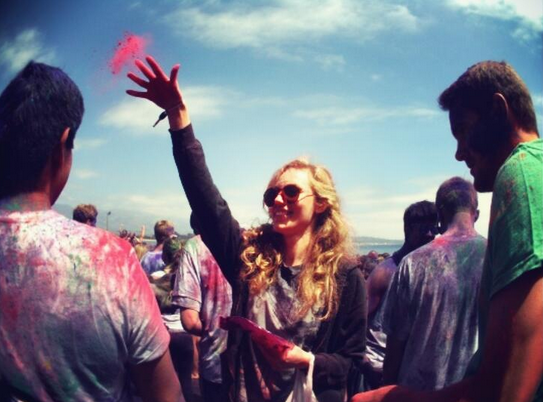 Ive always felt like festivals feel like a mini holiday, and they make me feel like I've truly escaped work and London life - so that's pretty awesome. A weekend at a festivals feels like a few days away from it all.
5. Be a tourist in your own town
I know I'm definitely guilty of taking London for granted at times, and some weekends when the weather is nice, it's nice to just get out and explore - like I really am a tourist. Look up the top 5 sites in your city and head out with a camera and a map to explore.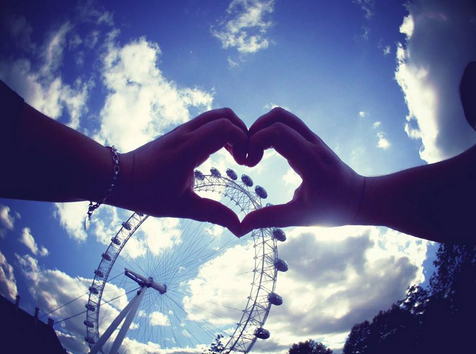 You could even ask a friend for restaurant recommendations and end the day in a place you've never been before. Or visit a cocktail bar you've never tried. It's a cheap way to escape your normal way of life and feel like you're making the most of the summer sunshine!
6. Channel your inner child
Do something silly. Go play frisbee in the park. Visit the local swimming pool when the inflatables are in it. Visit a theme park. Drive around your hometown with the windows down and music blasting. Run into the local river or sea with all your clothes on. Anything that will unleash your inner child will make summer that much better.
7. Always jump at the chance to have a BBQ
If you've got a garden (or know someone who does) never miss the chance to have a BBQ. Nothing quite sums up summer like a hotdog and beer in the backyard, slowly getting sunburnt under the british sunshine.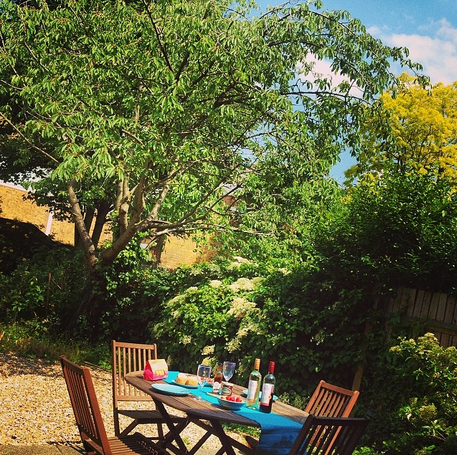 I love a good BBQ, and for the first time in a while I'm living in a flat with a huge garden, so will definitely be hosting the BBQs this year, I can't wait to have friends round with lovely summer Pimms and music!
Have any more tips for making the most of your time this summer?