New York is one of those cities that consistently surprises me. There is so much to do and see, that it's so easy to get overwhelmed by all the choice, trust me! Even during our 4th visit to the city in early January, my partner and I were still struggling to fit in everything we wanted to see. Because every time we get to NYC there are new things to do, old things to revisit and favourite places we just need to cram in.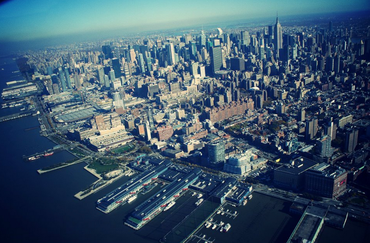 For me, one of the hardest things to decide, is where to stay. So I thought it'd be great to put together a list of tried and tested hotels, that can fit every kind of budget and person.
So read through the list below, and pick out which kind of person you are - and which hotel will suit your needs. I really hope this is helpful - I find I value personal recommendations the most when it comes to booking hotels, which is why I wanted to create this list.
Omni Berkshire Hotel, Manhattan
Recommended for: First time visitors, families (with babies or kids) and people who love having a spacious room.
For me, I think Omni Berkshire is ideal for first-timers in the city, because it's right in the heart of all the tourist attractions. It's just a block from The Rockefeller Centre and a few minutes walk to Times Sq, and it's literally a second from the big shops on 5th Avenue. I think if you want a great, reliable hotel that is beautifully NYC-Style, this is the right choice for you. My partner and I don't have kids, but we both agreed if we ever came back to NYC with kids, this would be the perfect hotel, as the room was so spacious. You could've fit at least 2 cribs in the room, and still had space to run around.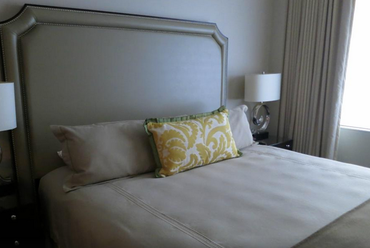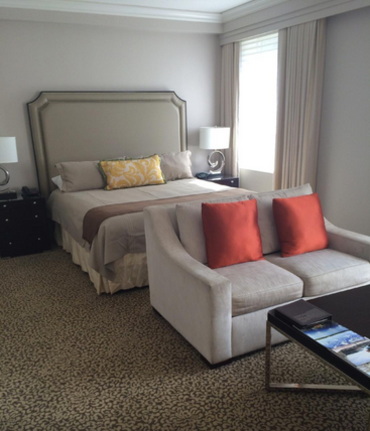 The Box House Hotel, Brooklyn
Recommended for: Long-term visitors and people who want to feel like a local.
The Box House Hotel is perfect for people who want to live like a local during their time in NYC. My partner and I stayed there when it had just opened up (3 years ago!) and it was a great way to spend time in the city, whilst feeling like a legit local new yorker. It was also a good option for us price-wise, because we were staying in the city for 10+ days (which might have got too expensive in Manhattan). The hotel is decorated to feel like a home away from home, and that's honestly how we felt when we were staying there. I haven't been back since our stay 3 years ago, but they look to have gotten bigger and better - which can only be a good thing.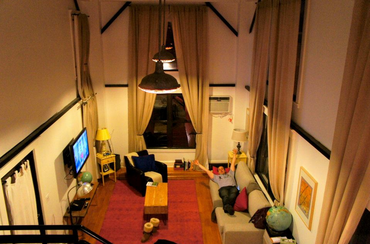 The Viceroy Hotel, Manhattan
Recommended for: Hipsters, artists, people who want something quirky.
This hotel is perfect for people who want affordable luxury and want a trendy-boutique style hotel. The rooms look like the Mad Men TV set, and the hotel is all about quirky, vintage gorgeousness - but with gadgets and gizmos too. It's not ideal for families (the rooms are smaller than The Omni Berkshire by quite a mile) but if you prioritise style over space, this will be a great option for you.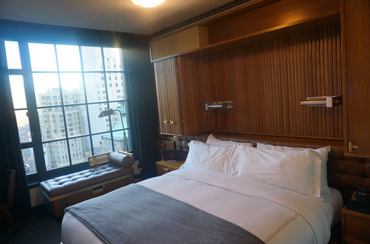 The London Hotel, Manhattan
Recommended for: People living the high-life, special occasions, romantic getaways.
The London Hotel is for people who want all out, traditional luxury. If you're planning a romantic getaway and you want somewhere that's going to make you say 'wow' as you walk through the suite door - this is it. The prices aren't cheap, but if you want old-school, beautiful, city-style luxury this hotel has it. It even has a double shower suite in the bathroom - one for you and one for your other half. In fact, the bathroom is basically a mini spa in it's own right - I could've just pampered myself in there all day!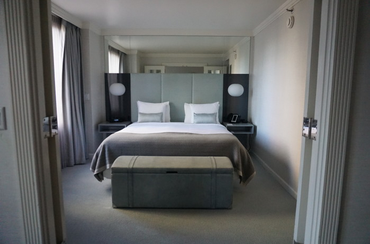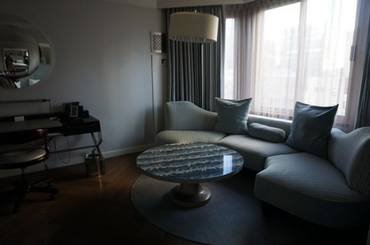 Recommended for: Backpackers who are fed up of dorm rooms in hostels, solo travellers on a budget.
I haven't actually stayed at Yotel in NYC, but I'm totally sold on their concept and I think it's a great option for anyone on a super-small budget, which is why I wanted to include it. I know people who have stayed there, who have come back with good reviews too - so that's always a good sign. The rooms are dinky - but the idea is, you're only paying for what you need. If you're a solo-traveller who wants a central, no-frills (but still nice) hotel, then this seems to tick all the boxes. OK, it's not the best option for a romantic getaway, or a family holiday to the city - but it is perfect for those with limited cash to spend, but who might not want to slum it in a hostel.