I've know for a while that during the winter months my entire mood seems to dip a little. I love London in the summertime - the long days, bright nights, beer gardens, glorious parks - the summer is when this city really comes to life.
And although I'm not arguing there isn't a certain magic surrounding London in winter too - quite the opposite in fact - I think the city is incredibly romantic during winter time! But I do think that all the rain, all the darkness and all the cold can get to you a little.
I used to think that winter was winter. That was that - you had no choice other than to put up with it. Until the year in question, I had only ever taken holidays during summer, and Christmas time was for assigned days off, staying at home and watching numerous TV specials. Doctor Who anyone?
That was until I took a winter holiday. I've been away on holiday during the Christmas season several times now - and I'm a complete convert. Yes - I love Christmas and traditions - but I can still do that! I just head away for a few days (or longer) after boxing day and make sure I make time for myself during this time away from work too. I love travelling - and I find it lets me start the new year properly and good spirited too, which helps my productivity and my work performance.
So where can you take a winter holiday?
Well this is the thing - it can be anywhere. Anywhere that you want to go and that's going to make you happy. I used to think that taking a holiday (for the goal of relaxation anyway) should always consist of sunshine and beaches - but in actual fact, as long as you're somewhere you enjoy being and you're taking a break from your normal every day routine - it'll be doing the trick.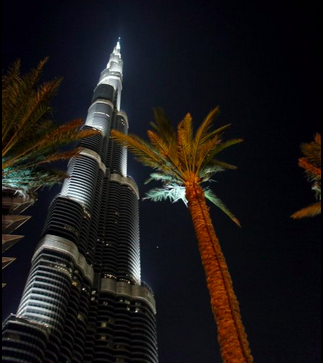 If it's sun you're after, then the following destinations are well known for their winter sun and tepid climate during the December and January months and also have lots of Christmas festivity too (to help keep you in the festive mood):
- Dubai
- Australia
- Cuba
- The Maldives
- Miami
- Thailand
But that's not the only way, as I explained, to enjoy a winter holiday. For mild temperatures try somewhere like Spain or Portugal, or maybe a skiing holiday would be more your cup of tea - or a relaxing city break. Europe has these things pretty much covered from all angles - but if you fancy heading further afield, then NYC is a great festive city to experience Christmas in, and Canada more than provides on the skiing front.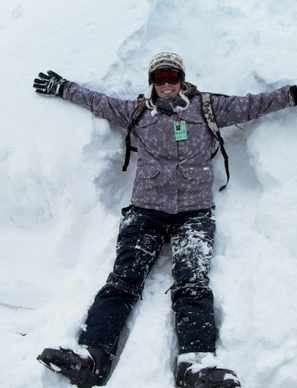 How can you afford it though?
This is one of peoples main questions when I explain that I'm heading away during the festive period - as many assume it's going to cost the earth to go anywhere during this time.
Believe it or not though - you can go away at this time on a shoe string budget - if you're willing to look hard enough for deals, and search around a bit. Here are a few tips I always offer friends departing around the festive time:
- Look for Christmas day flights - as these will often be up to 50% cheaper than normal flights. Why? Because who flies on Christmas! Well - the smart people do - that's who!
- Look for flash sales online. Websites like Voyage Prive and Secret escapes offer some great deals online. The downside is you have to snap them up within a few days - but the discounts can often more than make up for it.
- Don't book with hotels, instead opt for private holiday rentals. During Christmas time a lot of holiday home owners will rent out their properties to people like you for rates much cheaper than hotel rates. Find your destination and then search for rental sights that specialise in renting out holiday homes. A couple of good examples are here and here. Notice how much more you get for your money when you rent an apartment or villa - instead of a hotel room!
- If you do need to choose a hotel, book directly with the hotel. Most will have deals and offers during this time of the year - and whilst it may still burn a hole in your pocket compared to the apartment rentals you're likely to save a bit of cash by booking straight with them. Some hotels will offer you up to 20% for simply paying upfront at the time of booking.
- If you're really on a budget - then you could always test your luck! There is never any harm in entering competitions, so if you stumble across any, then be sure to enter it. I know it's a long shot - but you never know. Try out websites that offer free competitions (never pay to enter anything) and just keep your fingers crossed. Look at it this way - if it's free to enter, you've got nothing to lose.
- Avoid New Years Eve. If you can. Prices will rocket around this time so if you can either arrive on January the 2nd - or leave before the 30th, then you'll be saving big money.