As a newly engaged person (yay!) this year I'm trying to rack up as many small (not-bank-breaking) city breaks instead of our usual big holidays and adventures. Most of our cash this year is going into the wedding fund, but fitting in a few little breaks away is important for me (as a travel blogger) but also for sanity (everyone needs a little holiday occasionally).
Paris happens to be one of the easiest places to get to from London, in fact you can get there in the same time it'd take you to get up to Leeds or Manchester. You don't even need to board a plane... which is awesome for people like me who would rather give the stress of the airport a miss if it's only a weekend getaway.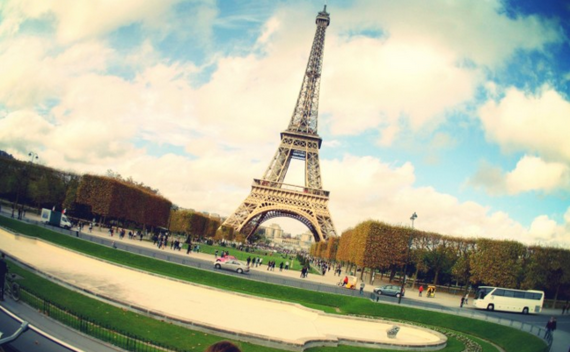 The Eurostar is affordable, easy and central (no random treks to Luton or Gatwick required) and you can be on the train within 30 minutes of leaving the office on a Friday afternoon.
Making things efficient (because you only have 2 days after all!
So my first tip would be to book a hotel in the city centre - it'll save you time and effort - and those are the kinds of things you don't want to waste when you're only there for 2 days! The easiest way to find a central location (that's right for you) is to pick out some of the sights you're most interested in seeing and look in the streets and areas within walking distance.
My next tip is to invest in The Paris Pass, I've started buying these whenever I visit a new city and the Paris version is especially good. It's basically a card that includes free metro transport for the time duration of whichever package you bought, and also gives you free transport on the open top buses (my guilty travel tip, but is actually an awesome way to get around) and free, or heavily discounted, entrance into loads of the cities museums and art galleries. It's the easy way to sight-see, and to be honest, if you're only in a city for 2 days - having things as easy as possible is crucial. In 2 days - you don't have time to waste getting lost...!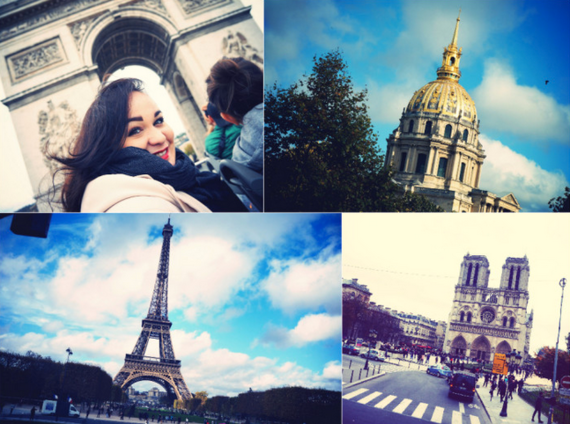 The Paris Pass also comes with a helpful little guidebook too - which comes in useful if you've never been to the city before.. and might be useful for finding a hotel like I mentioned above, because you could find hotels near the bus stops.
So, how would I spend a weekend in the city?
There's so much to see in Paris, but to tick off some of the main things - I'd follow the bus tour around and jump off whenever you find something appealing or photo-worthy. Of course here are some of the things you definitely won't want to miss....
- The Eiffel Tower (allow extra time if you're planning to head up to the top)
- The Louvre Museum (great for photos on the outside and great for art on the inside)
- The Notre Dame Cathedral (I'd go up this instead of the Eiffel Tower)
- Walk along the river (I love this during the evening, camera at the ready....!)
- Sacre Coeur (lovely quirky area with shops and views over the city)
- Arc de Triomphe (great for photos... but mainly shopping!)
You'll find lots of distractions along the way too, Paris has so many beautiful streets and hidden neighbourhoods you'll want to explore them, and won't be able to resist the small coffee shops and cafes.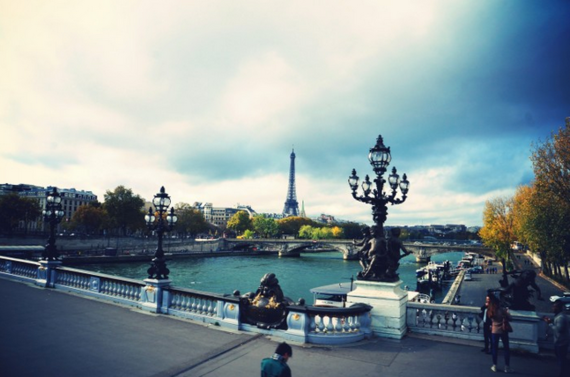 If you've been to Paris before and don't necessarily need to see the main sights, then head further afield and see some of the wider city. A few ideas....
- Saint Germain: A beautiful suburb of Paris with gorgeous little shops and even a palace. If you want the Paris vibe without the tourist crowds - this is where you need to head.
- Disneyland: Because why the hell not? IT'S DISNEYLAND! Buy some mouse ears and unleash your inner 10 year old.