The thought of spending two nights cooped up in a wooden shed didn't exactly put a smile on my face, as my wife suggested we try out a shepherd's hut for a weekend away with our children - but how I was wrong.
Spending two nights in a field, sharing washing facilities with other campers and having to wash up outside, couldn't have been more fun!
We packed up our things and headed off to Deepdale Backpackers campsite situated in the centre of Burnham Deepdale in the heart of the North Norfolk coast.
The tiny Norfolk village is just 130 miles away from London but feels like a million miles away.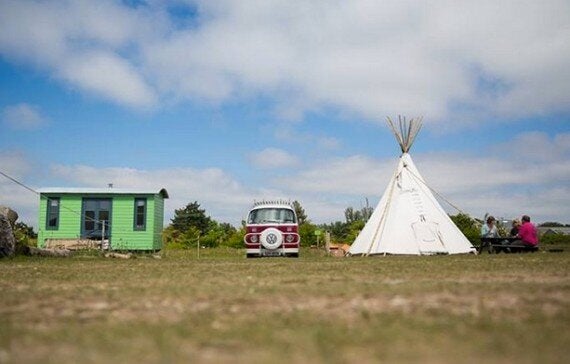 Built by The English Shepherds Hut Company, the wooden huts are handmade and built in Norwich to an incredible high finish and constructed using locally sourced materials.
Originally designed as shelter for shepherds guarding flocks and nursing sick lambs on cold nights, the traditional buildings were a crucial part of Britain's agricultural history.
The Deepdale camping site caters for all varieties of outdoor camping, from your basic tent pitch to the ultra-cool yurt (as used by Mick Jagger at this year's Glastonbury Festival). The prices range from £8 per person, per night for a tent pitch, up to £120 per night during high season for a Yurt, which can sleep up to eight people - it also comes with its own wood burner for those colder winter nights.
Each shepherd's hut, yurts and tipis are handily positioned within their own little plots of land which is clearly marked and outlined with solar lights.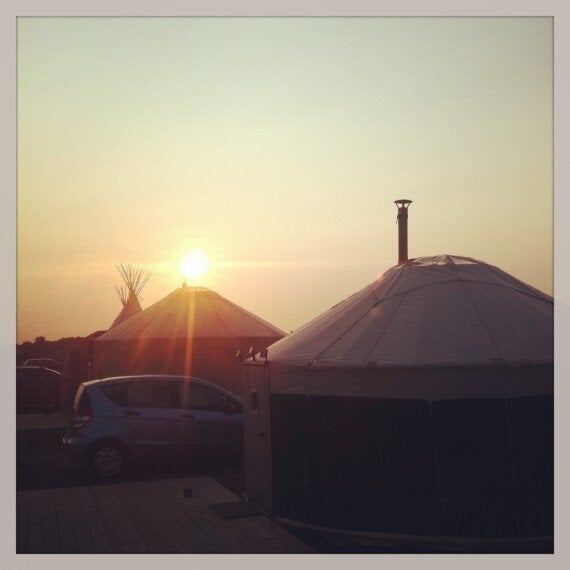 For a family of four with two children under five, this was the perfect getaway weekend. Our boys had the freedom to run around outside the accomodation, they made friends with the family next door and had bundles of fun all weekend. One of the great things about the site is that you're only a five mile drive to the spectacular golden beaches of Brancaster.
Another bonus for an inexperienced camper like myself is that the toilet and shower facilities were clean and tidy. You could get a hot shower in the morning without a queue, although it does take some getting used to sharing your morning routine with a complete stranger.
With North Norfolk coastline offering a wide range of activities or all ages, you can guarantee your time there will fly past If you're looking for a peaceful beach to get away from it all, or a lively market town, you'll more than happy to go exploring here and there's also plenty for the children to do.
Deepdale Backpackers & Camping prides it's self on being an award winning, eco-friendly, self catering accommodation and campsite on the beautiful North Norfolk Coast, 'an area of outstanding natural beauty' and the driest, warmest, sunniest region in the UK.
But one of the best things about our weekend away was being able to throw some food on the BBQ, sit back relax and watch the sunset, and that's even with our two young children running around outside the hut.