As a host of international editors, buyers and bloggers land in London for the shows, there's undoubtedly much excitement to see some of the city's design greats and what they've decided we'll be wearing for spring/summer 16. Burberry, Vivienne Westwood and J.W. Anderson to name just a few.
But given London is perhaps the most creatively energetic of the cities - and undeniably a hotbed for fresh young design talent - why not put aside a couple of hours to check out some of the off-schedule shows? You'll unearth some of the industry's newest, most exciting talent might just witness the next big thing taking flight.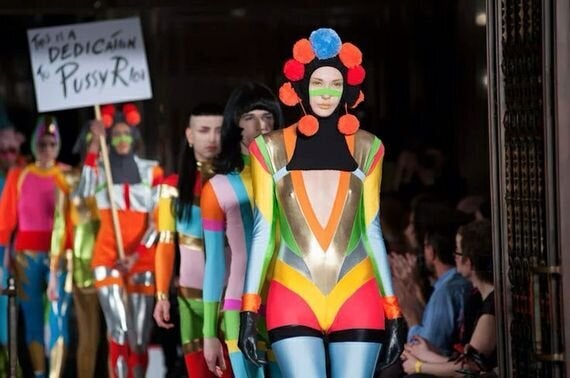 Here's five reasons to venture off-schedule this LFW...
1. You'll get a truly global perspective of the new talent out there, as many of the designers and collectives come from China, Scandinavia, Eastern Europe, the Middle East and Asia as well as the UK. The off-schedule scene is an international one and a constant stream of inspirational creativity from start to finish.
2. Fashion Scout is known for seeking out and nurturing the most exciting designers from around the globe. Recent big names from its roster? Peter Pilotto, Felder Felder, David Koma, Eudon Choi and Agi & Sam to pick just a few, which means its more than likely you'll see the early work of a huge design star.
3. Ones to Watch is one of the most exciting shows on the off-schedule line up along with the Merit award, which provides new designers with a fantastic opportunity to get their business off the ground via financial and expert business support every season. For me, Ones to Watch has always been one of the best off-schedule shows, and the collections themselves are full of unique ideas. Also, it's nice to support fledgling design talent.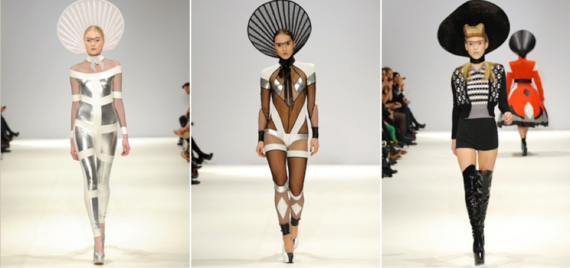 4. If you're looking for something avant-garde and fun - and certainly less restrained than the major on-schedule shows - off-schedule is where it's at. In the years I've been going, I've seen some truly memorable shows and designers. In particular designer, artist and general rockstar Pam Hogg is famous for causing a stir and bringing punk spirit to proceedings.
5. The atmosphere is generally a little more relaxed. Whether you're a blogger, editor, stylist, or even recent fashion graduate, if you've managed to get a ticket it's pretty likely you'll get in, unlike the on-schedule shows where the standing queue doesn't get a look in. Yes, it's a little more crowded and hot, but it's also a great taster for London Fashion Week if you haven't been able to get some of the bigger show tickets.