Spring is here! Don't you just love seeing everything starting to 'wake up'? From the blossom in the trees, to breathing in warmer air - I feel like I am waking up too. I start migrating towards the light; I am up earlier looking for the sunrise. An attraction similar to that of the plants, I guess, buds and leaves breaking through to absorb more light.
So, what will spring have in store? Let me tell you... here's what's hot in 2017:
Low or No-alcohol drinks
I'm talking Turmeric shots, activated-charcoal water and cold-pressed juices...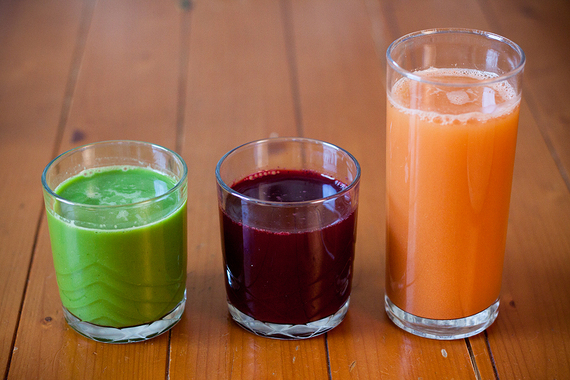 Photo Credit: Food At One
Time to get out the juicer
Now, we're creeping into the warmer months, I want something that is a little lighter on my digestion, as well as something lighter in taste and cooling at the same time. I want to get straight to goodness-filled green juices using refreshing ingredients such as fennel, cucumber, parsley and coriander too. Although on cooler days, it's nice to slip in a little ginger for added warmth and a bit of extra zing! For a nutrient boost and weightier content, I might pop a parsnip in or two, carrots, kale, spinach and soon, there'll be asparagus too.
'How on earth do you juice a leaf?'
I like to wrap them around juicing produce such as celery, cucumber or apple, or sandwich them between to slices. This helps to push more juice out of the leaves, before they become blitzed!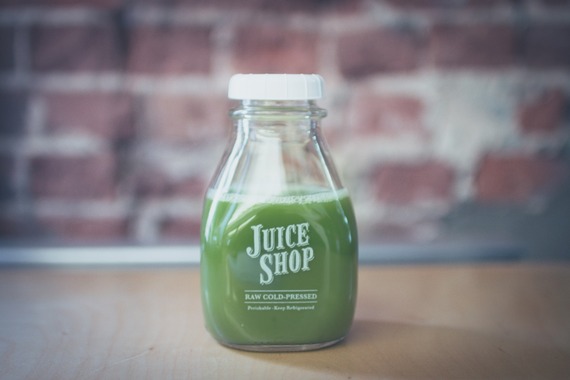 Photo Credit: Pixabay
Salads & The Sea
Salads are making a huge come back (do they ever really leave? I love a salad and its variations, all year round!). I generally bulk my salads out with grains such as lentils or quinoa or beans such as chickpea, flageolet or black beans. For more goodies I also add in carrots, peppers, pumpkin seeds, avocado and fennel; sometimes I grate in carrot for different texture. I tend to keep a few herbs handy like parsley, basil, chives or mint. For the leafs, I switch between spinach, rocket and watercress. For a twist, I add in sea vegetables like Dulse or Nori, either raw or sometimes toasted. When adding sea vegetables into salads, consider the taste - instead of a traditional lemon and oil, we might accompany them with Apple Cider Vinegar and ginger, perhaps some tamarind too and a little lime juice? A Tahini dressing would really mix it up!
Pick up sea vegetables from your local health food store and even your local supermarket if they are usually well stocked in the health food section.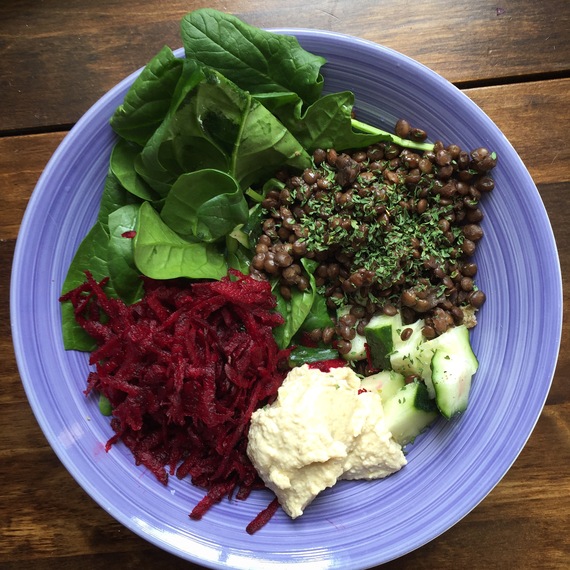 Photo Credit: Food At One
Fermented Foods
Sauerkraut, Kimchi and drinks such as, Kombucha - there's so much to try! Gut-friendly foods like these are thought to help with irritable bowel syndrome, bloating, fertility, immunity and low energy. Many books are being released on how to make your own and there are already lots of great recipes out there. I have recently been looking after a Kefir culture and can say that, at first I was a little cautious. However, after five weeks I have become very accustomed to it, eating it and keeping it active. Something I will be continuing to do, perhaps even looking into doing a coconut water Kefir too.
Kombucha I am really enjoying too, it's like a healthy alternative to champagne!
Bowls
Not just Acai either! Smoothie, Buddha... get all of your favourites into one bowl. Taco bowls will be hot this season; no need for a wrap when you can hold it in your hand just as well in a bowl. There are many benefits to this bowl trend: easy to assemble, keeps food in without spilling over the sides and most importantly, it promotes mindful eating. By holding a bowl it makes you psychologically prone to mindfulness, feel fuller a lot faster, savour flavours and textures with each bite, and encourages you to choose the order you want to eat things. My way? Scoop it all up and enjoy!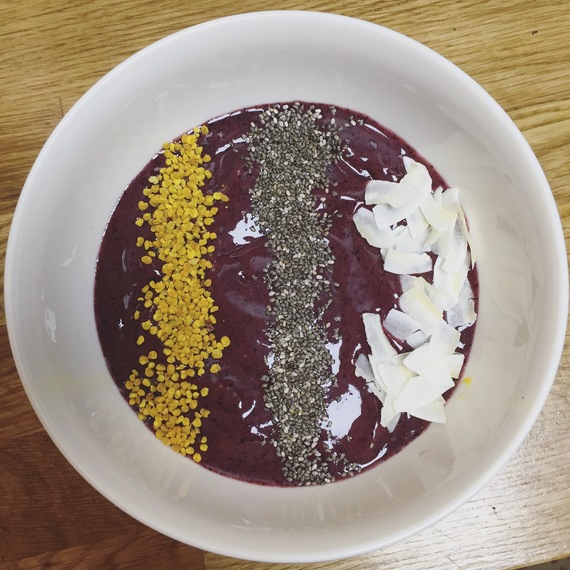 Photo Credit: Food At One
Healthy snacks
Many of us opt to graze instead of eat three meals a day and sometimes, this can be due to our chosen lifestyle or just the way we prefer to get energy from our food. The importance is to swap the processed food for healthier snack solutions. 'Picking', 'sharing plates' and snack pots are on the rise, within tapas bars but also, ordinary restaurants that have tapas style menu options. If you fall into this category of enjoying a smaller bite, you'll be pleased that there is also a long awaited rise in lower-sugar snacks and high-protein bites being on offer.
We're a step ahead here at FoodAtOne; try our cacao bites! These sweet, lower-sugar protein snacks keep you fuller for longer, more like a balanced snack!
So... breathe out the old and breathe in the new; get some sun on your skin, take advantage of what's seasonal and feel the benefit of these super spring trends!