Do you own a juicer but still haven't taken it for a test drive? Do you use a juicer already but have hit & miss results with your recipes? Whether you've tried juicing and it didn't work, or you want to learn tips on how to get it right, then this article could be just what you need.
Firstly, let's look at your tools. A juicer is different to a high speed blender. Juicing extracts the juice from the vegetables or fruit, which is why it is ideal to use high quality fruit & vegetables, ensuring maximum nutrient abundance. However when making a smoothie, a high speed blender is used; less ingredients are required as you will blend the whole vegetable and fruit with water - the fibre will bulk the juice into a smoothie. Be aware that, when juicing, you will get a lot of food waste due to the juice being extracted and the fibrous material being the matter that is left over. Pop it in the compost bin for now but there's another blog somewhere along the line about what to do with leftover juicing 'waste'.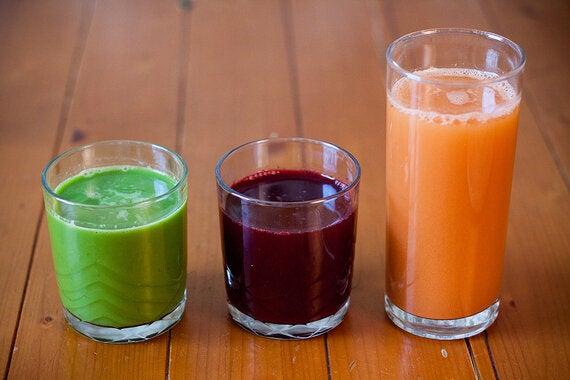 Photo Credit: Food At One
Let's Get Down To Juicing
Drinking one freshly pressed vegetable juice daily is a reliable way of infusing your body with variety of vitamins, minerals and phytonutrients. Juicing extracts all of the nutrients and water from the produce to enable faster absorption into your bloodstream. Therefore, a lower volume of juice is required; aim for 250ml to 500ml of juice at any one time, the size of a 'glass of juice' is just right.
Struggle To Get Your 10 A Day?
Each juice can count towards 2 to 3 portions of your 10 a day. I like to start the day with a juice and make extra for either a mid-morning or afternoon snack, each juice counting towards your 10 a day. Drinking a juice is a great way to kick start your nutrient consumption for the day and add in another juice throughout the day to be sure you're reaching your required daily nutrient intake.
Consume your juice within 12-24 hours. The longer you leave it, the more oxygen reacts with the vitamins in the juice, so keep this in mind, fresh is best.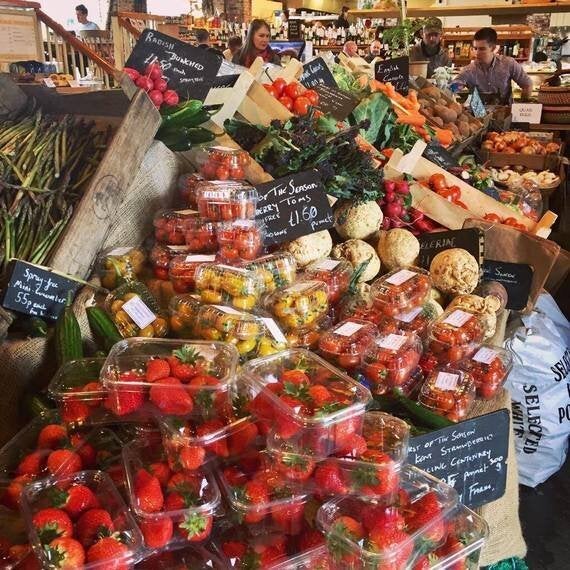 Photo Credit: Food At One
So How Can You Make Your Juices Taste Great?
It might seem obvious that making a juice with fruit alone in an easy way to make your juice taste great... BUT... (*Sirens* Enter 'The Sugar Police!) Yes, I am afraid that juicing fruit alone (without vegetables) is not a healthy option. When juicing fruit, you remove the fibre element which would normally slow the release of the sugar found in fruit into your bloodstream. However, you don't need to go entirely fruit free with your juices, there's a compromise. Rather than no fruit, pair fruits with watery vegetables to get a better balance. The key to making a healthy juice is to make green vegetables the bulk ingredient of every juice you make.
My top five ingredients categories
Herbs: mint, parsley, coriander
To start you off, try an adventurous mix of 5 elements - picking one from each category. Alternatively, take it slow, start off with a simple juice - try a classic like carrot, apple & ginger. Perhaps try adding in some coriander with a stick of celery too. As you become more confident with your juicing, a good general approach to take is the 1:3 ratio of fruit to vegetables, leafy goodness and zings. If your sweet tooth needs some encouragement then start with a combination of 1:2 fruit to vegetables, slowly building up to adding in other elements. If you are trying to ditch the sugar element, forget the low sugar fruits and starchy vegetables, go for an ultimate green juice using watery vegetables, leafy goodness and zings - lemon & ginger will become your flavour enhancer friends!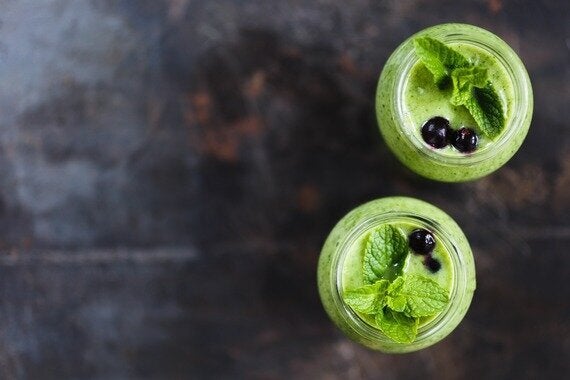 Ready to start juicing? Remember: get to know your juicer, think about your ingredients, think about the flavours you like and choose recipes that are tailored towards your own fitness goals. So, even when life is at it's busiest, it doesn't have to be hard to get some goodness. It takes less than 30 seconds to drink a juice that will nourish your body with potent nutrition, allowing you to thrive! If you have any questions about juice combinations or special dietary requirements, send me a message - I'd love to hear how you're getting on!