Nearly 1.2 million people in the UK go camping on a regular basis - that's a lot of people, and 1.2 million people surely can't be wrong? Everyone should experience outdoor cooking, and falling asleep amongst nature at least once in their life. Here are some reasons why you should go right now!
1) Nature is good for health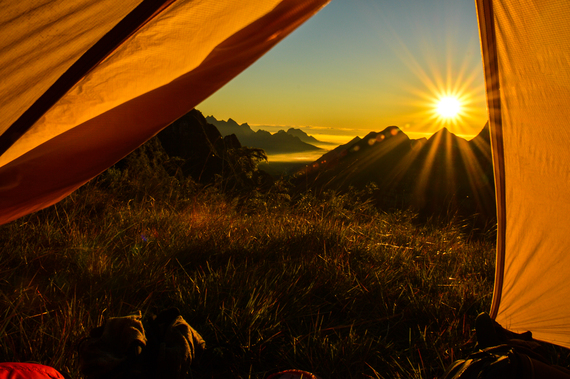 Image Credit Wikimedia
It doesn't matter whether you're a nature lover or not, nature is undeniably great for your health and there are numerous studies to back it up. There is evidence that exposure to nature can reduce things like hypertension, respiratory tract and cardiovascular illness, and so much more. Studies also show that we are more likely to sleep better when our sleep cycle is consistent to the sun. There are no annoying artificial lights or sounds out in the wilderness to disturb you, so you can fall asleep under the stars to the soft hum of life around you.
2) Quality Time with Family/Friends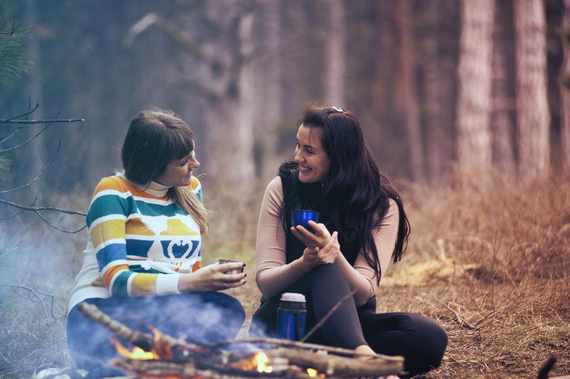 Image Credit Pexels
Camping is such an enjoyable and intimate thing to do with the ones you love, and it'll undoubtedly make you feel closer to them. Not only will it make you feel closer to the people that you're with but you will also be able to create life lasting memories. Camping is not the most common thing to do in today's society, and so it's something really special that you can all enjoy, and perhaps do many times after. There are much fewer distractions in the wilderness, and it'll give you more opportunity to talk to each other and appreciate the company.
3) Inexpensive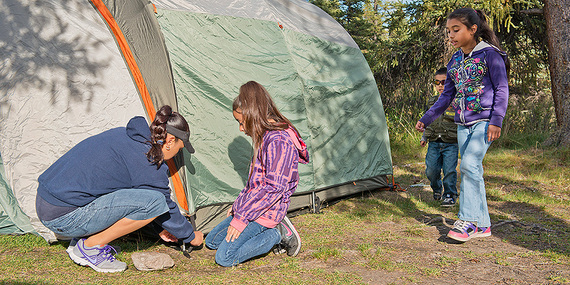 Image Credit NPS
Camping is such an affordable holiday - it won't cost an arm and a leg to take the whole family on and have a great time! There's no need to pay for a hotel or to go out and eat, or buy a whole new wardrobe of clothes before you go. Due to it being inexpensive, you can go as much as you wish (weather dependent)! You only have to really pay for your space at the campsite (which is super cheap but does depend on where you go), your food, and supplies. However, once you've purchased all the supplies like the tent, sleeping bags, pots, and pans etc. you can reuse them all and it'll be even cheaper the next time.
4) Great Food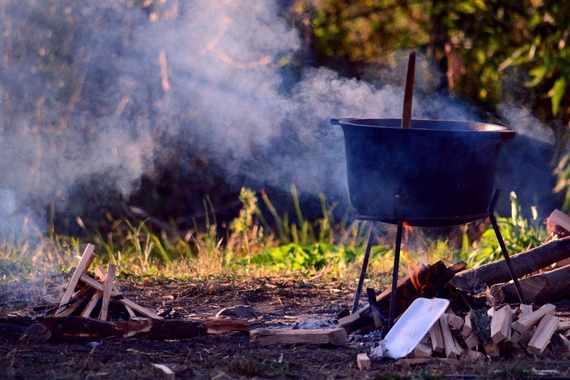 Image Credit Pexels
Going camping is a great excuse for eating delicious food like burgers and hot dogs you don't always get to eat at home. A portable barbecue is an absolute must for your trip as you'll all be able to enjoy warm food in the evenings, and even gather round it at night to double up as a fire pit to keep you warm! There's minimal cleanup, so you can fill yourself with barbecue food, and then sit back and relax. Cooking outdoors is also just a beautiful experience (if you can ignore the bugs), and you may be surprised at how close to nature you feel whilst doing it.
5) Learn new skills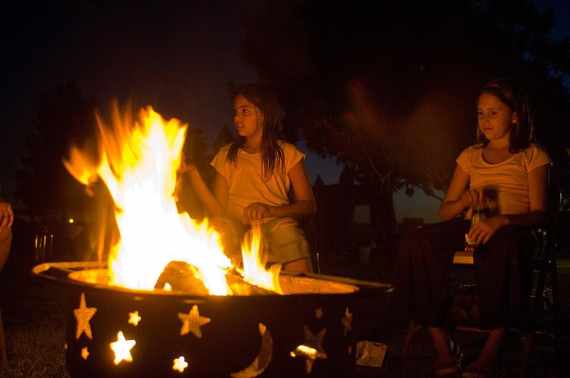 Image Credit AETC
Survival skills such as pitching tents, identifying plants, building fires, aren't necessarily common knowledge in today's society, however, they will always come in handy and camping is the perfect time to learn. There's a very primal link between man and fire, and you always tend to get such a huge sense of satisfaction once you've finally started one.
6) Experience life off the grid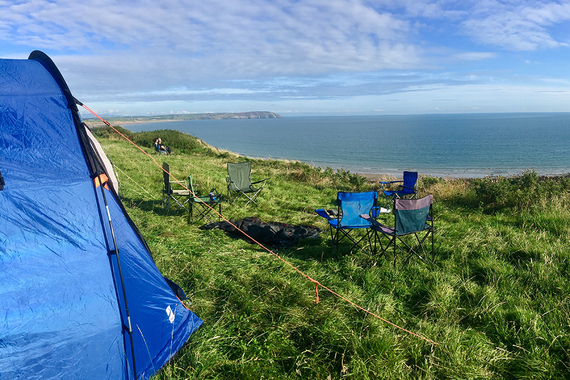 Image Credit Cook Bake Eat
Being out in the wilderness is a perfect escape away from the digital age that we currently live in; just for a moment, you can forget all about your e-mails, looming deadlines, and social media. It seems to be quite difficult for people to just do 'nothing' in this era, and it's a shame because there's definitely a certain beauty to it - camping allows you to do this perfectly. It's such a relaxing and low-maintenance holiday and you will feel so refreshed once you must return back to working life.
7) It's pet-friendly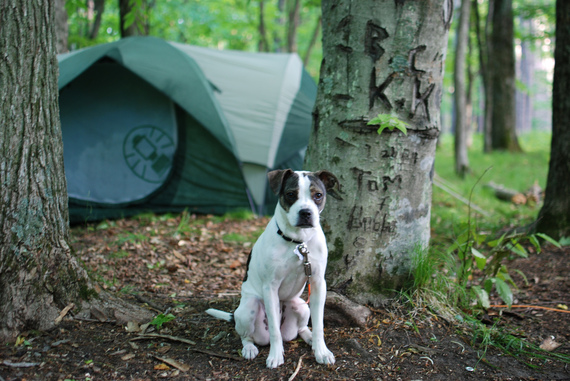 Image Credit Tony Faiola
Who would want to leave their four-legged friend at home whilst they're having fun on holiday? It's never nice leaving pets with someone else, and so camping is a great way to involve them. It'll add to your camping experience, and they will probably enjoy it too!
There's really nothing like sleeping under the stars and cooking food with the ones you love in the great outdoors - everyone needs to experience it at least once! Hopefully, these reasons were enough to convince you to embark on a camping trip and fall back in love with nature.