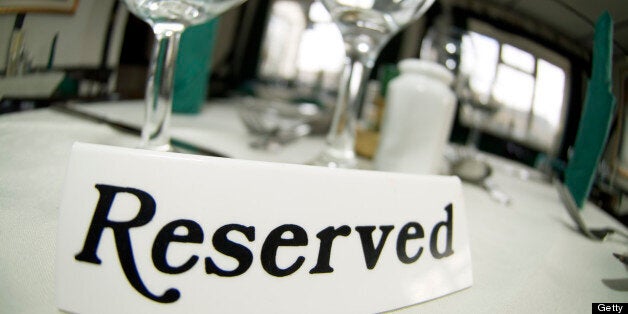 To me, King's Cross St Pancras used to stand for chaos. That deceptively small and colourful cluster on the underground map where a zillion tube lines congregate together, to create a sweaty mass of people pinballing into one another, beneath the roaring, angry traffic on the Euston Road.
But then something good happened. The then-new St Pancras station got serious about food and drink. If you've ever been to The Booking Office upstairs in its wood-pannelled, champagne cocktail-infused glory and feasted on its smoked mackerel pate or truffle chips, you'll know what I mean. And if you haven't been, go. It's fabulous.
After St P, King's Cross station itself got an overhaul with fast food joints that actually sold edible meals, like Yalla Yalla (sadly no longer there), Leon, and KERB, the amazing streetfood market.
But now there is even more to get excited about as Bruno Loubet's Grain Store is open for business and just happens to be bloody marvellous.
I could spend this review talking about how helpful the staff are and how they almost squeal with glee when you order their favourite. Or how you can have the surprise taster menu and be led by the chef. Or I could tell you about the starters of salted watermelon, peach and salmon salad, and sprouting beans with miso aubergine and crisp, impossibly thin, chicken skin.
Or the way the vegetable is king and the meat or fish comes last in the list of ingredients of each dish on the menu. Or how when you're full of wondrous food and knocked out by the strong cocktails, the bill arrives in a cute wooden apple which fills you with even more love for the place. But instead I'm going to focus on just two things which are quite special. [Warning, if you are someone of a gloomy nature, with a dislike of positive adjectives and hyperbole, look away now].
Number one: Butter and hay champagne. Have you ever heard of such a thing? Well I hadn't, and I was a bit sceptical. Would it taste like a farmyard? Would it be super rich? But it sounded intriguing and, now I look back on the pre-butter and hay champagne me and thank the culinary gods because it was possibly the best decision I have ever made about a drink IN MY LIFE.
Monsieur Loubet has teamed up again with the people behind the Zetter Townhouse, and it shows. Warm, satisfying, relaxing, lingering, calming, intoxicating, heady, liquid popcorn. This is how this special champagne tasted after just one sip. Imagine what it's like after two glasses, drunk in quick succession. It's the alcoholic equivalent of eating warm, buttered crumpets by an open fire with someone giving you a nice, long hug.
Number two: Strawberry and balsamic jam with horseradish ice cream and nasturtium leaves. It sounded unusual and worth a try and now I want to eat it every day of my existence on this planet. It's sweet and fruity but before it gets too sickly the creaminess kicks in to cut through all of that, and is compounded by the surprise of the horseradish which should feel odd but just WORKS.
Before you know it you've dipped your spoon into the sticky goo again and again. Globules of strawberries drip, dangerously close to missing your mouth entirely, which would be a cruel, cruel waste. You can't shovel it into your mouth quick enough. It's addictive. As for the nasturtium leaves, I want to say I tasted them and appreciated their slightly medicinal aroma but this would be me repeating what my friend B said. I was too focused on the juicy, syrupy fruit and tasty ice cream goodness to care.
I loved it to the extent that when it was finished I didn't want to sip my water or have another morsel of anything else in case the amazing taste sensation disappeared.
I appreciate this review is somewhat over the top but it's rare to have something so memorable that you want to tell it to all and sundry. Grain Store is really rather charming and has achieved the tricky task of combining quirky flavours with foods you actually want to eat, in a place that makes you happy. I'm so jealous of anyone yet to experience it. Get down to King's Cross soon. What a treat you have in store.