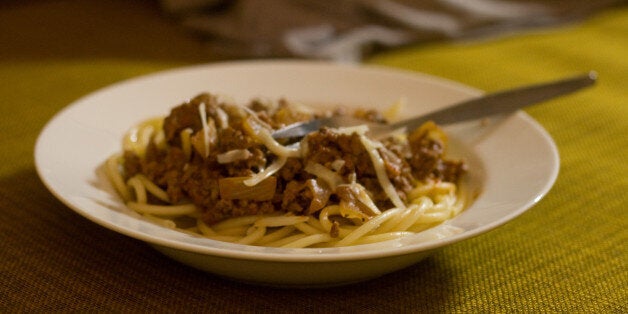 Anyone with children, particularly under the age of 11, will understand just how hard it can be to get children excited about what's put in front of them at meal times. Typically, healthy foods like fruits and vegetables can make dinnertimes particularly testing, as we fight against fussiness in a battle of wills to ensure our children are consuming a balanced diet.
I'm the mother of four daughters myself and like most of us out there, have always tried to give my children as varied a diet as possible, without wasting too much of my weekly shop.
I was surprised to read recent research that revealed families in the UK throw away one fifth of their food purchases each year - an astonishing £51,000 of food per household over a lifetime. That's a crazy amount when you think about it - and according to the study, fussy foodies are partly responsible.
I was also interested to learn that the average 11 year old cooks just four meals per month, which has reduced by a third compared with a generation ago.
It was findings such as these that continued my desire to get children excited about cooking from a young age, and to encourage families to spend quality time preparing food together.
I believe that by teaching kids to cook, they will learn to appreciate the effort that goes into making a meal, as well as be encouraged to try new foods, and that this will result in less food being left on the plate at the end of a meal - therefore helping to reduce the overall food we often waste as families.
I took part in the BBC's MasterChef competition in 2015 and I learnt a huge amount about how we can work with food - I loved being in the kitchen every week trying out new ingredients and recipes, and it definitely made me even more excited about food than I was before. Taking my own experience on the show, I can see clearly the correlation between preparing dishes and appreciating food.
Could encouraging the next generation of budding cooks be the answer to food wastage? I think it's worth a try!
The study was commissioned to mark the launch of the new Samsung Family Hub™ Refrigerator, which provides new ways to shop for, cook and manage food as well as helping to plan family life with its unique exterior screen, all designed to act as a family's digital command centre. I've teamed up with them to create a free digital book of the 25 recipes that parents think kids under the age of 11 should be able to cook, all aimed at getting kids in the kitchen more.
2. Scrambled egg on toast
4. Jacket potato with baked beans
11. Dippy egg and soldiers
23. Chocolate Rice Krispie/cornflake cakes
I hope this will inspire families to get into the kitchen and have some fun cooking together! Why not try them out yourselves?
Simple recipes for the top 25 dishes all feature in a free recipe book as part of a Samsung Family Hub™ Refrigerator initiative, which has been specially created with MasterChef finalist Emma Spitzer to aid and promote cooking with children (free to download at Samsung.com/uk/easykidsrecipes).