At the end of the year, my thoughts always turn to my travel plans for the year ahead. My wishlist for the first part of this year includes Mauritius, South Africa Santorini and St Bart's, with many more destinations for later in the year hopefully.
To give you some inspiration for next year's travel plans, here are some key new hotel openings to keep on your radar.
Four Seasons at 10 Trinity Square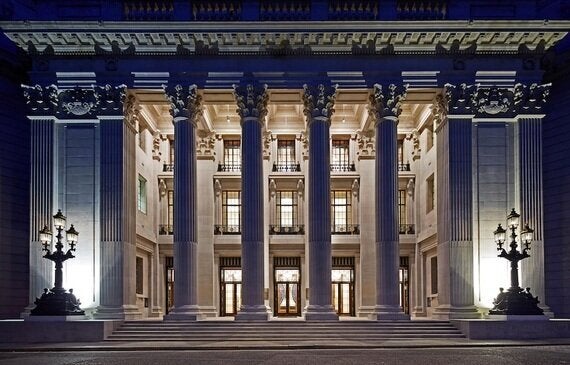 Photo provided by the hotel.
Four Seasons at 10 Trinity Square opens on 26 January 2017 in a Grade II listed building, overlooking Tower of London in the City of London.
Expect an exquisite restoration of a beautiful building and a welcome addition to the London luxury hotel scene.
The hotel will offer 100 rooms as well as 41 private residences and three dining options, including home to the three Michelin-starred Chef Anne-Sophie Pic's first London restaurant. There will be a luxurious spa, state-of-the-art fitness centre and beautiful indoor pool.
Rosewood Le Crillon, Paris
Originally built in 1758, Hôtel de Crillon has a fantastic location overlooking Place de la Concorde in Paris. The restoration under Rosewood should see the introduction of a contemporary style to the hotel while retaining the hotel's traditions and character.
While details have been kept under wraps, Karl Lagerfeld has designed a select number of suites.
Perfectly positioned with panoramic views of Rome, the Eden Hotel is currently undergoing an extensive restoration project of its 98 guestrooms and suites and is due to reopen in April 2017.
Full of classic Italian style, the hotel's redesign and refurbishment will offer a luxurious and classical feel with fine fabrics and elegant artwork, offering a relaxed and homely feel in a refined setting.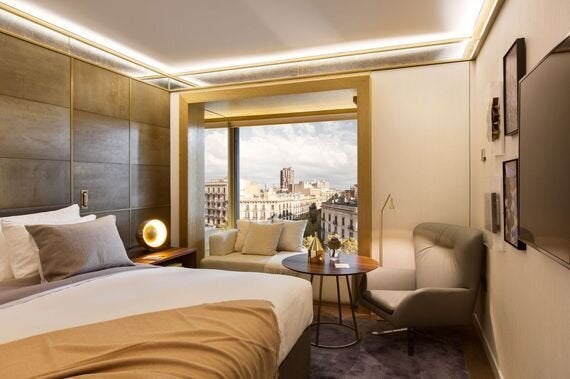 Photo provided by the hotel.
Almanac Hotels is a new hotel group where the first luxury hotel to launch in the summer of 2017 will be Almanac Barcelona (92 rooms and suites), located on Gran Via de les Corts Catalanes.
Expect a stylish and contemporary décor using a wealth of textures, different materials and a palate of grey, beige and gold tones throughout with accents of oak and walnut.
Oetker Collection's Palácio Tangará, São Paulo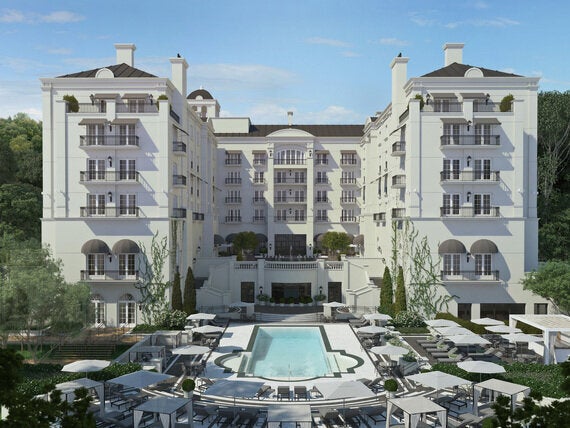 Photo provided by the hotel.
Built in the surroundings of the Burle Marx Park, Palácio Tangará will open its doors in the spring of 2017. The hotel will offer 141 spacious guestrooms - including 55 suites - all with beautiful views overlooking the park.
Additional facilities will include 11 function rooms, including a ballroom for up to 360 guests with terraces overlooking the park.
Raffles Europejski, Warsaw
Hotel Europejski originally opened in 1857, immediately stepping into the spotlight as one of the most luxurious hotels in the Russian Empire. During World War II, however, it was almost completely destroyed and then re-built in stages throughout the 1950s.
The restoration team has worked closely with the local conservation body to ensure the hotel's heritage and character are preserved.
Raffles Europejski Warsaw will offer 103 elegant guestrooms and suites; a restaurant with an outdoor terrace with seasonal menus showcasing Poland's culinary heritage; a bar and cigar lounge; and a luxurious spa complete with treatment rooms.
Where will your travel plans take you in 2017? Comment below to let me know!
This post has been published on The Huffington Post's blogging platform. The views and opinions expressed in this blog are those of the author and should not be taken as those of The Huffington Post. The Huffington Post does not allow bloggers to acquire products, access or accommodation for review in the site's name.