At the start of the year, my thoughts always turn to my travel plans for the year ahead. My wishlist for the first part of this year includes Lisbon, Douro Valley, Santorini, St Lucia and the Amalfi Coast with many more destinations for later this year hopefully.
To give you some inspiration for this year's travel plans, here are 5 new hotel openings to keep on your radar.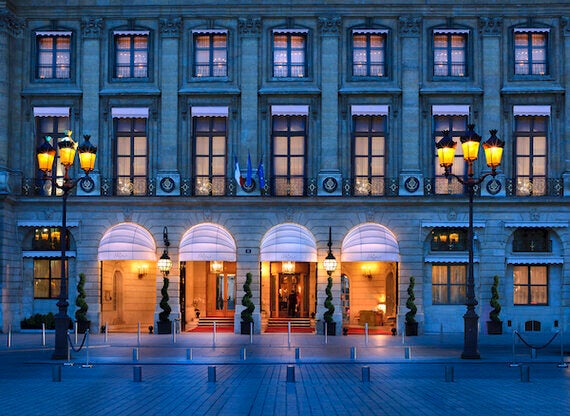 In March 2016, the Ritz Paris will reopen following a meticulous restoration of one of the city's most iconic properties.
The 71 rooms and 71 suites will retain a classic style brought to the modern era. A new retractable roof that will transform the winter garden into a year-round patio; the new Ritz Bar will offer the ambiance of an elegant Parisian café; The Ritz Club will pamper guests with an indoor swimming pool and the spa will offer Chanel skin care and beauty treatments.
A grande dame to look out for!
Zemi Beach House, Anguilla
Opening in February, Zemi Beach House will offer a collection of beachfront guest rooms and suites on tranquil Shoal Bay East, one of the best beaches in Anguilla. Contemporary and luxurious and set over six acres, all guest rooms and suites will have sea views and balconies, and penthouses will have rooftop pools.
NoMad will open in the Giannini Building in Los Angeles in July this year. With towering Doric columns, ornate golden ceiling and marble floors, the 12-story building was once the home of the Bank of Italy but fell into disrepair in recent years.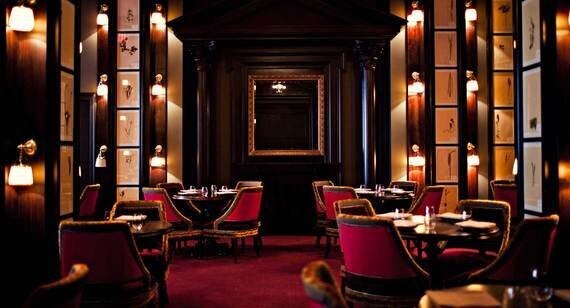 The 250-room hotel, sister hotel to the NoMad in New York (pictured above), will have a roof top pool with panoramic views of the city.
Acclaimed Chef Nobu Matsuhisa, who already has two Nobu restaurants in London to his name, is due to open a hotel in London in 2016. The five-storey, 156-room hotel will be located on Willow Street in Shoreditch.
The property features angular, concrete balconies and the façade is made of printed, layered glass that is highly reflective. Guests will have access to a landscaped garden and a triple-height restaurant will form the hub of the hotel. Latest news is that the opening may take place in early 2017 isntead...
Since the first Soho House opened in London in the 1990s, the group has since opened clubs and hotels across Europe and North America. One of its next additions is Soho House Amsterdam, which will be located in a former trading office named the Bungehuis in Amsterdam's vibrant city centre.
The new Soho House is set to offer features including a gym, a screening room, a games room, a restaurant for members, 79 hotel rooms, a library and a roof terrace.
Four Seasons Downtown New York
Mid-2016 will see the Four Seasons Hotel open a sister New York hotel in South Tribeca - a block from the World Trade Center and minutes from Wall Street or SoHo.
One of the city's tallest residential towers, the Four Seasons Hotel New York Downtown and Private Residences will have 185 rooms and suites.
The first Park Hyatt in the Caribbean is due to open at the end of this year. The hotel will be a luxury 5-star hotel situated in a secluded area offering white-sand beaches and crystal-clear waters, overlooking The Narrows, a strait separating St. Kitts and Nevis.
The hotel will have 125 guest rooms and suites, with many the suites offering individual rooftop pools with spectacular views.
Scheduled for completion in Spring 2016, Park Hyatt Mallorca is situated on the east coast of Mallorca overlooking the majestic Canyamel valley.
The hotel will have 142 spacious and luxurious guest rooms, 16 uniquely designed suites and a range of facilities including a landscaped poolside terrace with two pools, a children's pool, a 24-hour Fitness Centre and a Wellness Centre and Spa.
Mandarin Oriental Bali is scheduled to open at the end of 2016. The resort will be located on Bali's southern Bukit peninsula and will form part of the luxurious Bukit Pandawa development.
Perched on a cliffside plateau, the resort will offer dramatic and spectacular 180-degree views with direct access to a secluded and protected white-sand beach. The resort will offer 97 spacious villas, each with a private pool and 24 guestrooms.
Which hotel would you most like to stay in? Let me know by commenting below.
Related