The London restaurant scene is on fire at the moment, and without doubt one of the best places in the world for the quality of its restaurants. 2015 looks set to continue this trend if these restaurants are anything to go by. Read on for my top picks of the best new restaurants opening in London in 2015.
Sky Garden at 20 Fenchurch Street
With the likes of Hutong and Aqua Shard in The Shard, and Sushisamba and Duck & Waffle at Heron Tower, sky high dining has become quite a thing in London over recent years.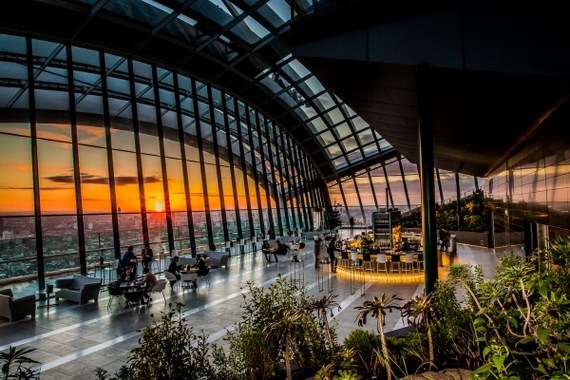 The latest to add to the mix is the Sky Garden at 20 Fenchurch Street, which will comprise of two restaurants (Fenchurch Seafood Bar & Grill on Level 37 specialising in sea food and Darwin Brasserie on Level 36 will be a more casual brasserie).
Sky Pod bar on Level 35 will be available for lunches and snacks and there will be a number of impressive event spaces.
Le Chabanais, Mayfair
Inaki Aizpitarte, well-known in France for his Paris bistro Le Chateaubriand, will open Le Chabanais on Mount Street in Mayfair in the spring.
Kevin Lansdown, former general manager of Scott's will oversee the 90-seat restaurant, which will also have a downstairs bar. Le Chateaubriand's head chef, Paul Boudier, will be in charge of the kitchen.
StreetXO, Mayfair
Another import from Europe, this time from Spain, StreetXO will open in the summer. StreetXO in Madrid is a street-food spin-off of chef David Munoz's three Michelin starred restaurant, DiverXO, thought by many to be the best restaurant in Madrid.
Duck & Rice, Soho / Park Chinois, Mayfair
Hot on the heels of Babaji, his most recent opening at the end 2014 with a casual Turkinh menu, Alan Yau will open a 'Chinese gastropub' in Soho called Duck & Rice on the former site of The Endurance in Soho.
A few months later will see the opening of Park Chinois in Mayfair, on the former site of Automat on Dover Street. Park Chinois 'will be a throwback to Shanghai in the 1940s and 50s'.
Boom Burger, Brixton
Boom Burger, the Jamaican-influenced burger joint in Notting Hill, will open its second site early this year next to Brixton Market.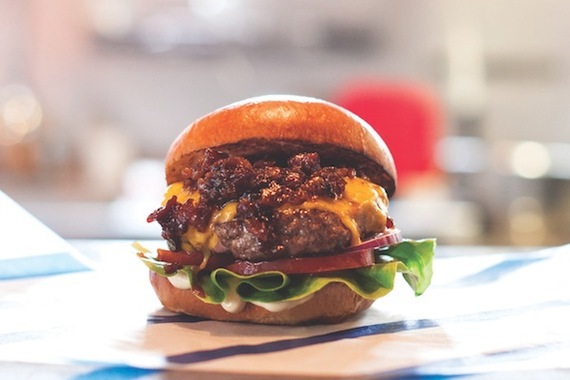 The restaurant will offer both a dine-in and take-away service and a large outdoor seating area. The interiors will have reggae LPs lining the walls and a Jamaican soundtrack.
Jinjuu, Soho
Korean-American chef and presenter Judy Joo will open Jinjuu in Soho this January, seating 85 over two floors and a terrace on Kingly Street.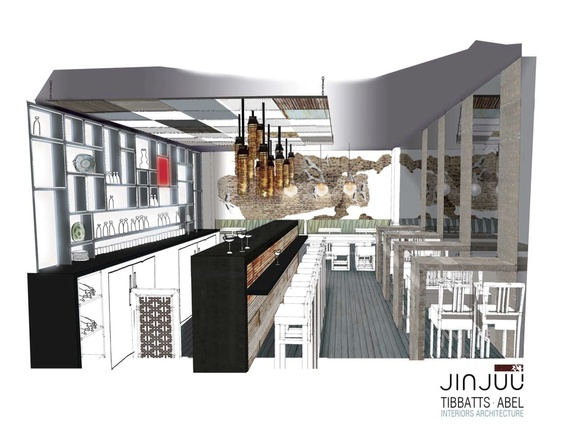 Expect the chef's signature dishes of Korean fried chicken, Korean tacos and pancakes.
Bao London, Soho
Bao London, which has gained popularity for its Taiwanese street food stall, will open a permanent restaurant on Lexington Street in Soho. The venture is backed by the people behind Gymkhana and Trishna.
Social Wine, Marylebone
Jason Atherton will launch Social Wine just off Oxford Street and close to Selfridge's in April. Social Wine will be 'an exclusive wine shop and bar with counter and table served tapas.
11 Park Walk, Chelsea
Gordon Ramsay returns to the Aubergine restaurant site where he originally made his name with his new restaurant, Park Walk. Not much is known about the venture but it is believed that it won't be a fine dining restaurant.