In late 2007, "How I Met Your Mother" co-creator Craig Thomas faced an unusual situation. After penning the script for Episode 11 of the CBS comedy's third season alongside fellow creator Carter Bays, he found himself handing off the pages they'd written. The scenes were to be filmed without his presence on set — or any of his writing staff, for that matter.
"We tried to get the script as tight and manageable as possible with the knowledge that there would be no writers on set to punch up any of the jokes or fix any of the words," he explained. "At a certain time of the night, we just had to hit send and the script went to our producer and director and we said, 'Have a great shoot week. We'll be picketing outside of the lot.'"
Thomas and Bays were two of roughly 12,000 TV and film and television writers who were striking on behalf of the East and West unions of the Writers Guild of America, a walkout caused by stalled negotiations with the Alliance of Motion Picture and Television Producers that all but ground scripted television like "HIMYM" to a halt in late 2007 and 2008. (Members of HuffPost's union are represented by WGA East.)
The organizations were in the midst of negotiating a new three-year contract. But after the AMPTP, the trade association affiliated with corporations like CBS and NBCUniversal, failed to meet the demands of the guilds, writers embarked on a 100-day stalemate.
During that time, guild writers no longer took work. In terms of television, that meant there were no new scripted episodes available for the networks to air besides those commissioned before the strike. More than 60 TV shows shut down as a result, and ratings and ad sales plummeted. By December 2007, most scripted series were off the air and not set to return for months. The CW's "Gossip Girl" and "One Tree Hill" faced shortened seasons; NBC's "Heroes" only completed 11 episodes of the 24 expected for Season 2, and was off the air for nine months; the third season of Fox's "Bones" was cut short as the show went on a four-month hiatus. Late-night programming all but disappeared (until hosts like Conan O'Brien, Jon Stewart and Stephen Colbert fought to return without writers citing the financial struggles of their non-writing staff), and award shows like the Golden Globes were canceled.
In total, the strike cost the state of California over $2 billion and 37,700 jobs, according to nonprofit economic think tank the Milken Institute.
For a show like "HIMYM," the prospect of a lengthy pause was daunting.
"Everyone had to stop [working] and that was scary, as the show was just gaining some momentum," Thomas said.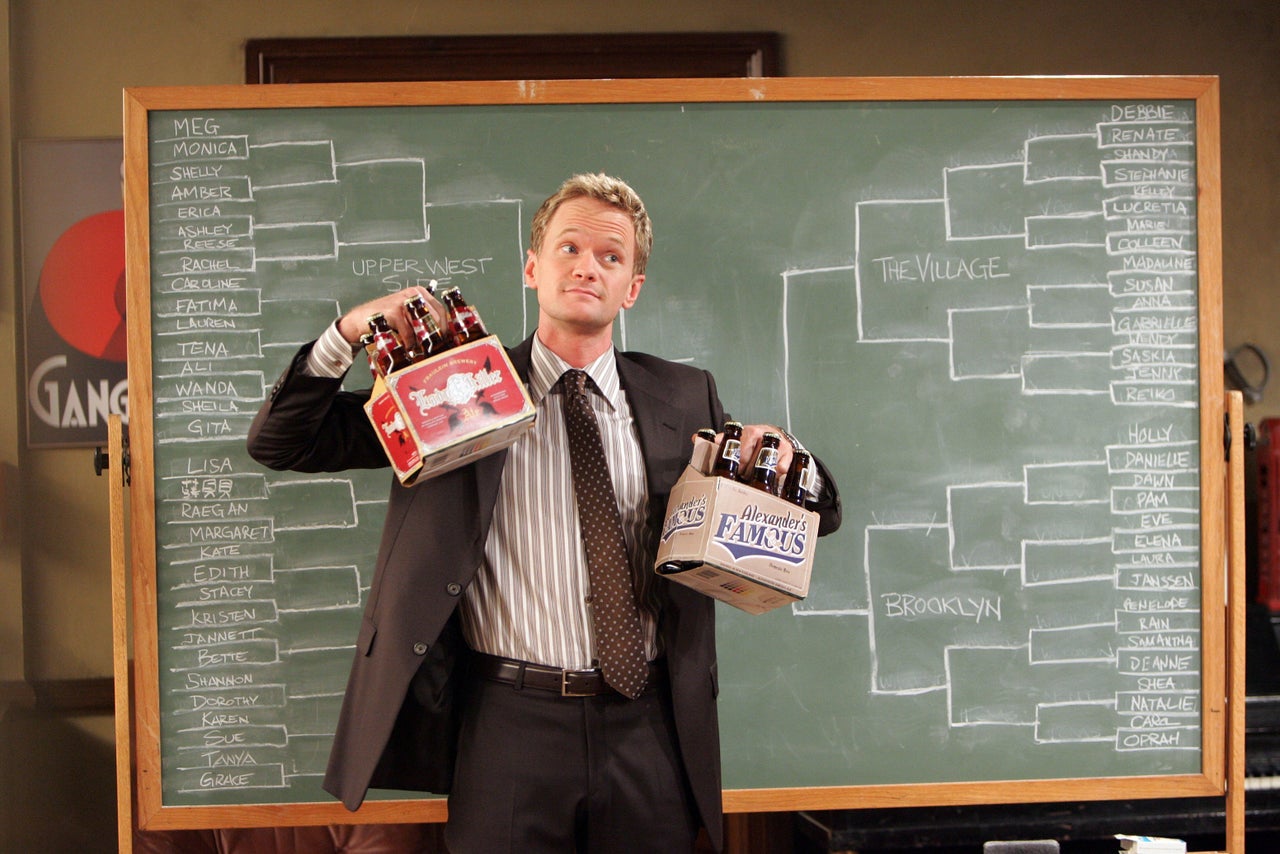 But there were larger interests at stake.
Audiences used to watching movies in theaters and TV at designated times in their homes were getting acquainted with a new kind of viewing experience: streaming video. Industry experts at the time predicted that so-called "new media" content ― shows and movies distributed online or viewed on computers, cell phones and other devices ― would eventually supplant DVDs in terms of profits. (Spoiler alert: They did.)
Initially, the big studios ― MGM, Sony, Warner Bros. and Disney, among others ― took home most, if not all, of the profits of this "new media" content; the WGA had no formal agreement with the companies on how to compensate writers for this kind of online or on-demand distribution. So when it came time to renegotiate a contract in November 2007, this issue was key.
According to the WGA, the AMPTP began negotiations by offering paltry residuals for new media and expressed a desire to deny the guilds future jurisdiction over scripts written for the internet. And the group felt as though it had no choice but to strike.
"It was one of the most important strikes of the new century to date," Lowell Peterson, executive director of the WGA East, told HuffPost. Although Peterson was not a part of the WGA East until after the strike ended, he was interviewing for the role of director during the walkout and was in communication with leadership throughout the entire process. He witnessed the picketing firsthand and considers the strike to be "the first major labor action of the digital age."
"This was a bunch of employees confronting the impact of information technology and digital technology on their way of living, and that was something that resonated very deeply across the labor force and the labor movement," he said.
"Our perception was that it was very successful," Peterson explained. "That as a result of the strike, the guilds were able to win jurisdiction and residual payment terms that otherwise simply wouldn't exist. It looked like a great victory."
But, it wasn't an easy road. Not only had writers been out of work, they'd returned to an industry indelibly changed by their fight.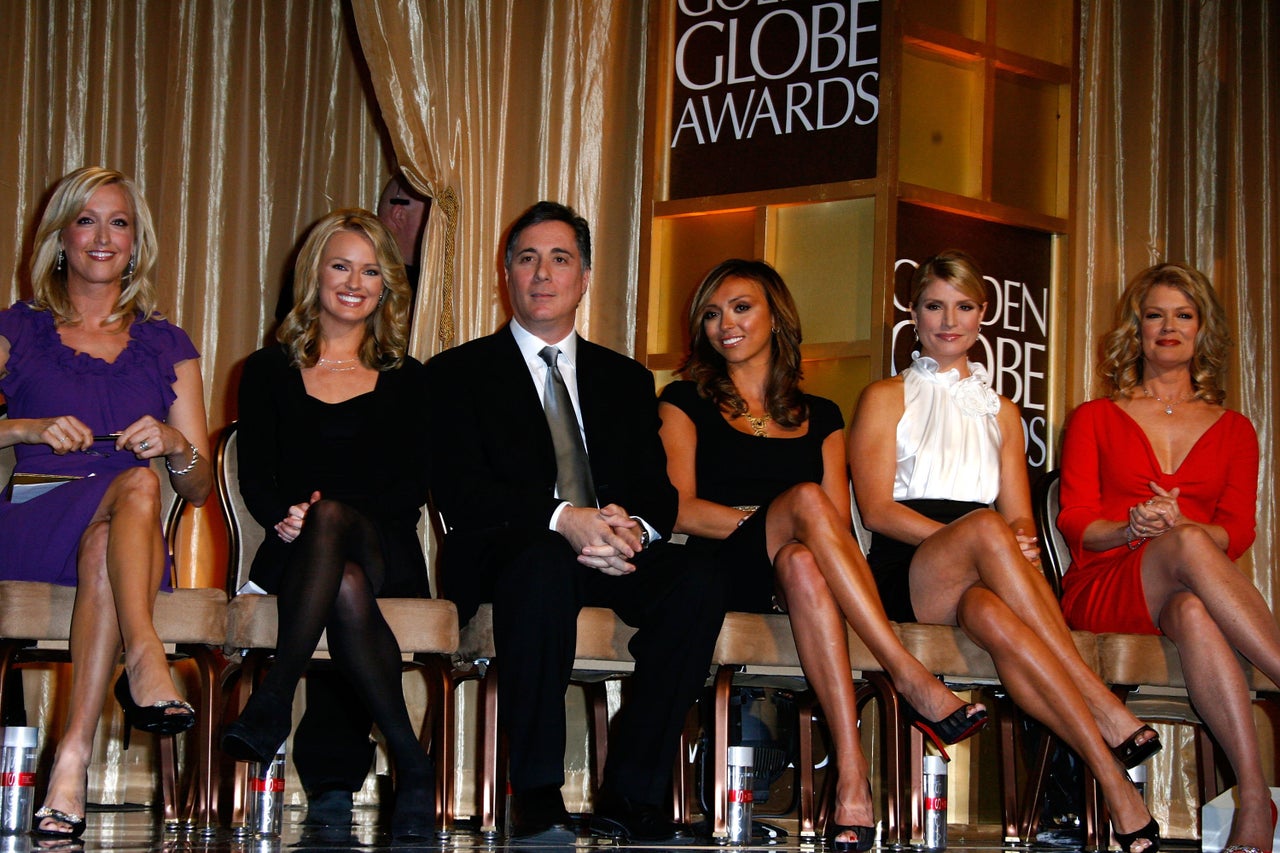 The Rising Tide Of Reality TV
While scripted television series were forced to take a hiatus during the strike, this was not the case for reality TV shows.
Once pre-strike commissioned episodes ran out and fictional series were on lockdown, broadcast and cable networks clamored for any original content they could find to fill their schedules. As a result, some industry watchdogs connect the writers strike with the boom of reality television, considering more than 100 unscripted shows ― from competition shows to dating shows to life improvement series ― either debuted or returned during that 2007-2008 season.
However, Eli Holzman, the current CEO of The Intellectual Property Corporation and the creator/developer behind series like "Project Greenlight," "Undercover Boss" and "Project Runway," has a slightly different take on the strike's impact on reality TV. He believes the explosion of unscripted television in 2008 was a long time in the making.
"Nonscripted TV was on the march really from the early 2000s, with the advent of 'Survivor,' 'Who Wants To Be A Millionaire?' and 'Big Brother,'" Holzman explained. "The genre came into its own and it mirrored the trajectory and growth of cable, and commissioning increased each year. Yes, the strike was one important factor in that. But to me, slightly less important than the growth of cable and the audience's embrace of the genre."
As Holzman described it, scripted television was in the doldrums beginning in the mid-aughts. Viewers, he said, were bored with the slog of too-similar sitcoms, cop dramas and medical shows. From 2005 to 2007, for example, "American Idol" reigned supreme while the high-rated "Grey's Anatomy," "CSI: Crime Scene Investigation" and "House" eventually slipped below "Dancing with the Stars." According to Holzman, audiences craved a fresh start. Cue the rise in reality television projects, which hit their stride in the 2000s. They peaked in 2015, when 750 nonfiction programs (350 of them brand new) aired on cable.
"Suddenly, this genre — Oh my god, all these people are going to get left on an island with nothing and they have to vote each other off, and someone is going to win a million dollars? ― was new and different and we wanted new and different versus a copy of a copy of a copy," Holzman said. "The strike is an easy moment to look at when suddenly we all became aware of a change that was going on that maybe we hadn't noticed before. But that change was happening on its own."
WGA East's Peterson agrees with him.
"I would not say that reality TV was created by the writers strike. I would say that more people watched it because there was nothing else on," he added, noting that reality TV was simply "the only alternative, other than reruns," for networks to air in lieu of their regularly scheduled programming.
Still, Holzman admits the strike did help to advance certain reality programs. "Project Runway," for instance, aired its fourth season from November 2007 to March 2008 and earned pretty solid ratings for Bravo. The finale roped in 6.1 million viewers in the 18-49 demo when Christian Siriano won. Later in 2008, Lifetime took over the series and ratings increased by nearly 30 percent. Episodes of NBC's "Biggest Loser" moved from a one-hour slot to two in order to fill primetime space. CBS aired its first, and last, "Big Brother" winter season. "Keeping Up with the Kardashians" began its reign on E! "American Idol" capped off a historic season in May 2008 with 31.7 million finale viewers, helping Fox become America's most-watched network for the first time ever.
"As the strike wore on, the [reality] business was robust," Holzman reiterated. "As a typical Hollywood producer, I thought I was just really talented [Laughs]. I didn't realize I was potentially riding a wave. I thought, 'I'm so good at this! This is so easy!' That was genuinely my impression, and I didn't realize we were in the midst of what was going to be a boom."o
Indeed, when guild writers returned to work, reality TV was no longer just a cloying trend. Thomas admitted that, as a scripted TV showrunner, it wasn't easy to watch reality programs top the ratings week after week from there on out.
"I remember being really stressed out in the first couple of years of 'How I Met Your Mother' because we were losing to a reality show all the sudden," Thomas recalled. "That show 'Deal or No Deal' was this huge sensation and we were like, 'Oh man, we're losing to suitcases of money being opened up!'"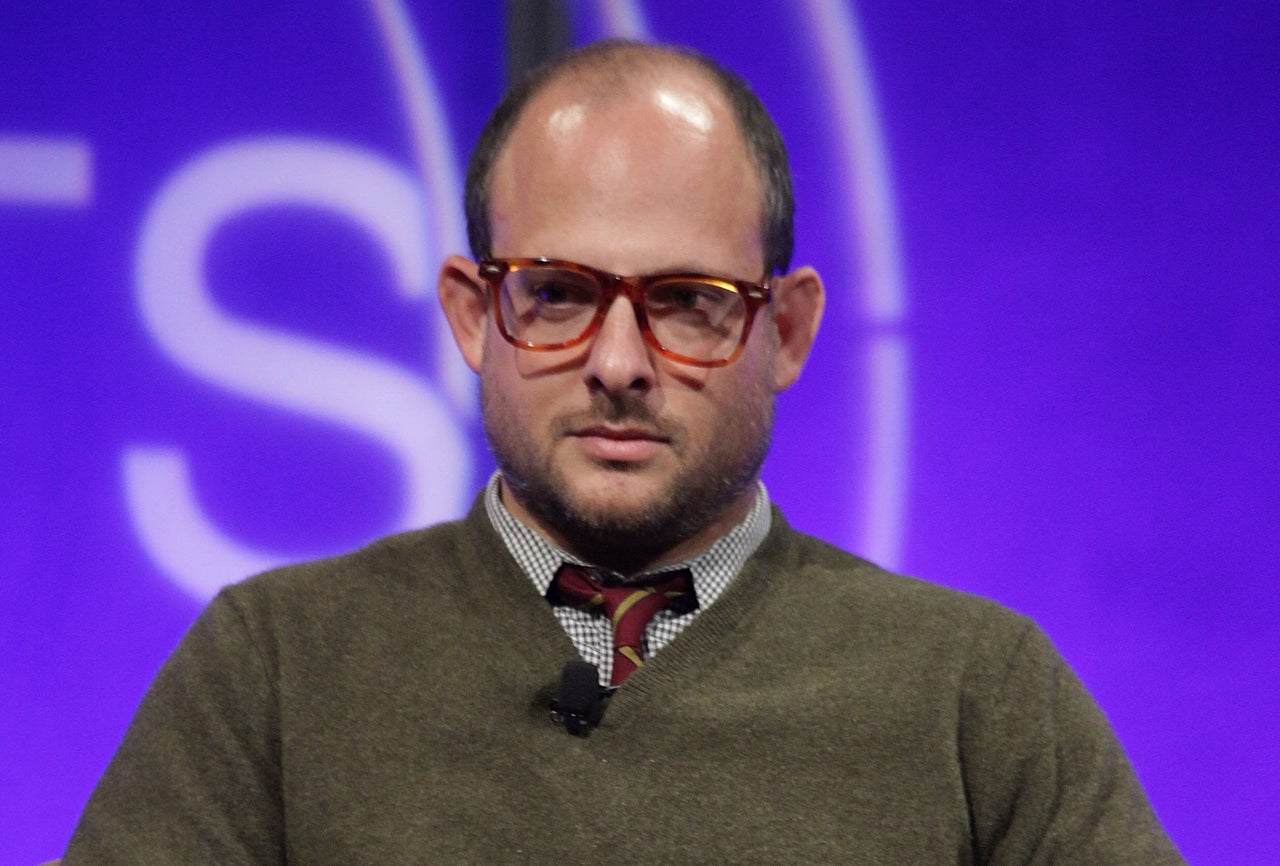 The 'Death' Of The Baby Writer
There were other long-term effects of the strike, though, not just for veteran writers, but aspiring ones, too.
About 20 years ago ― a decade before the writers strike ― a handful of these promising writers' assistants, or "baby writers" as they were sometimes called, were working with Holzman at Miramax Television on a Kevin Williamson project called "Wasteland." The show, about a group of post-college pals, aired only three episodes in 1999 before ABC canceled it. But out of that particular wasteland came a crucial opportunity. Since the studio heads were still required to fulfill the 13-episode order for foreign buyers but no longer felt pressure to deliver top-level content, aspiring young writers were given the chance to pen the remaining scripts for the series.
"We were in a blowout game where you take the kids off the bench and you put them in because it doesn't matter," Holzman told HuffPost. "One of those writers' assistants was Damon Lindelof, who would go on to create 'Lost' and has obviously had an extraordinary career. Here's a voice that, because of that flourishing ecosystem, was able to be identified, nurtured and grown, and his writing was then brought to all of us: the audience."
Unfortunately, the months of foot-dragging from AMPTP negotiators in 2007-2008 messed with that flourishing ecosystem, Holzman says, dismantling a once healthy community that fostered creators of all ranks.
"As the strike and the decline in commissioning wore on, the people who maybe had previously been a rung or two up the ladder were willing to take a job and come back at a lower level, a lower rate. If you're running a show and have to staff it, you have the ability to hire a kid who's promising but never done it before or someone who's really competent and is going to take a pay cut to work at that level. You're almost crazy not to hire that more seasoned person. So, that baby writer pathway into the business went away," he said, "and that was tragic."
Then-"baby writer" Nick Bernardone, however, was one of the lucky ones. "I got my first job as an office production assistant on '30 Rock' [in 2008] by literally walking into the office at the exact right time and asking if they needed someone. It was one in a million timing," he told HuffPost. "The answer was something like, 'Usually, this would be insane ... but can you start tomorrow?'"
After working alongside the likes of Tina Fey, Bernardone went on to become a member of the writers' room on her Netflix series, "Unbreakable Kimmy Schmidt." He insists he wouldn't have gotten the gig had he not worked similar jobs on shows like AMC's "The Walking Dead" and Netflix's "Bloodline" in the interim.
Thomas and Bays also entered the business relatively easily. They were hired as writers for David Letterman just a few months after graduating from Wesleyan University in 1997, well before the strike. And they opted to pay it forward.
"Through the run of 'How I Met Your Mother,' we promoted several of our writers' assistants, mostly post-strike," he said. "One of them was Matt Kuhn, who ended up being a writer on the show for the entire rest of the run after a couple of seasons as a writers' assistant. We did the same thing with Craig Gerard and our personal assistant, Matt Zinman ― we promoted them to be full writers on the show for many years. And in the last couple seasons we promoted George Sloan."
These days, Bernardone, who's been nominated for four Emmy awards, believes breaking into the business is all about who's willing to give you a slice of the pie.
"If someone likes an aspiring writer's stuff, they'll do their best to get them hired," he said.
As unreliable as it might be, it's a practice Holzman believes is necessary.
"It's really important to nurture a new crop, a new generation of storytellers every year, because it takes a long time to get there and it takes a long time to learn your craft," he said. "It's like a bad year for grapes — in 10 years, we won't have that vintage."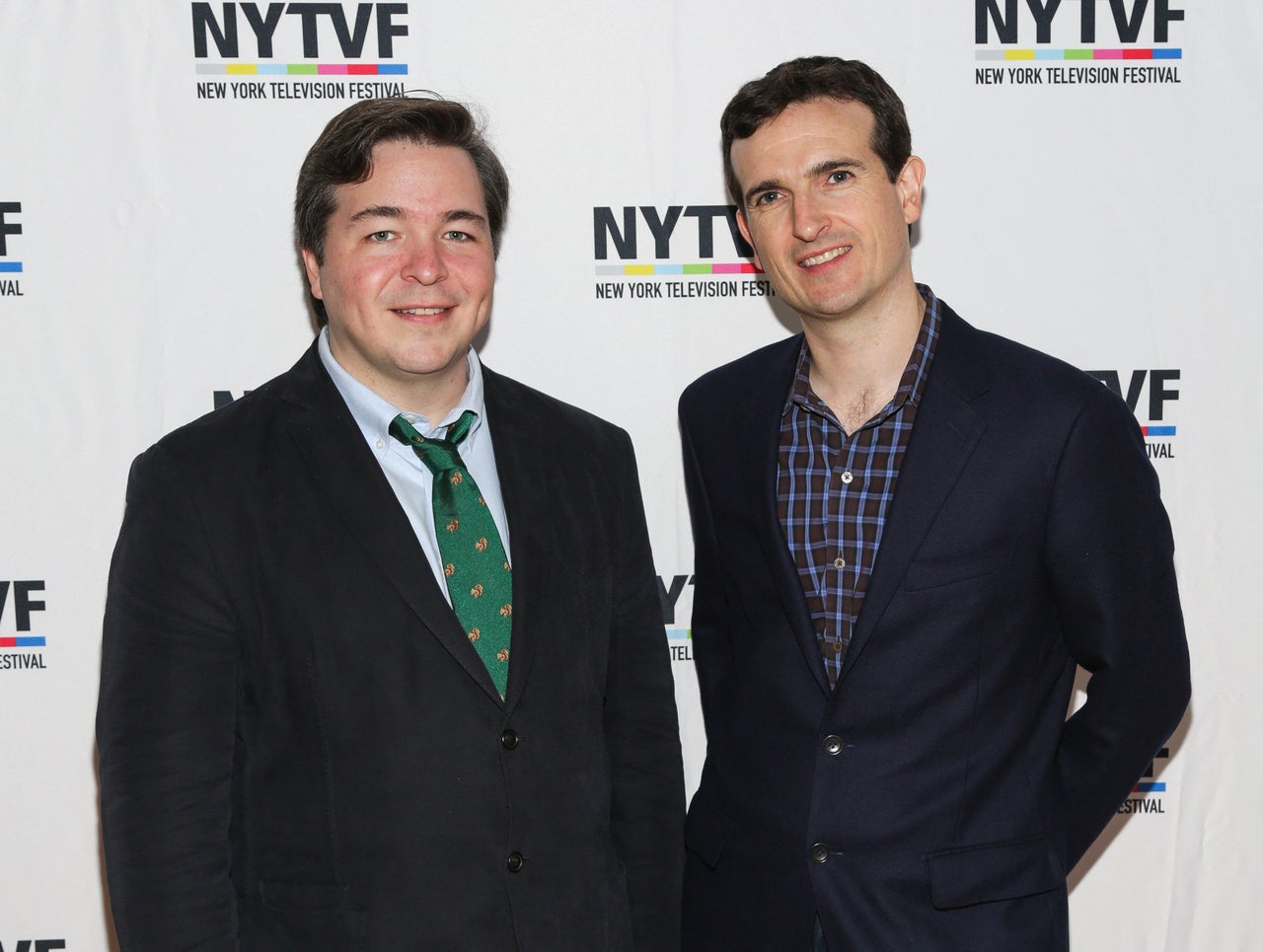 The Streaming Pathway To Prestige TV
Beyond the birth of the reality television boom and the increase in obstacles for up-and-coming writers, the strike ushered in an era that the guilds and industry insiders always expected: the era of streaming TV.
In 2007, Netflix was on an upswing. The company had launched in 1998 as a mail-order competitor to the then-popular but ultimately terminal Blockbuster, which rented out VHS tapes, DVDs and video games to the masses largely via brick-and-mortar stores. By 2005, 35,000 different films were available through Netflix's subscription service; they reportedly shipped out 1 million DVDs every day. But soon enough, Netflix went the way of the internet, allowing its subscribers to browse through and watch films and shows by streaming them straight to their devices. By 2008, it had already identified its video-on-demand platform as the future. By 2013, Netflix had 27.1 streaming customers in the U.S.
In Thomas' eyes, the writers strike was a pivotal turning point for the digital revolution helmed by Netflix, Hulu and other platforms. When the WGA refused to negotiate a contract without new media residuals, it signaled to the AMPTP and the entertainment industry at large exactly how powerful streaming services could be.
"We had front-row seats to this huge change, and I credit 'How I Met Your Mother's success a lot to the influence of Netflix," Thomas said. "The popularity of Netflix started to get so much bigger and in those next couple of seasons, 'How I Met Your Mother' got onto Netflix and was very, very popular on there. [It] enabled all these new fans to binge the first few seasons and catch up and we saw ratings on live TV, on CBS, bump up because of this streaming service.
"That was part of what the strike was about: making sure writers were fairly compensated for work that wasn't created for Netflix but got on Netflix," Thomas continued. "Right away, we saw how important that side of things would become ― even with helping shows do better on network TV."
And as platforms like Netflix grew and enhanced, so did original content, leading to, as Thomas put it, the rise of prestige TV. Sure, standout shows like "The Sopranos" and "The Wire" predated the walkout, but he believes writers had "firmer ground" to work on following the strike and were able to experiment with a plethora of innovative scripted series in ways they weren't able to before ― knowing that they have the option of pitching their shows to multiple networks, premium channels and streaming sites.
"It's certainly true that for a while people were more worried that what we did was hand the industry over to reality TV, and that definitely has not happened," Peterson added. "What we've seen since the strike is an enormous explosion of high-budget scripted television. Reality definitely supplanted scripted for a while but in the 10 years since the strike, scripted has just expanded beyond anyone's dreams."
Were writers brainstorming the next decade of prestige TV while on the picket line years ago? Although Holzman doesn't know how many successful TV scripts were created during on-strike downtime, he believes there were ideas brewing.
"It's not likely they were stockpiling scripts for things that weren't commissioned, but were they writing for themselves and creating things? I'm sure. Just because Picasso goes out of fashion, I don't think he stops painting. Similarly, if there isn't a market for writers work, I don't think that means that they cease to write. I wouldn't be surprised if some great stuff originated during that time period."
Thomas can vouch for that.
"Everyone had in the back of their head, 'What if this goes on a really long time? What if our show goes away after this?' You never relax. You have to prove yourself and fight for it, so you take nothing for granted," Thomas said. "So I think everybody had a little panicked thought about what to do next. 'Should I be thinking about possible alternative shows or features for after the strike?' It was definitely a moment."
Today, the effects of on-demand viewing are still a major concern for the WGA East and West.
"On-demand viewing seems to be supplanting virtually everything else, and that has changed the way our members do their work," Peterson said. "It's changed the nature of the shows. No one is constrained to, 'It's 8 o'clock on Wednesday, I'm going to watch CBS now.' People watch what they want, when they want, and that's given our members enormous opportunities."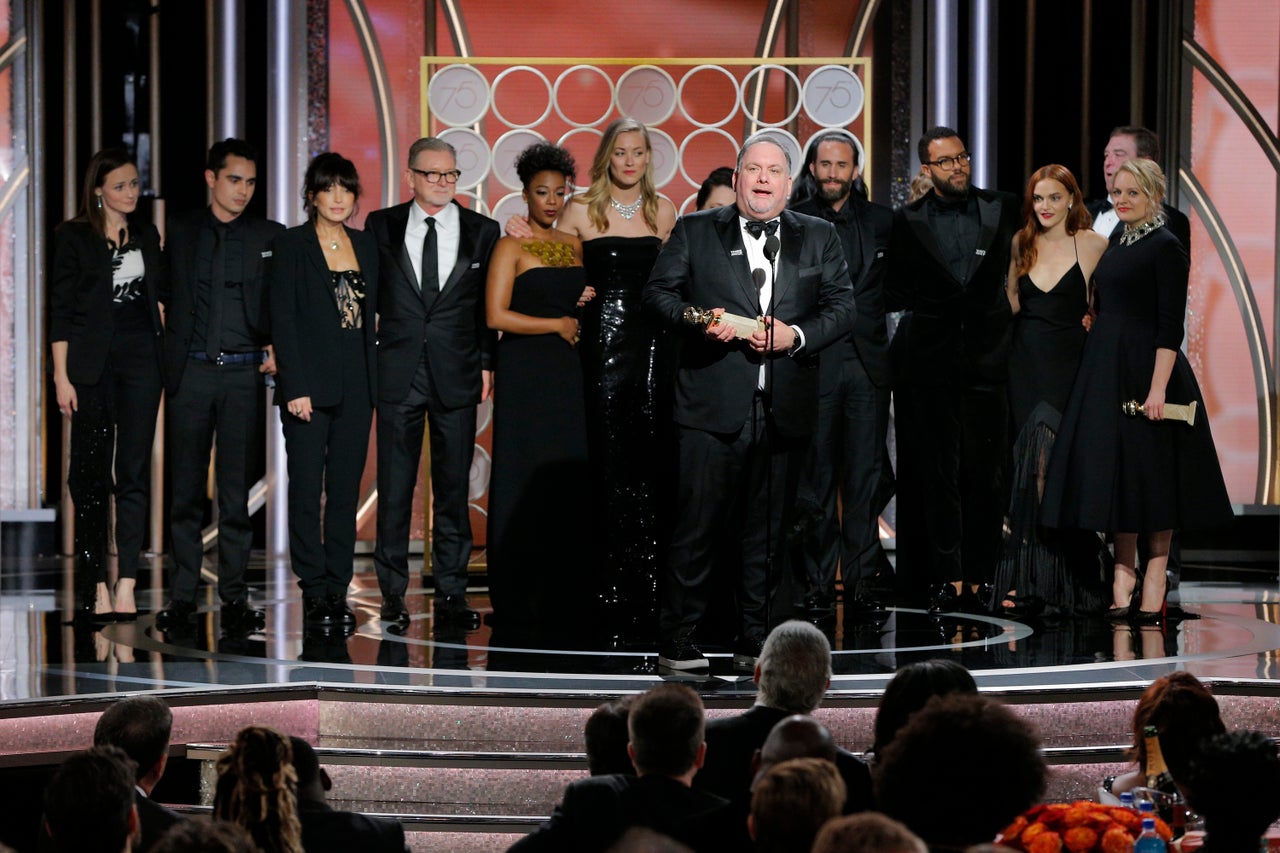 In the spring of 2017, WGA and AMPTP negotiations once again hit a snag over issues of compensation related to new media.
According to Peterson, there were a few things that drove it, including the fact that average TV earnings were increasing, due in part to things like decreased costs as the average television season became shorter. Tens of billions of profits were not being shared with writers.
"We had this enormous 'yes' vote authorizing the committee to call a strike," Person said of the 2017 negotiations. "I think it was 96.3 percent yes, which is really an affirmation that members were ready to take action."
After threatening a walkout, the AMPTP agreed to some of the guilds' demands, likely with knowledge of what another writers strike would do to its industry. The guilds made gains across the board, added funding to their health plan and increases in subscription TV residuals, high-budget SVOD residuals, and, for the first time ever, residuals for comedy-variety writers in Pay TV. Now, writers for late-night and shows like "SNL" could see payment for content that's re-aired on subscription sites or the internet. The unions also pushed to restructure compensation terms for writers of shorter seasons, making sure creators saw a piece of the studios' profits.
"The Writers Guilds East and West are committed to the possibility of striking if that's what it takes to win gains for our members, and we make sure that's clear to the AMPTP when we sit down with them," Peterson said. "The studios and networks know that we mean it and will do it if necessary, and that's a lesson from the 2007-2008 strike."
Holzman, for one, is glad another strike didn't happen.
"The macro feeling across the industry was a strike will be bad because if we're looking at leisure activity and how people are spending their leisure time. Television has competitors in a way it never had before in the form of the internet and mobile," Holzman said.
"We've seen, and continue to see, an enormous migration of advertising dollars out of proper television — cable, broadcast and otherwise — and onto the web," he added. "There was a sense that a prolonged strike may result in the audience declining, which it has been anyway. Maybe if there wasn't great TV being produced, maybe the audience wouldn't come back. I think that was a collective fear shared by both the producers and the writers, which encouraged them to find common ground to avoid another strike."
"It could've been quite bad," he added.
Or good, if you consider the past.
Related