A new survey has revealed that less than a fifth of adults with autism are in full-time paid work.
The National Autistic Society (NAS), who ran the survey, said people with autism are being "repeatedly failed" by Government programmes and overlooked by employers.
NAS said the proportion of people with autism in full-time paid work has stagnated over the past decade, at just under 16%.
According to the survey, more than three quarters (77%) of people want to work, but they aren't necessarily being given the opportunities to do so.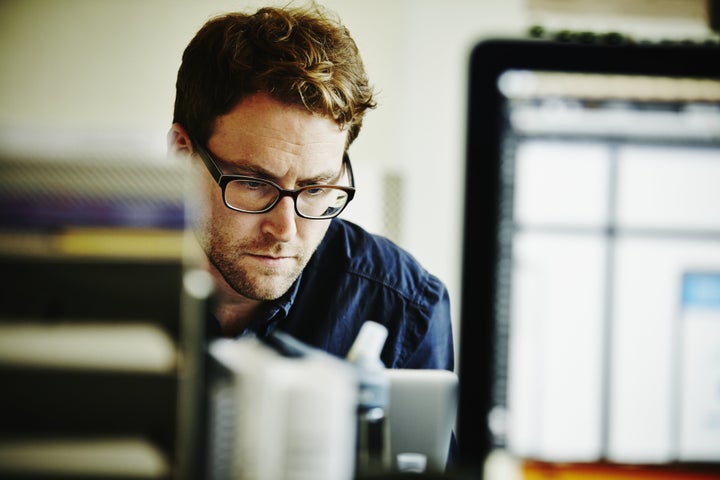 The survey of 2,000 people with autism also revealed that 32% are in some kind of paid work, compared to 47% of disabled people and 80% of non-disabled people.
Meanwhile four in 10 say they have never worked.
NAS has also released an eye-opening video showing what a job interview is like for people with autism, so potential interviewers can put themselves in their shoes.
Mark Lever, chief executive of the National Autistic Society, said people with autism "have a huge contribution to make to our economy and society, including in the workplace".
"But they've been repeatedly failed by government and overlooked by employers," he explained. "Various governments have introduced schemes aimed at improving the disability employment rate. But it's not working for autistic people - just 16% are in full-time work and this hasn't improved in almost a decade.
"Our new Prime Minister has called for a country that works for everyone, and that should include autistic people too.
"Many employers tell us they're keen to recruit more autistic people but they don't know where to go for support and they're worried about getting it wrong.
"It's clear that we need leadership from the Government to tackle the autism employment gap once and for all."
The new report is part of the National Autistic Society's three-year 'Too Much Information' campaign, which aims to transform public understanding of autism.
More than one in 100 people in the UK are on the autism spectrum, including around 450,000 people of working age.
People with autism will often see, hear and feel the world in a different, often more intense way than others. They may find social situations difficult, can struggle to process information quickly and may be highly sensitive to sound, light or scent.
This can make finding and staying in a job very difficult if managers, employers and colleagues don't understand the disorder.
NAS recognises that not all people with autism are able to work, but said that with understanding from their employer and colleagues, as well as reasonable adjustments to the interview process and workplace, many people with the disorder could become real assets to businesses.
Lever added: "A national programme to make employers aware of the skills and potential of autistic people would be a good start. But this needs to be accompanied by the introduction of autism-specific support to help autistic people find and stay in work.
"Employers also have a role to play by following the growing number of companies, such as GCHQ and Microsoft, which are supporting autistic people into work through specialist recruitment programmes or work experience.
"Not all autistic people are able to work. But many are and are desperate to find a job which reflects their talent and interests. With a little understanding and small adjustments to the workplace, they can be a real asset to businesses across the UK.
"Autistic people deserve that chance."
Related