For those who can't ever seem to find time to exercise, there are now no excuses.
London-based fitness studio 1Rebel has merged its spinning studio with a bus, meaning you can now spin to your heart's content while commuting to work.
Or you could just cycle furiously to work on an actual bike. The choice is yours.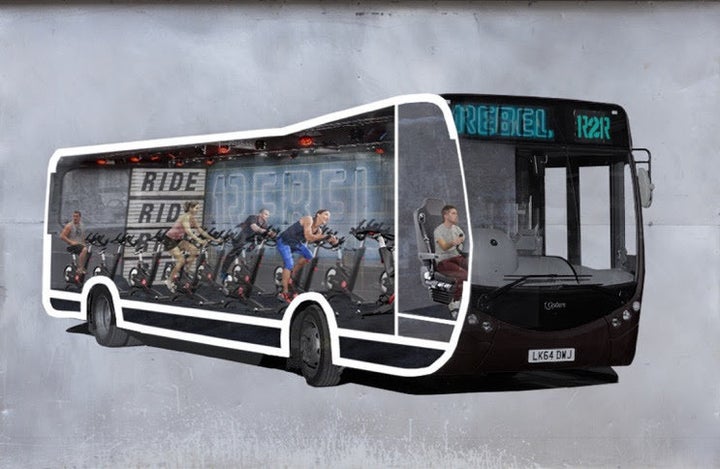 In a bid to get the capital's heart racing, 1Rebel hopes to transform a London bus into a mobile spinning studio.
If the plans get signed off by the government, it will launch its new class 'Ride2Rebel' later this year.
The 45-minute classes will cost £12-£15, and the bus will travel along the most popular commuter routes in London before finishing at the St Mary Axe studio where spinners can pop in for a shower and a smoothie.
The unusual idea was developed by the co-founders of 1Rebel, James Balfour and Giles Dean.
Balfour said of the move: "It is an absolute no brainer for us that we can create more efficiency in people's routines by transforming their commute.
"For those who want the components of a class, but perhaps don't have the time to commit during the day, this provides a great solution for them to maximise time they would otherwise be spending just travelling to work."
Sounds fun! However the fact you're moving but not moving may prove to be quite trippy for some. If you're prone to getting travel sick, this one's probably not for you.