You may assume you should only start checking up on your heart health in your fifties, but new public health guidelines are urging people to keep tabs on your ticker much earlier in life.
Young adults can use a free online tool to check their risk of having a heart attack or stroke. Developed by experts, The Heart Age Test asks people aged 30 or over to answer a series of questions about their lifestyle and physical health.
If the tool estimates that an individual's "heart age" is higher than their actual age, they'll be told they have an increased chance of having a heart attack or stroke – and then advised on how to cut this risk.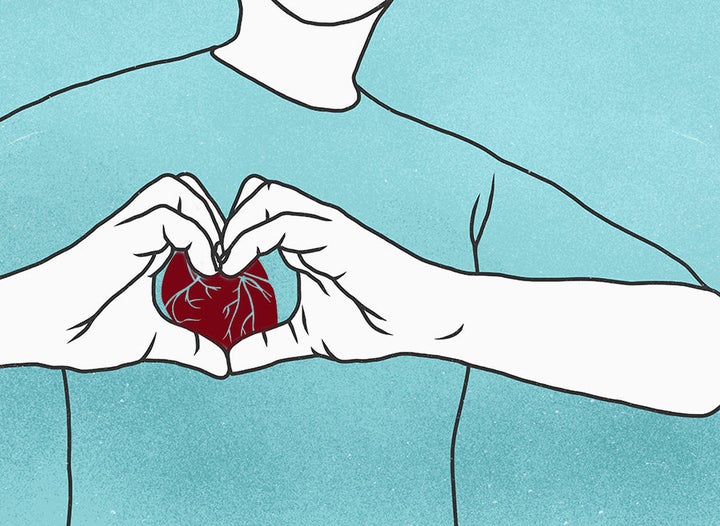 Cardiovascular disease is the leading cause of death among men, and the second in women. It's a general term for conditions affecting the heart or blood vessels – like coronary heart disease and stroke – and is usually linked to a build-up of fatty deposits inside the arteries and an increased risk of blood clots.
Public Health England (PHE) said four out of five people (78%) have a heart age higher than their actual age. More than one third (34%) have a heart age more than five years above their real age, and 14% found it was 10 years higher.
People can improve their heart health by losing weight, quitting smoking, exercising regularly and cutting back on alcohol.
Simon Gillespie, chief executive of the British Heart Foundation, said: "Millions of people in the UK are unknowingly living at high risk of a heart attack or stroke due to their lifestyle, their family history of heart disease, or undiagnosed conditions including high blood pressure and cholesterol.
"Our message is that it's never too late to change. Take the test, and if you are concerned by the age of your heart, make an appointment to see your GP."
Take The Heart Age Test Here: