As coronavirus cases lead to localised lockdowns and conversations around a second wave feel more pertinent than ever, the day has come to guzzle down pints. Indoors. In pubs. Whose great idea was that?
The government's, actually. It was our prime minister who announced with aplomb that pubs could reopen, with social distancing measures, on July 4 – and the news was greeted with the usual division of opinion. There are the people thirstier than ever to open the wooden doors of their locals, and the people who think the idea is the silliest since Boris Johnson announced he'd been "shaking hands with everybody" – shortly before he contracted Covid-19.
No matter your opinion (You want mine? Thanks for asking: laying around in a park is way more fun/nostalgic/playful than being in a pub, so why go to a pub, silly?!), pubs are dusting off their counters whether we're into it or not.
And at the very least, it's got us thinking about all the ways we've missing them – and how weird they're going to be now they are re-opening under Covid-19.
Navigating social distancing at the bar will be a 'challenge'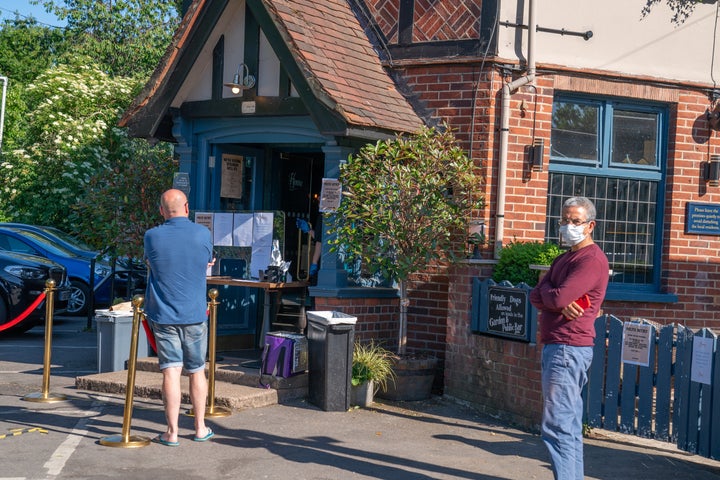 Most pubs barely have enough queueable space in front of the bar, let alone room enough for a 2m distance. And given how inebriation naturally makes people more fond of being close to one another, paired with the excitement levels around pubs reopening, it seems plausible social distancing at the bar will be a 'challenge'.
Things not allowed but definitely tempting after three pints while queuing for the fourth include: passive-aggressive elbowing at the bar, passive-aggressive foot or hip placement in front of another queuer to edge closer to the bar and just generally going anywhere near anybody else to get closer to the bar.
No! Stay in your lane. There's a pandemic on.
We're finally going to accept defeat and download the Wetherspoons app, right?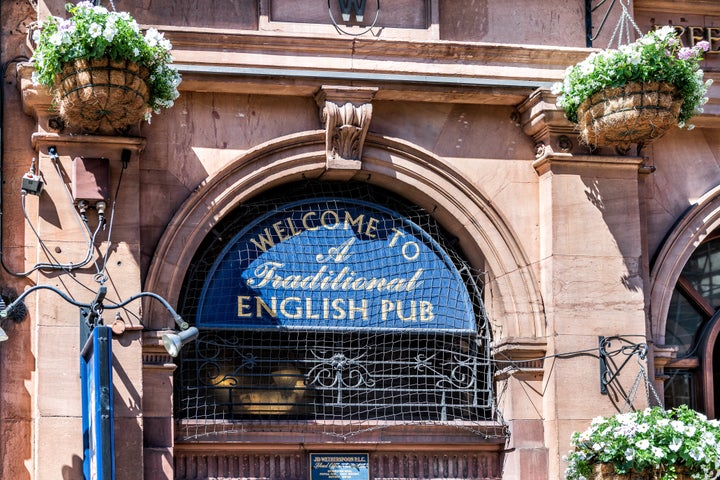 I'm a real pub app naysayer. If I'm rotting in a chair drinking, the least I can do is move my body once an hour to walk to the bar. My friends have ardently disagreed with me forever and now it seems I may have to shake off the romantic notion of walking to the bar, like my binge-drinking forefathers did, and refresh my pub drinking mindset to suit the demands of 2020.
It's time to download the app, people. It's time to accept that ordering drinks to your table is the safest and best shout for everyone around you, and the bar staff themselves.
They'll be free from the risk of the odd bit of impassioned spit flying near them from a shouty version of yourself ordering drinks for the whole table after having queued for half an hour. Order at the table, spread your legs, relax. Covid-19 means there's no need to stand up.
Except to wee, which we hope will be a nicer experience than it used to be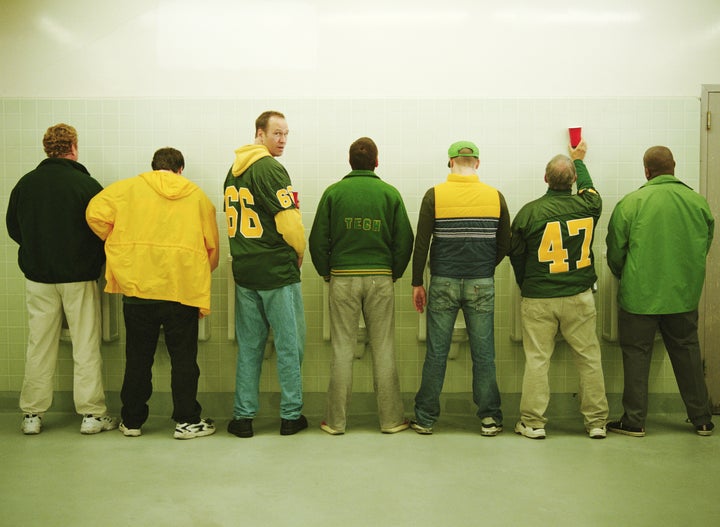 For guys, pub toilets are an experience we process, but one that we don't speak about outside of the pub toilet itself. This is both to preserve our mental health, and the mental health of any non-men we may be drinking with.
Pub toilets for men pre Covid-19 were the absolute worst places on Earth.
Defined by the cacophony of farts, dragged out burps and undirected urine flailing over toilet seats, and taps smeared with the grease of a days' worth of beer-and-burgers, they were awful, awful, sad pits of despair, where men lived 'free', for 40 or 50 seconds. Is that how long a wee takes?
With government messaging about hand-washing and general cleanliness rife throughout the lockdown though, and now that all of us have been coerced to wash our hands obsessively, perhaps, I hope, men's toilets will be a more pleasant place. Women's too, but women aren't gross. Queues you say? Apparently there's going to be a system for that.
Fears to one side, the pub is open! Britain can know itself once more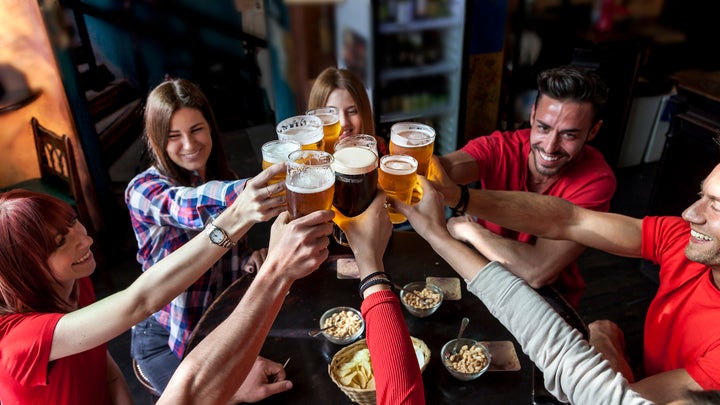 I moan and I jest, but everything might just work out okay, right? Providing people obey the rules of cleanliness and social distancing, book a spot, give your name at the door – no wait, they U-turned on that bit, didn't they – and don't just turn up with mates like an expectant drunken mob. Hmmmm.
As much as I love laying around in fields, there's an accessibility issue to that and pubs serve a more diverse selection of the population. They're also filled with nice pictures of historical places, coffered wooden walls and the smiles of generous landladies and lords, plus all those friendly locals who rely on these institutions for their sense of community.
Pubs are great bastions of Britishness – and perhaps amid a global pandemic, we need them more than ever.
Just wash your hands and sit down and we'll all be a-okay.