You've touched down, picked up your suitcases and are hotel bound. Stick the out of office on: the holiday has officially begun.
While your diary currently contains nothing more than "dip in the pool" and "reapply sunscreen" for the next two weeks, now is actually the time to think about experiencing more than just luxury accommodation and tropical weather on your Abu Dhabi break.
If you find yourself in the UAE capital, there's a wealth of new things to try. Kayaking among a flock of flamingos? Camping under a galaxy of stars in the desert? Here's our suggestions for how a break in the city can end up enriching your life.
Marvel at historic paintings
Fine art lovers rejoiced when a second outpost of Paris' Le Louvre museum opened up in the city in 2017. Its permanent collection is breathtaking enough - more than 600 pieces of art across 23 galleries - but amongst all the works by Van Gogh, Matisse and Monet lies something pretty special: Napoleon Crossing the Alps, by late 18th and early 19th century painter, Jacques-Louis David, which is on loan from the museum at the Palace of Versailles.
The painting, which depicts the French military leader heading to Italy on the back of a stallion (more of a representation, as he actually did the crossing on a mule, but that wouldn't have quite sent the right message) signals the beginning of a new era of a French power grab - one that had profound implications for the rest of Europe.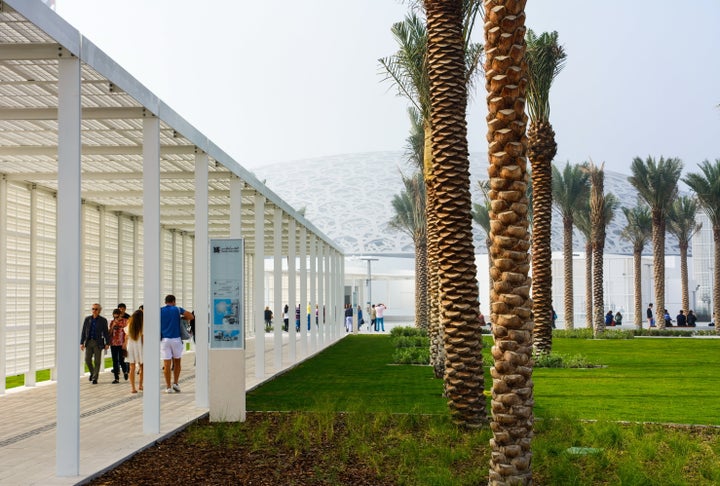 Kayak with a flock of flamingos
It's not all high-rise mega-towers in Abu Dhabi, as great care has been taken to create and conserve green eco-systems in the region. The Eastern Mangroves are an idyllic spot to spend a tranquil afternoon, and thanks to their network of waterways, it's a perfect place to kayak. Make sure to bring a - waterproof - camera as the lush mangroves often attract some exotic animals, the most exciting being flocks of bright-pink flamingos. If you go gently around them, you could end up snapping a picture to rival something found in National Geographic magazine - and a photo that will impress forevermore.
Kayak excursions from AED 130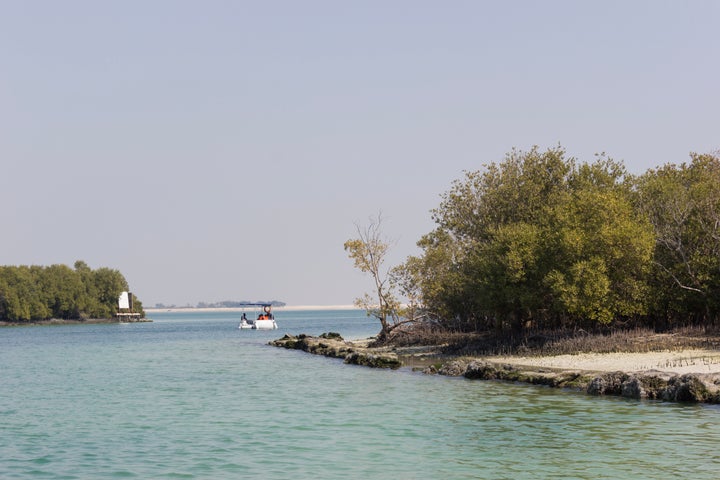 See the stars
Fast living takes its toll on all of us, so luxuriate in a slower pace. The best place to find some full-of-wonder moments is out in a desert 'glamp', huddled around a fire and looking up at a galaxy of stars about you. Abu Dhabi Adventure has become the buzzword for transporting guests into the peaceful, far-flung reaches of the Arabian wilderness, and an overnight camping trip will fulfil all of wanderlust dreams of living off-grid for a while. Contemplate your place on the planet and...breathe.
Overnight trip for four people from AED 2,800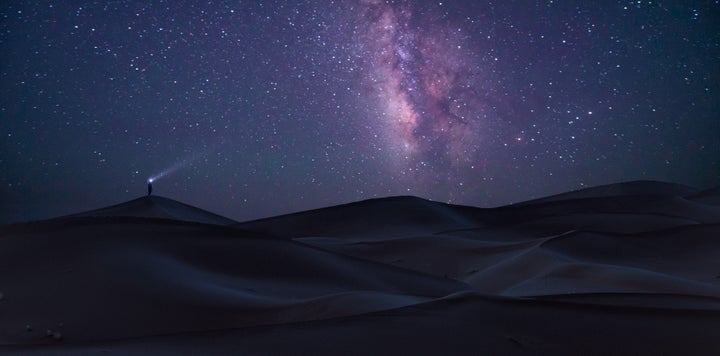 Fly with the birds
Sometimes, you need a bit more perspective to appreciate the beauty of a place. And a birds-eye view from a seaplane is just the way to do it. Sea Wing's 30-minute signature tour sweeps guests up, up and away and along the stunning Arabian coastline, taking in everything from Yas, Lulu and Saadiyat islands to the green and lush waterways of the city's mangroves. Flying commercial will never be the same again.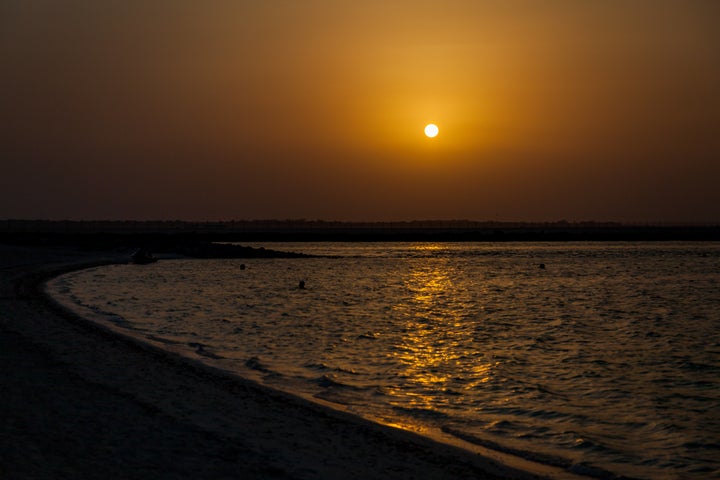 Swim in the sea
Once you've reached the heady heights of the heavens, plunge down below into the deep blue. In Abu Dhabi, the Al Mahara Diving Centre is the place to make a splash with, as they offer everything from complete beginners classes to adventure diving. One of the most picturesque trips is their East Coast journey, which is brimming with a whole new underwater planet's worth of exotic fish and other marine life to discover.
Adventure dives from AED 425 per person,