Swooshing through the pristine snow with fragrant pine trees all around and the sun just beginning to peek out over the snow-capped mountains: a ski holiday is something everyone should experience at least once in their lifetime. For real. But there are a load of half truths, rumours and downright lies hanging around our perception of a break to try the winter sport.
From that it's only for the people with loads of cash to out-of-date advice on nailing your debut run, it's time to smash these, once and for all.
Myth 1: It's eye-wateringly expensive
The truth: Well, if you choose a royal-approved, luxury five-star resort it will be. But canny travellers know that skiing can be done on a budget, if you know the insider tips. Think about taking a holiday towards the end of the season (late March to mid-April – avoiding the Easter holidays), and checking out less obvious and more pocket-friendly resorts in Europe, like Lleida in Andorra or Turin in north east Italy – another bonus is you'll beat the crowds, too. Opt for self-catering accommodation to save on expensive restaurants and book ski lessons in the afternoon. Most people request them in the morning, so they are often cheaper after lunch.
When it comes to getting there, Jet2.com has short flights midweek to Grenoble, Salzburg, Lyon, Turin and Lleida, as well as weekend flights to Barcelona or Geneva. These connect you to more than 600 resorts (win). Plus, the flight times and nearby locations mean you'll get maximum time on the slopes. Fares start from £37, so it means there's more money in the kitty for that all-important après-ski sundowner - that's the (often alcohol-laced) drink you may well fancy after a day's skiing.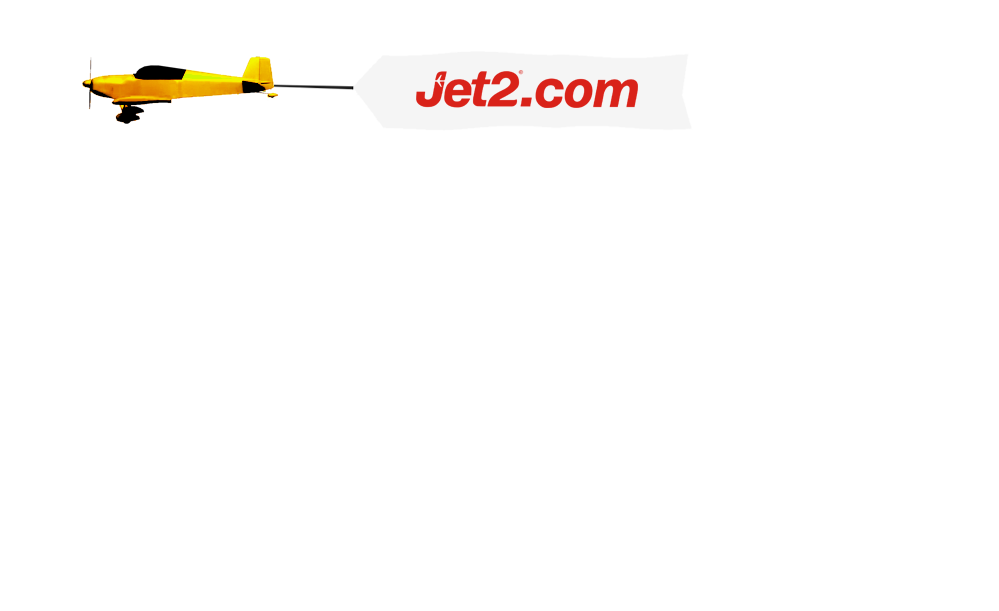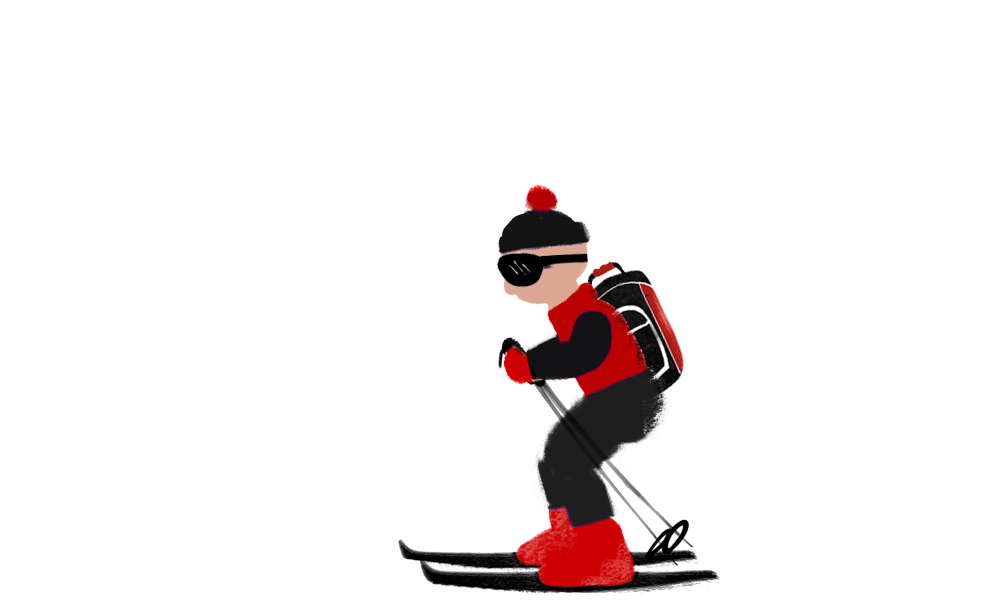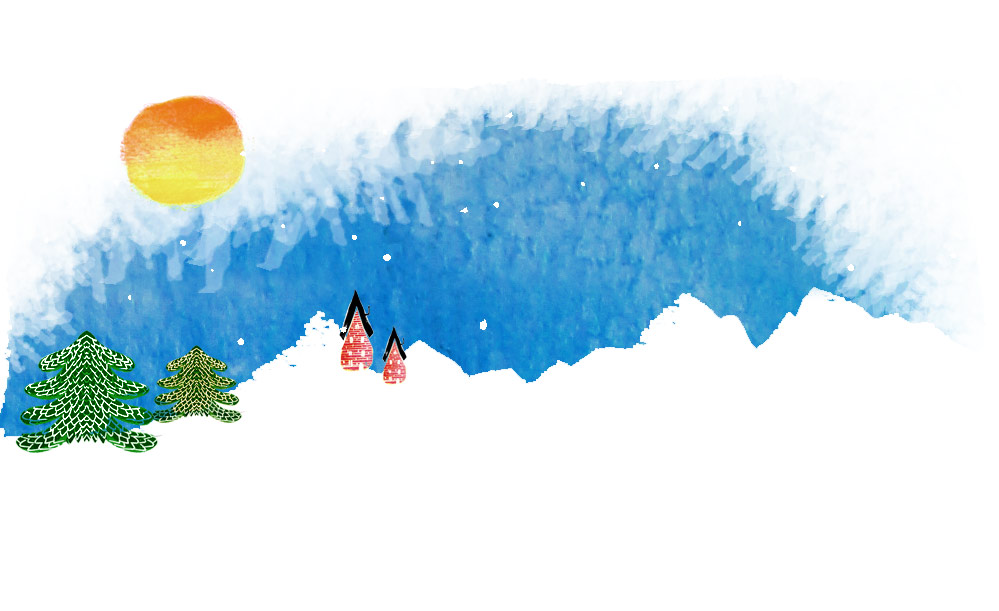 Myth 2: You need to be there at least a week to get the full experience

The truth: It's pretty intense exercise to be racing up and down a mountain all day, so only the most experienced of skiers feel the need to spend a whole week or two away. Plus, if you halve the time of the holiday, it will reduce the cost. So, save further by taking a midweek jaunt or a long weekend trip instead.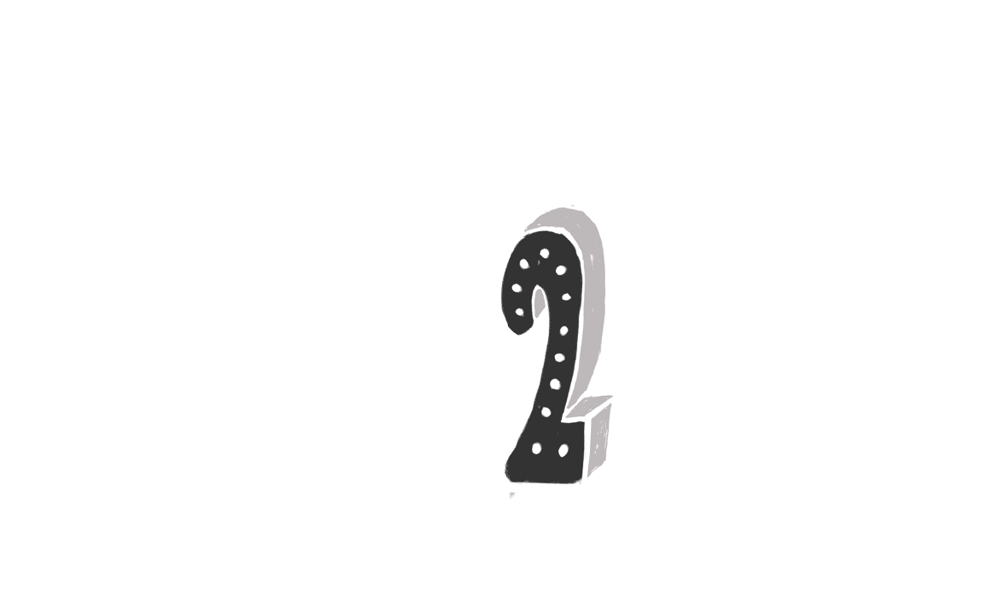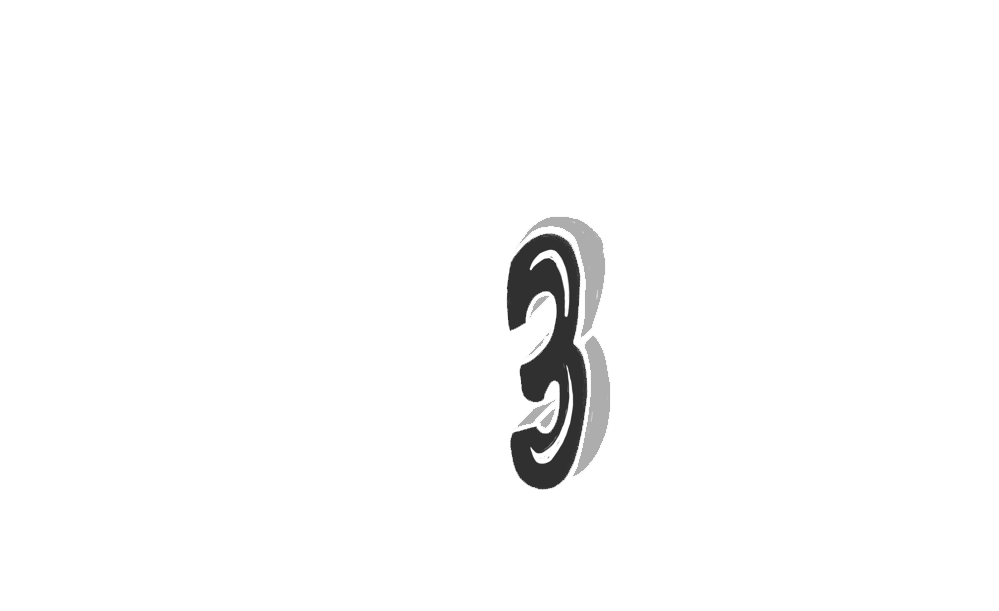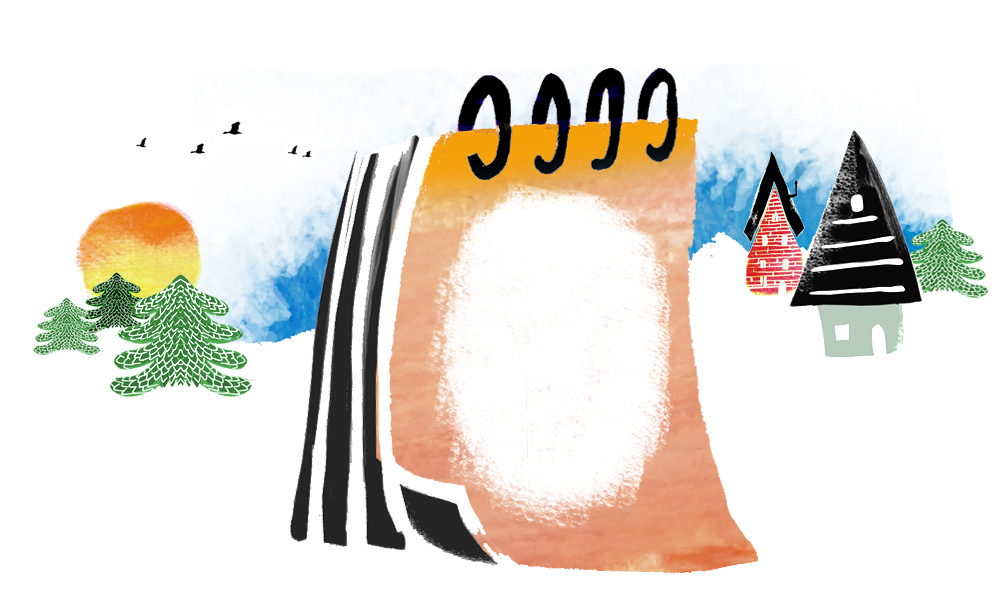 Myth 3: I'm too unfit/old/clumsy to learn to ski

The truth: Nope, sorry, that's just not going to wash. Every skier has to start at the beginning, whether they're five or 65. It's worth getting a lesson or two before your skiing holiday so you can learn the starter points of mastering the slopes, then check in with the ski school at the resort who will suggest classes matched to your level that will help build your confidence. Try setting an achievable goal for yourself for the trip – even if it's just learning to stand up again in skis after falling, or making it to the bottom of the nursery slopes.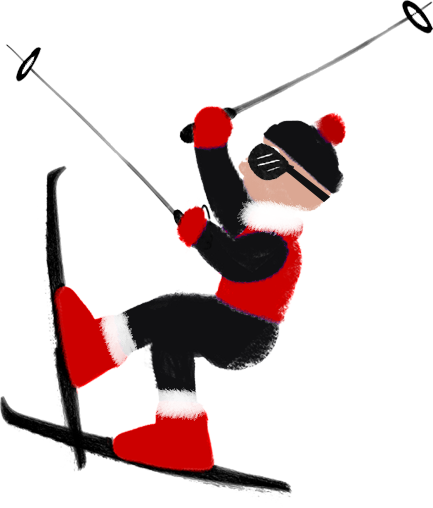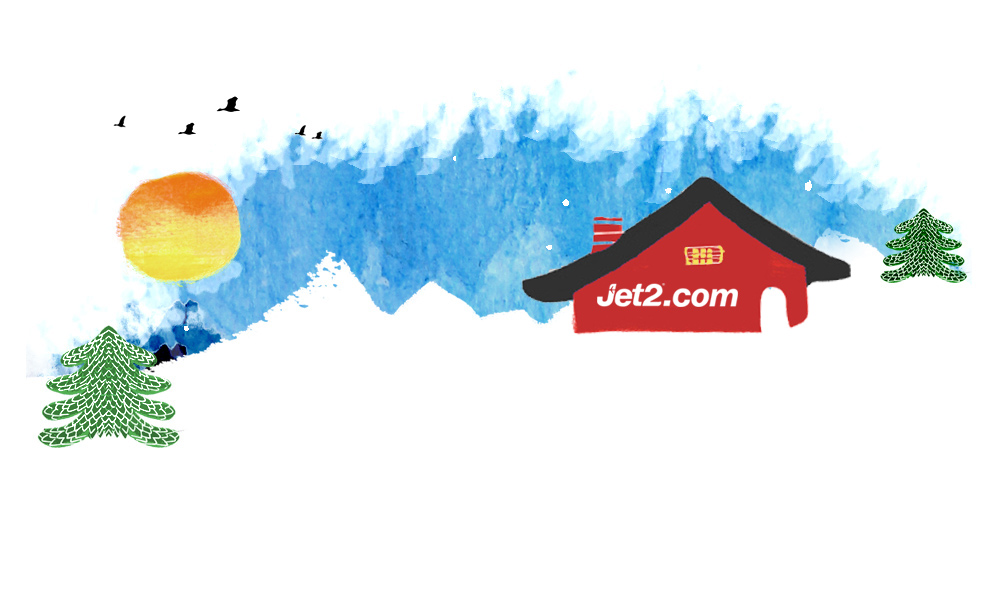 Myth 4: I can't afford to buy all the cool ski gear

The truth: Ever heard the phrase 'all the gear and no idea'? Yeah, don't go down that road. It's best to ask ski-loving friends to borrow their clothing and equipment, seek out deals and rent what you can at the resort. You can be chill about taking a load of stuff with you Jet2.com offers 22kg baggage allowance* as well as 22kg ski carriage* and 10kg hand luggage, so pack up.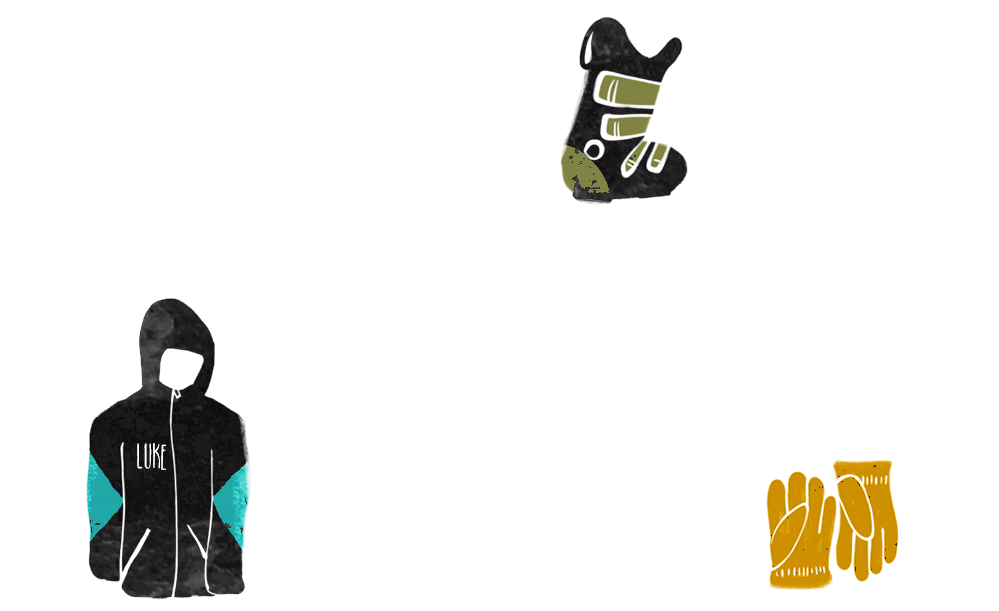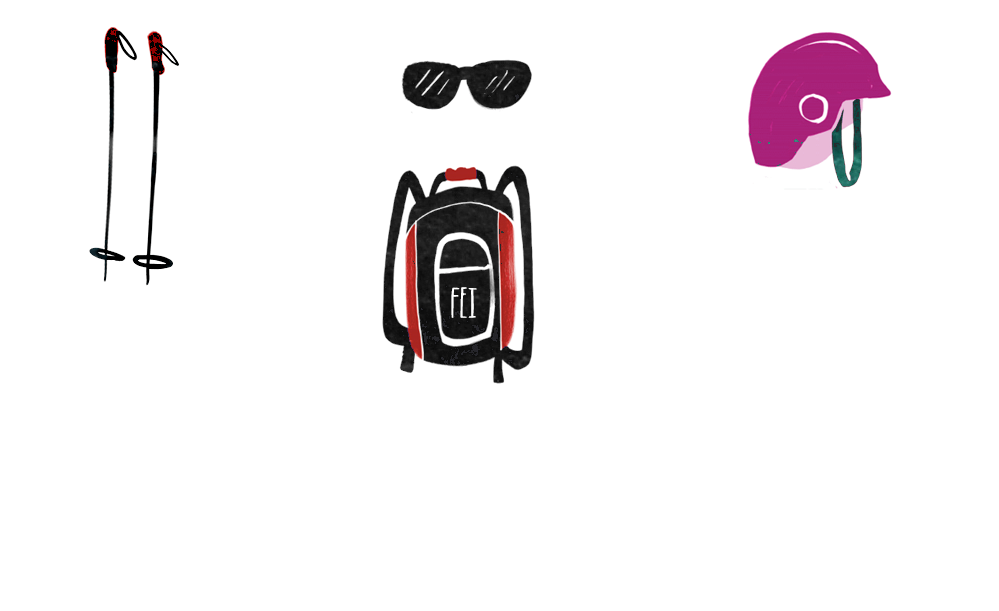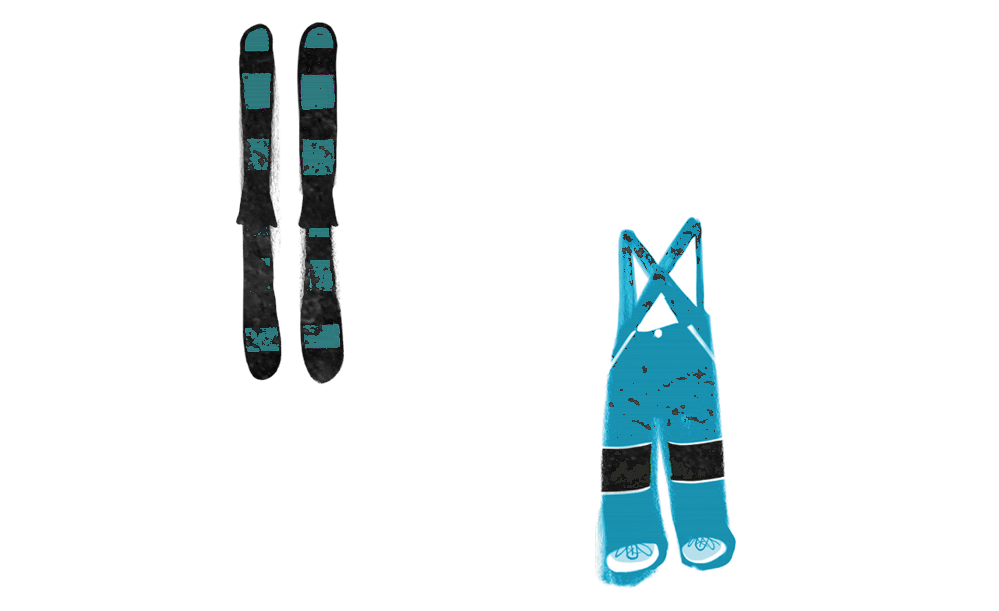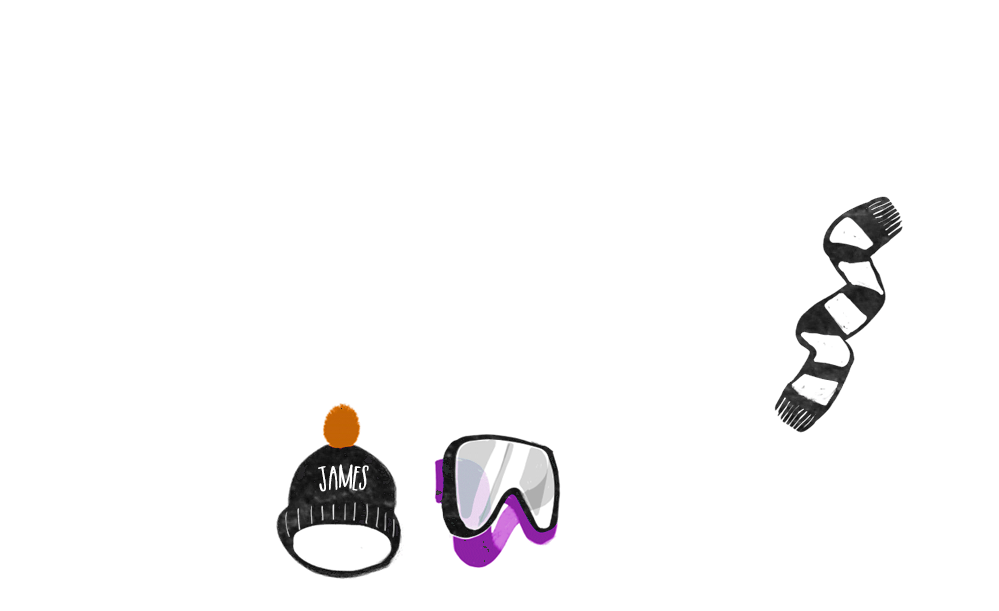 Myth 5: Ski boots should be so tight they hurt
The truth: We're not quite sure where this rumour came from, but it's simply not true. Sure, your boots aren't ever going to feel like a pair of slippers, but they should not pinch or hurt when you try them on. There's a few pointers: when you slide the boot on and buckle it up, your toes should touch the tip of the boot, but not be squashed. When you bend your knees and lean forward, your toes should be able to lift up. If you feel any pain in your shins, loosen the buckles slightly. Also, make sure not to wear thick woollen socks. Feet sweat when you're exercising, so choose a breathable material like a thin merino wool sock will be much more comfortable. Your boots won't be as tight, either.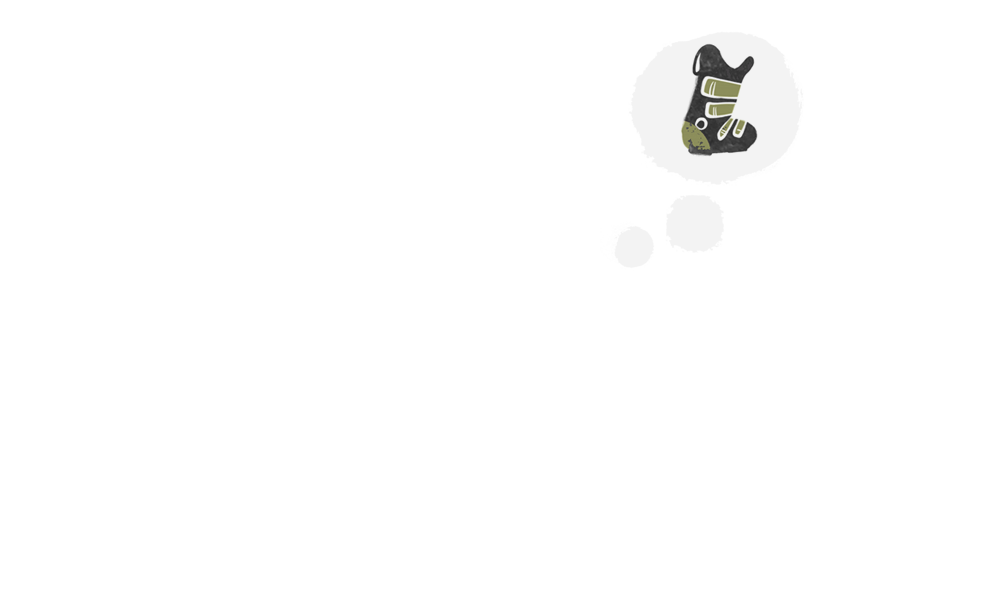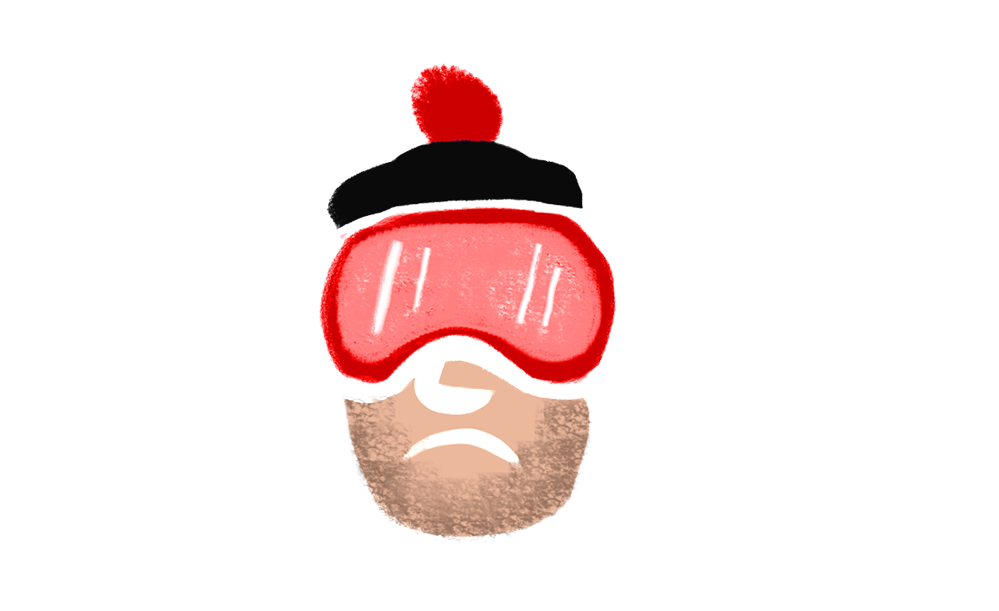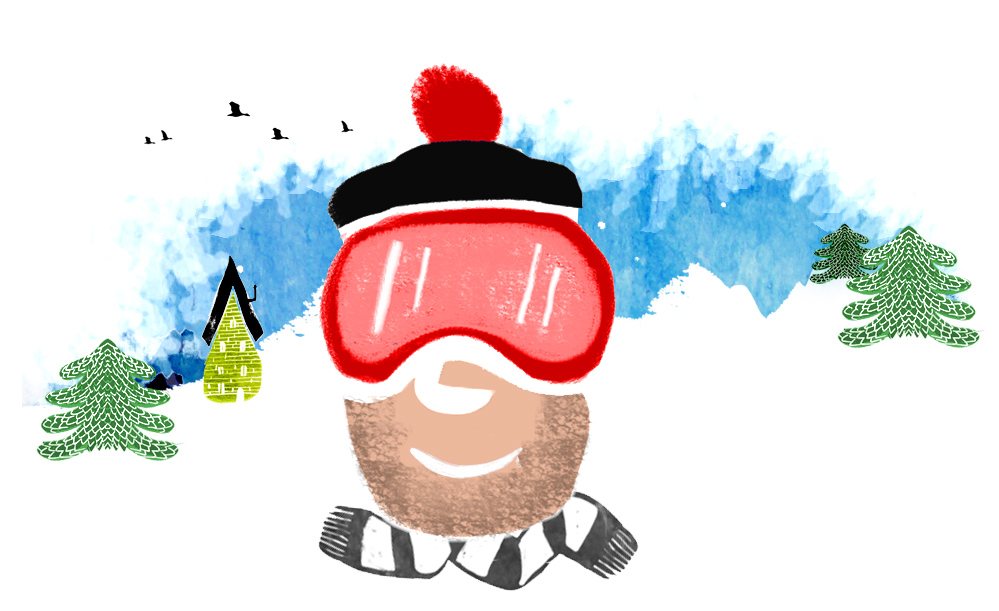 Myth 6: Bending your body from side to side will help you to turn

The truth: Historically, when skis were literally two wooden planks strapped to boots, they would flex more easily if the person skiing bent their body from side to side when turning. But this is 2018, and with the modern materials used for skis now, it isn't necessary – not to mention a waste of energy. Save your shimmying for the after-hours chalet dancefloor instead.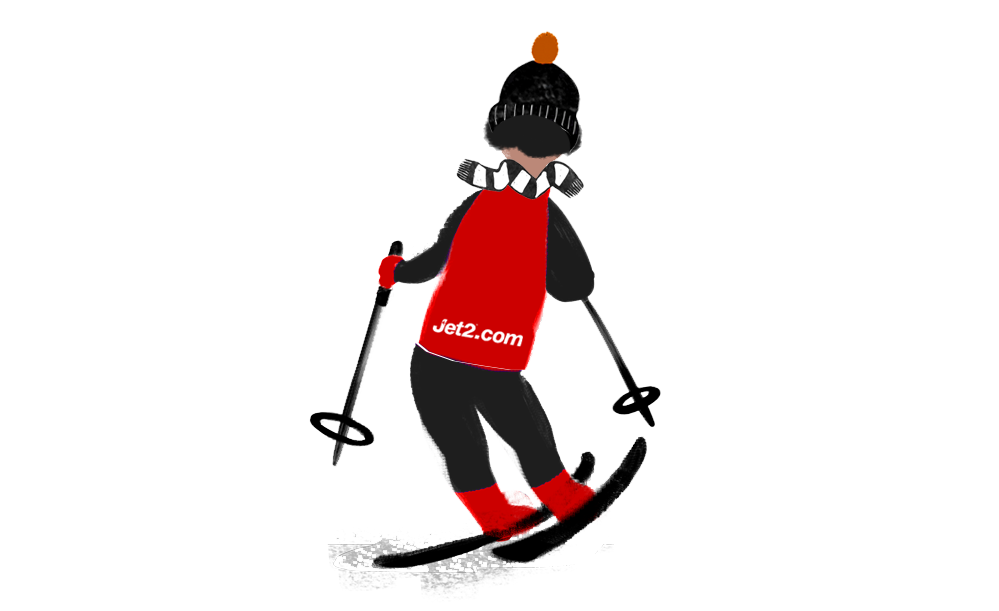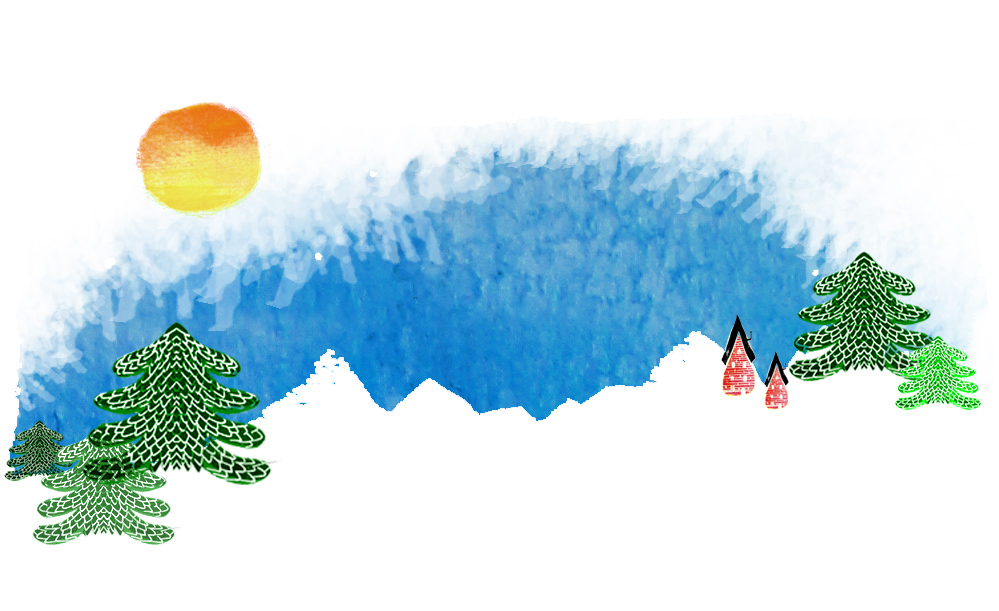 Myth 7: My family and friends don't ski, so they'll be bored on the holiday

The truth: While everybody should give skiing a go at least once, there's always lots to see and do in these picture-perfect resorts, even without skis attached to your feet. Most of the runs close at 4 or 5pm, when it's time to hit a cosy bar and sup a warming mulled wine by the fire, or try out the speciality dish in a local restaurant – a traditional fondue feast is always a must. There's also the option of being pampered in the many spas and wellness centres or trying out something more outdoorsy with a stunning mountain walk or sledge ride.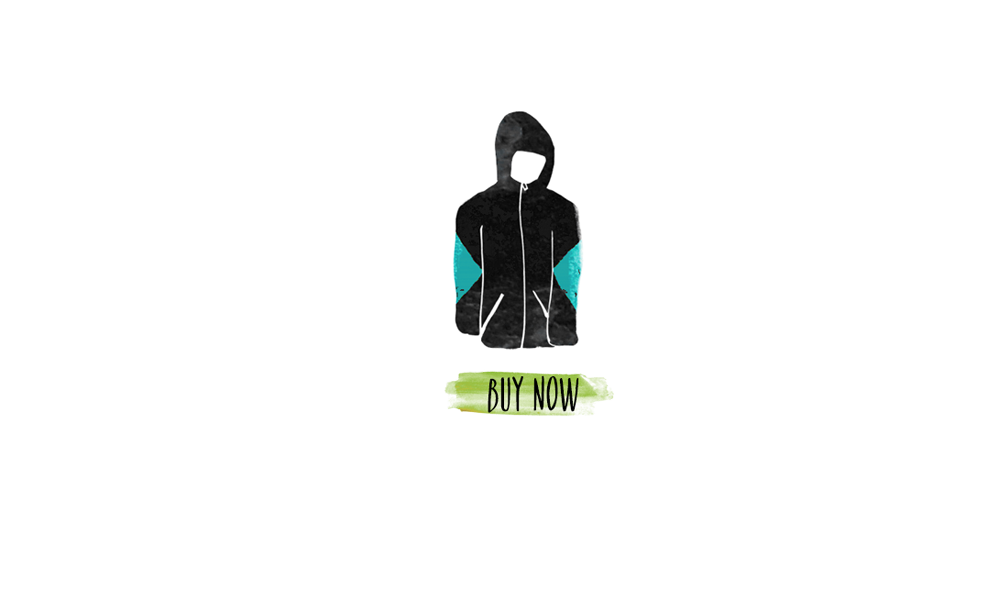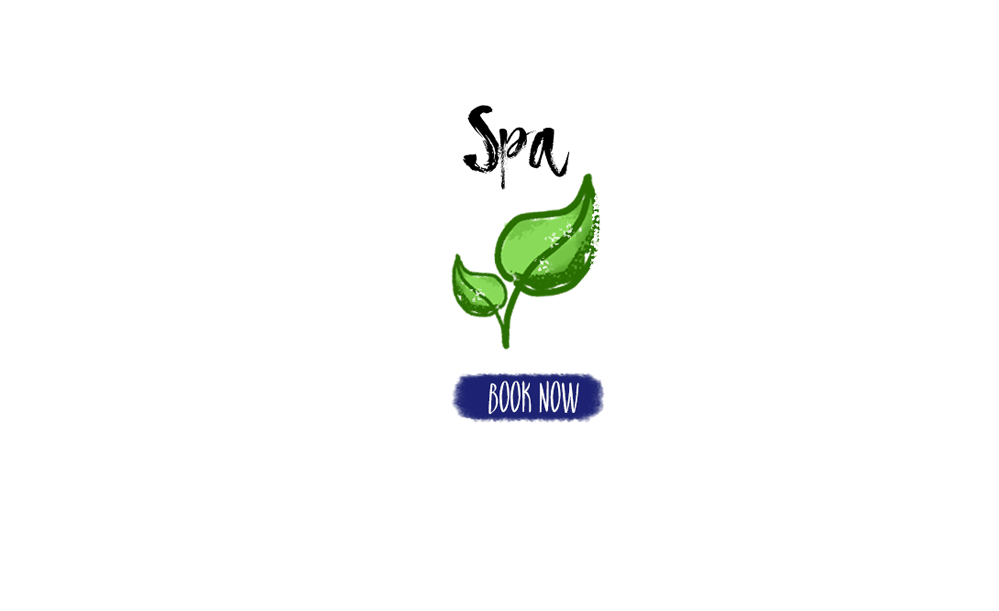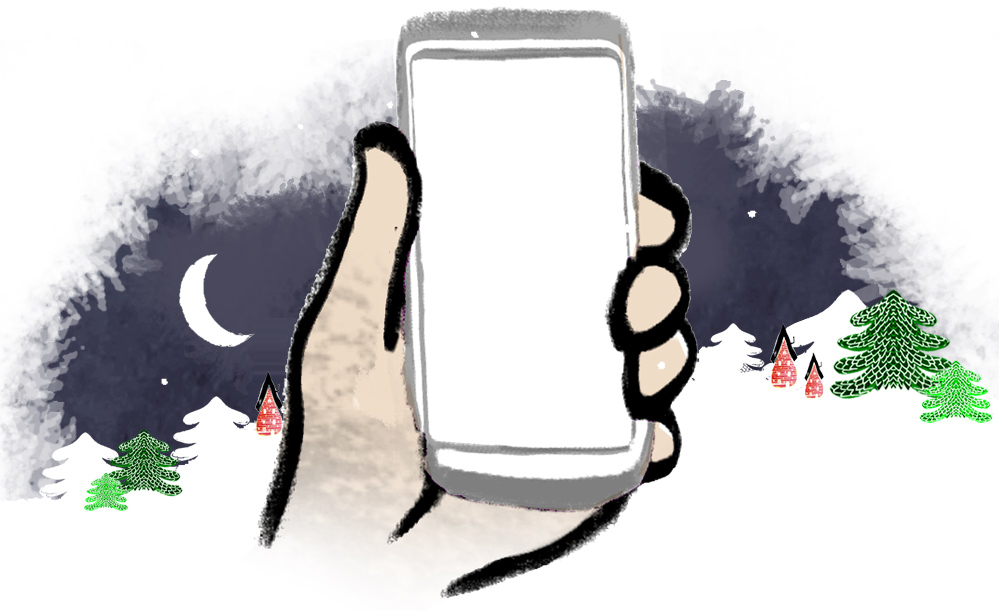 *Charges apply
Jet2.com flies to eight different European ski destinations direct from nine UK airports. Prices start from just £37 one-way including taxes.