It's been 50 years since homosexuality was decriminalised in the UK - and in that time, a lot has changed.
To mark the anniversary, 78-year-old Percy and 13-year-old Louis sat down to reflect on their experiences of being gay in two very different times.
Speaking about how his classmates reacted to him coming out, Louis said: "They're really nice, they obviously support me."
Although he worried what the reaction from others would be before he came out, Louis said his parents were always supportive.
"They were really nice and they told me that they loved me no matter what, if I was gay or straight," he said.
"There's not one member of my family who doesn't support me."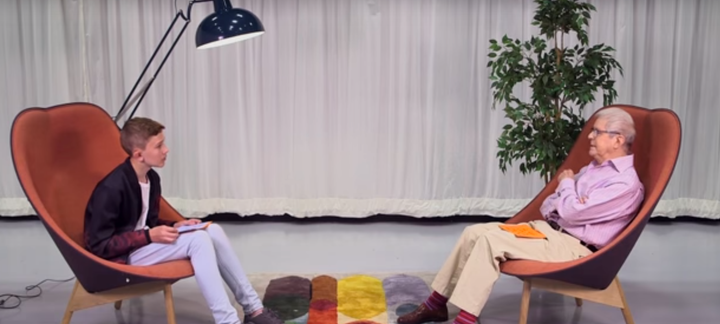 In comparison, although Percy came out to a friend at the age of 16, he didn't feel able to be completely open about his sexuality until he was much older.
"If I go back to my own childhood, there were one or two boys who I thought 'oh, they're great' but I don't think I would have told anybody. You're so lucky. The world has changed and you can just be yourself," he said.
Percy also spoke about the reality of growing up in a time when gay sex was illegal.
"There were moments, for instance, if you had a chum and you wanted to say 'I went out last night to a gay club', you would sometimes be reluctant to tell them because you weren't quite sure what they were going to think or feel.
"Right up until 1967 it was illegal and you had to be very careful. If you had a boyfriend and you were spending the night with them, the police could come, knock on your door, and because you were in bed with them they could charge you for a guilty offence."
Percy, who introduced Louis to his 90-year-old partner Roger, ended the video by offering Louis some advice.
"Be true to yourself, stand up for being gay and for actually trying to make people understand," he said.
"The most important thing is that you can love somebody, it doesn't matter who they are, whether it's a boy or girl, love is love - something that is enriching."
The video was created by vlogging duo TrentAndLuke, who wanted to create space for intergenerational dialogue that is so often lacking among queer people.
"We came to realise there weren't many conversations with LGBTQ elders anywhere and we've always wanted to use our channel as a creative platform to speak our minds and have no limits," the pair told HuffPost.
"I think it's important to keep in mind why and how we have the rights we do today," the two continued.
"Nowadays young LGBTQ people have it so much easier, which is obviously not a bad thing at all. We should all know and be aware of our history and videos like this can really put things into perspective, which can open people's minds and hopefully educate them as well."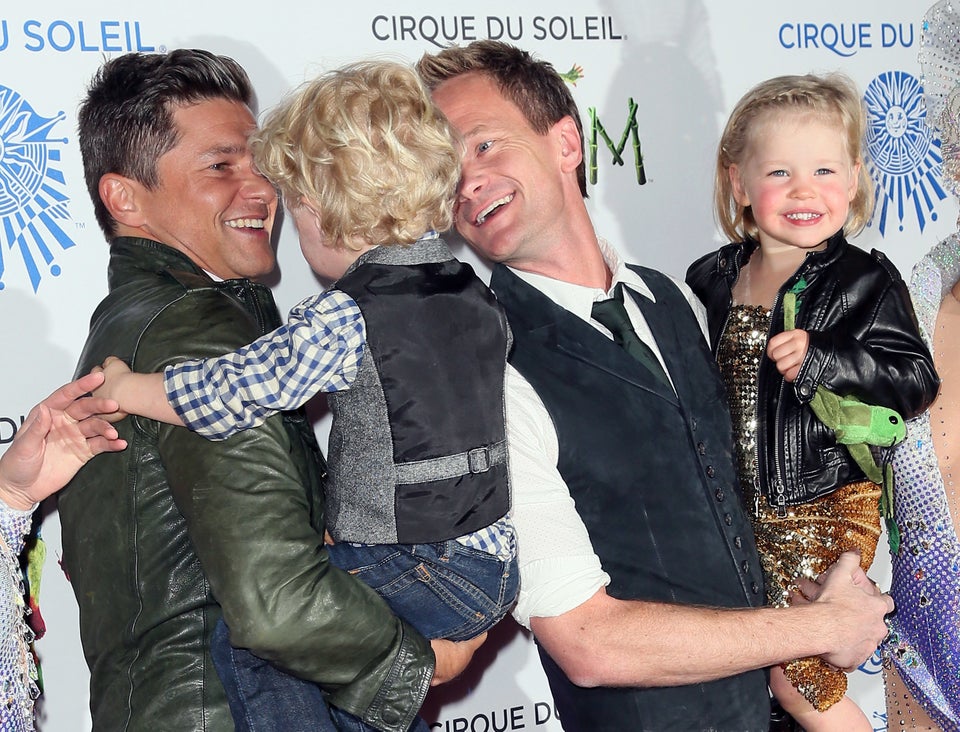 LGBT Families Who Are Thriving