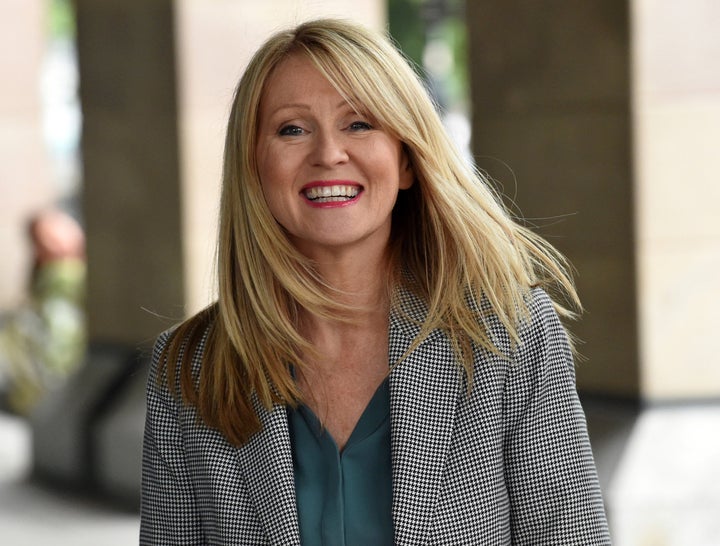 Esther McVey returned to the cabinet this week, in what was seen as an attempt by Rishi Sunak to reach out to the right-wing of the Tory party.
The MP for Tatton - known for her socially conservative views - has been given the job of ensuring "common sense" prevails across government, according to The Sun.
Richard Holden, the Conservative Party chairman, has praised his "plain-speaking" colleague.
But the new Cabinet Office minister has a long history of controversial statements.
She branded chancellor Jeremy Hunt "socialist" shortly after he had promised to make her deputy prime minister, questioning how "safe" the Covid vaccine was and spent thousands of pounds on a personal photographer.
Ellie Reeves, Labour's deputy national campaign coordinator, said "common sense is a flower that does not grow in every garden.
"This string of evidence suggests Rishi Sunak might have again appointed someone wildly under-qualified for this job," she said.
Here are eight eyebrow raising comments from McVey's time in parliament.
1. Criticised describing the Covid vaccine as 'safe'
Just last month, McVey attacked the government for having described the Covid vaccine as "safe".
Speaking in the Commons, the then backbencher railed against "safe and effective" having become the vaccine "catchphrase".
"It was repeated so many times over that couple of years. It cropped up everywhere: in government communications, in interviews with experts and across a media that was only too happy run with that covid slogan—safe and effective," she told MPs.
"So ingrained did it become in the national psyche that to ever ask questions about the Covid vaccine became very difficult to do indeed."
2. Spent £8,000 on a personal photographer
The spending was revealed as she mounted her campaign for the Tory leadership in 2019, a race ultimately won by Boris Johnson. She finished in last place.
3. Blasted 'communist' and 'idiotic' lockdowns
McVey also took aim at the government's decision to impose lockdowns in an effort to fight the pandemic, damning Boris Johnson as "weak".
Writing in the Daily Express earlier this month, she attacked "panicky civil servants and doomster scientists".
"They should hang their heads in shame that they didn't bother with any modelling on the downsides of lockdown on the nation's children, their health and wellbeing, on mental health and on the economy," she said.
'Instead, their collective panic, resulted in a communist style control over the public.
'Boris, whose instincts not to lockdown was right, was browbeaten and caved in to the elite establishment mob. Boris was weak and isn't it ironic that Cummings - who prides himself on being anti-establishment - was the establishment enforcer for these idiotic lockdowns."
4. Told Tory mayors they were a waste of time
On the eve of the last Tory conference, McVey dismissed regional mayors as "a waste of time and money".
In her article she targeted Labour mayors Sadiq Khan and Andy Burnham. But there are also Tory mayors. Andy Street, the Conservative mayor of the West Midlands, was unimpressed.
5. Claimed benefit cuts were 'fake news'
Back in 2018, McVey was work and pensions secretary. In a speech to party conference she said it was "fake news" to claim she was cutting benefits.
"If you were to believe everything you heard from Labour or read on social media you'd think we were somehow letting down the most vulnerable in society - especially disabled people," she said.
"However, those who say we are cutting budgets are peddling fake news."

At the time, most working age benefits had been frozen, a real terms cut in what people received.
6. Had to say sorry to MPs
The same year, McVey was forced to apologise in the Commons after claiming the National Audit Office (NAO) had asked for an accelerated rollout of Universal Credit. It had not.
"In fact, the NAO did not say that and I want to apologise," she confessed to MPs.
7. Took a second job at GB News
In her 2019 Tory leadership campaign launch video, McVey said she wanted to be a public servant and represent the public's views.
But having come last in the contest, she took on a second job as a presenter at GB News where she earned £58,650 in 2022, at an average of just under £900 per episode.
8. Called the Tory Budget 'socialist'
In the 2022 Tory leadership campaign, Jeremy Hunt announced McVey would be his deputy prime minister should he win the contest. He lost but ended up as Rishi Sunak's chancellor.
Related