After recognizing the power of children's imaginations, an inventor decided to help turn kids' fascinating ideas into reality.
For his INVENTORS! Project, Dominic Wilcox had more than 450 children and a handful of adults come up with an idea for an invention and illustrate it. The London-based artist and inventor then teamed up with what he calls "makers" to turn the ideas into actual products.
"Instead of just putting the drawings on the fridge door as most adults do with a child's drawings, why not push the ideas as far as they can go?" reads the INVENTORS! site.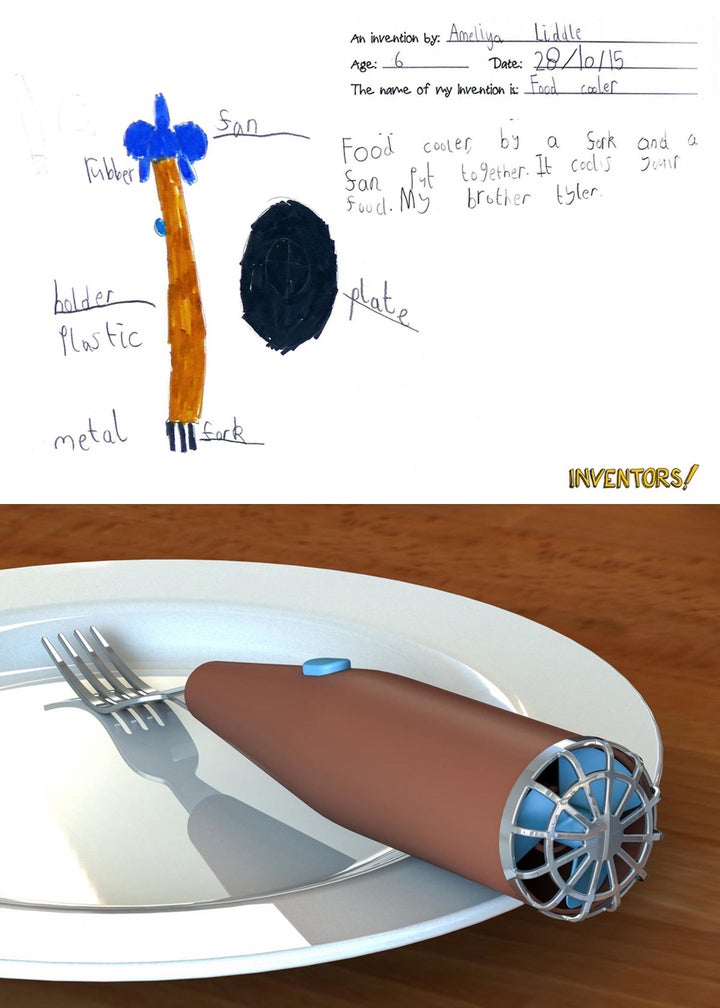 The project consisted of workshops where Wilcox shared his designs and encouraged kids to make their own. The final products were then put on display at an exhibition that ran from Jan. 16 to Jan. 30 in Sunderland, England, where Wilcox was born. With no limits to what they could dream up, the kids thought of inventions such as a fork that also cools your food (see above) and a spider alarm clock that will lick your face if you don't get out of bed. Wilcox told The Huffington Post in an email that it was "wonderful" watching the kids' reactions after seeing their ideas come to life.
"It was as though they were seeing their imagination in three dimensions," he said. "It's been a real confidence boost to the kids; they have started to realise that their ideas are important and can lead to great things."
Wilcox told HuffPost the project has sparked positive feedback, which has encouraged him to work even more with his INVENTORS! project.
Even though the exhibition has ended, there are plans to further the project. "We are planning on expanding the project, taking on what we have learned to hopefully inspire more young minds, showing them what talents they have and giving them the confidence to express them," he said.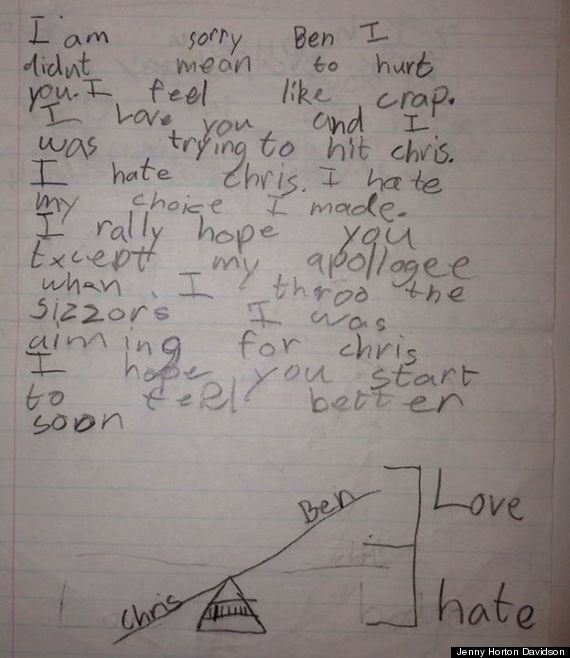 Cute Kid Notes