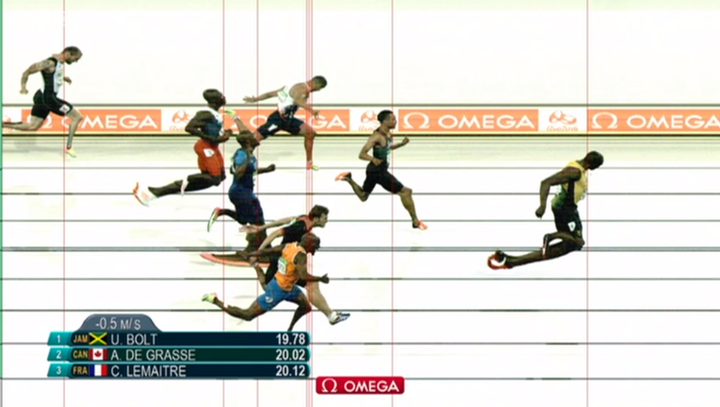 Article originally published 19/08/2016: due to a technical issue this article may have resurfaced for some readers, and the original publish date may not have been visible.
They say finishing fourth in the Olympics is the most painful place to be.
But to be placed outside the medals when clocking exactly the same time as the rival who took bronze must be doubly excruciating for Adam Gemili.
The photo finish above shows there is nothing to choose between the Londoner and France's Christophe Lemaitre as they dipped for the line in the 200m final in Rio. Both were given 20.12s.
Gemili was clearly devastated.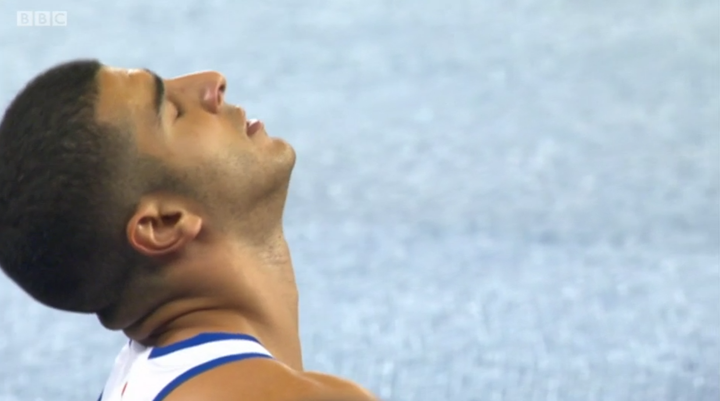 When interviewed by the BBC in the immediate aftermath, his disappointment was plain. He told Phil Jones:
"I'm heart-broken. I put so much into that run. I lost my form at the end and to get so close ... heart-breaking. Gutted, just gutted."
But rather than display bitterness - there were joint medals given to swimmers with the same finish - Gemili showed class and a hunger that was admirable.
"Britain are not here to fill lanes anymore. We've got guys that can make these finals, and we will continue to do so. I'll re-convene with my coach and get it right when in matters."
Popular in the Community