Adele has given her strongest signal yet that she won't be touring again after her London shows this week..
The 29-year-old singer is in the midst of playing four record-breaking, sold out shows at Wembley Stadium, the culmination of a mammoth tour that has seen her play to over 1.5million fans at 119 shows across the globe.
The star delivered the news to fans in a handwritten note buried inside her tour programme.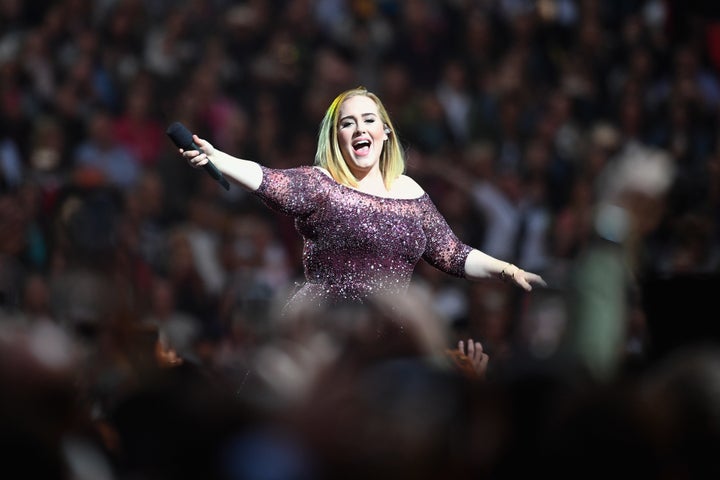 She wrote: "So this is it after 15 months on the road and 18 months of 25 we are at the end.
"Touring is a peculiar thing, it doesn't suit me particularly well. I'm a real homebody and I get so much joy in the small things. Plus, I'm dramatic and have a terrible history of touring. Until now that is!
"I've done 119 shows and these last four will take me up to 123, it has been hard but an absolute thrill and pleasure.
"I only ever did this tour for you and to hopefully have an impact on you the way that some of my favourite artists have had on me live.
"And I wanted my final shows to be in London because I don't know if I'll ever tour again and so I want my last time to be at home."
Despite hinting that she'll be hanging up her touring boots, Adele promised the 98,000 fans at Wembley that there was new music on the horizon.
"I will always write music and I will always put it out," she told the crowd. "And I hope that you're always here.
"I might never see you again at a live show. Who knows. But I will remember this for the rest of my life."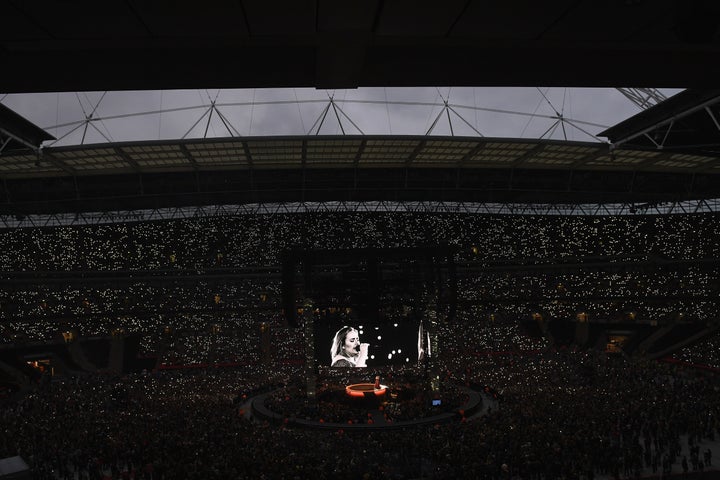 The 'Hello' singer overcame crippling stage fright to undertake the huge tour, something she still struggles with.
As she walked through the crowd at Wembley Stadium on Wednesday night, she told her fans: "F*** me I have never been so f***ing scared in all of my f***ing life.
"I can't breathe because of my dress, because I put loads of weight on in the break from my tour.
"So today is the beginning of the end because I only have four shows left. Don't you f***ing boo me.
"As of Monday morning I am solely a mum. That's all I'm going to be doing. And I can't f***ing wait. I'm so excited.
She added: "I'm gonna smoke some fags, I'm gonna have some whisky. I can't f***ing wait."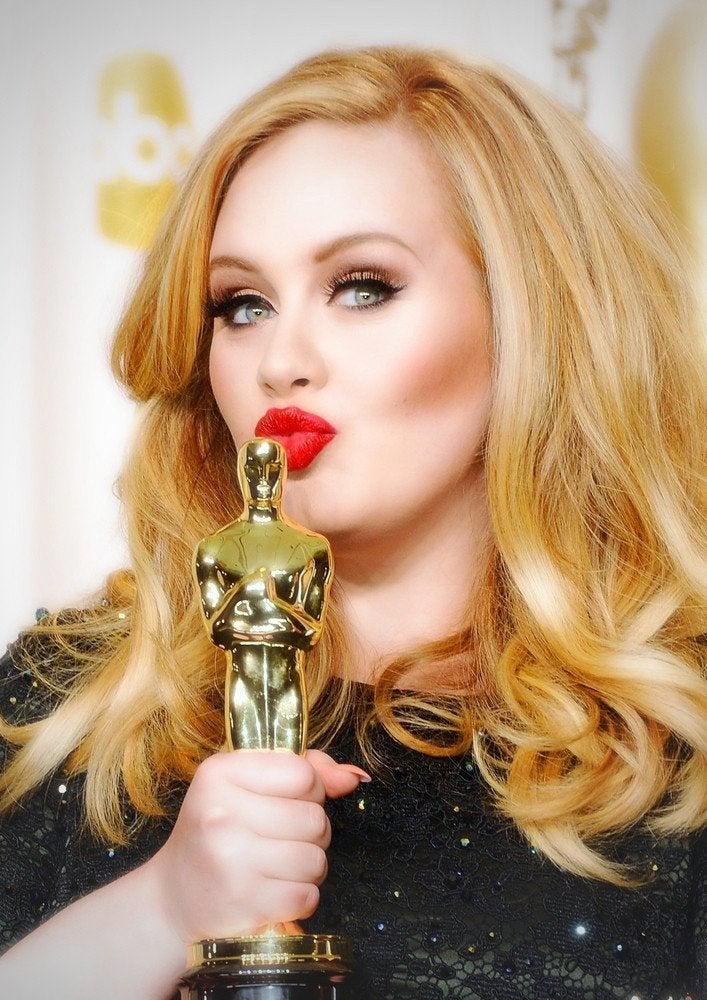 Adele's 30 Greatest Achievements... So Far