The friends and family of a man dying of a very rare stomach cancer are racing against the clock to raise £100,000 so he can receive alternative cancer treatment.
Angela Hosken (36) from Bromley has just weeks to raise the money so her husband Adrian Hosken (39) can have special treatment in the hope that it will extend his life, giving him more time with his young family and two children - Noah, almost three years old and Adriela, who is only nine months old.
Launching the GoFundMe campaign to raise funds, Adrian has released a heart-felt video asking people to share the story and support the campaign.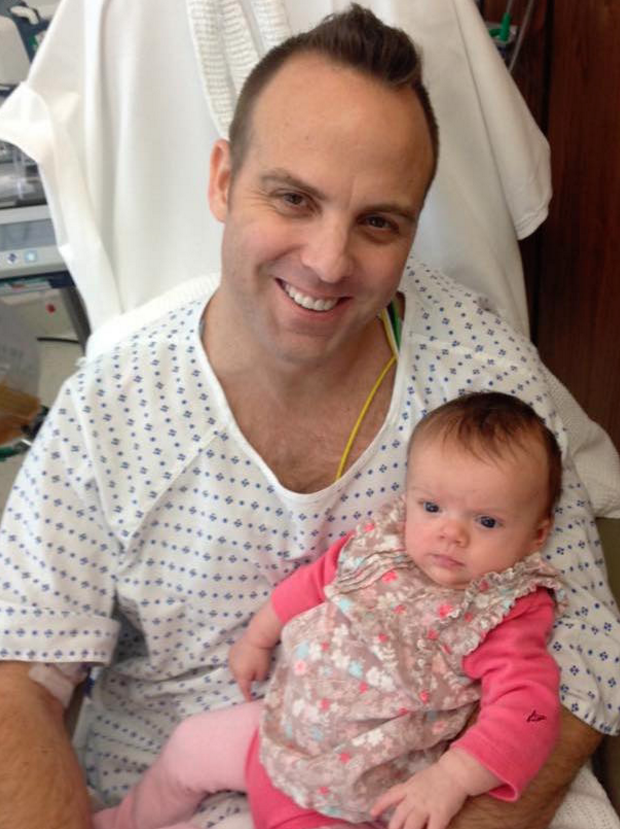 Adrian has been battling a rare stomach cancer for the past five years and has already endured 11 gruelling operations and chemotherapy, but unfortunately, it keeps coming back.
The dad-of-two has now been given just weeks to live but is determined to keep going for as long as possible.
"I'm only 39 and just not ready to leave my wife and two young children yet. I was told I couldn't have children after my cancer but I did and now I'm determined to spend as much time watching them grow up as I possibly can," he said.
"I was supposed to die on Valentine's Day this year but I'm still here so I've done pretty well to get to this stage.
"I've come to the end of the conventional treatment options now though so we are looking at alternative options that might keep me around for as long as possible – so I can spend more precious time with my little babies."
His wife, Angela, said: "He really wants his two children to remember him. Adrian watched a TV documentary where a woman could hardly remember her father who died when she was 10 and this really affected him.
"So he has set himself a target of living until at least 2025 which is when our daughter Adriela will be 10. It's heart-breaking, but the family are determined to do all we can to make this a reality."
Adrian's cancer journey began on 14 February 2011 when he was taken to the Whittington hospital.
Doctors found a tumour on his appendix after he described feeling it burst in the night.
He awoke to find out that he had almost died from what should have been a simple 45 minute procedure.
The cancer Adrian has is called an adenocarcinoma and kills 90% of people that have it with five years.
Adrian's five years was up this Valentine's Day this year, but he is determined to keep going ever since his wife became pregnant with his first born, Noah.
The dad is now desperate to see his children grow up, despite being told at one stage he would never be able to have children.
The family is now looking to start alternative treatments immediately as the cancer has been returning within three months of surgery.
Adrian wants to follow an immunotherapy approach, which is a type of cancer treatment designed to boost the body's natural defences to fight the cancer.
It uses substances either made by the body or in a laboratory to improve or restore immune system function.
Unfortunately, the treatment doesn't come cheap at around €100,000 (£84,000) per year.
An issue facing the young family is trying to find a window where Adrian is fit enough to fly and where his wife can leave the children behind.
Adrian requires help from his wife who has to change three intricate Stoma bags on his stomach.
He would also love to spend his 40th on 14 October in South Africa with his wider family but they are concerned about costs should he become unwell and need backup treatment.
Friend of the family Dave Mance (who set up the GoFundMe page up) said: "We urgently need to raise money for treatment for Adrian. His medical bills have reached a point where it is beyond what he and his wife can afford to fund on their own.
"As you can imagine alternative therapy for cancer patients can be very expensive. Adrian is currently on unpaid sick leave, so the financial burden on them is extremely tough.
"We needed a way to raise money quickly and efficiently and the fundraising website GoFundMe.com allowed us to create a platform to organise the campaign and get the wider community involved. We just want to extend Adrian's life for as long as possible and will be eternally grateful for whatever support you can offer our good friend."
Kelsea Little, spokesperson for GoFundMe.com said: "We are awed by Adrian's determination and the amount of support that's been pouring in. We wish Adrian's whole family the very best."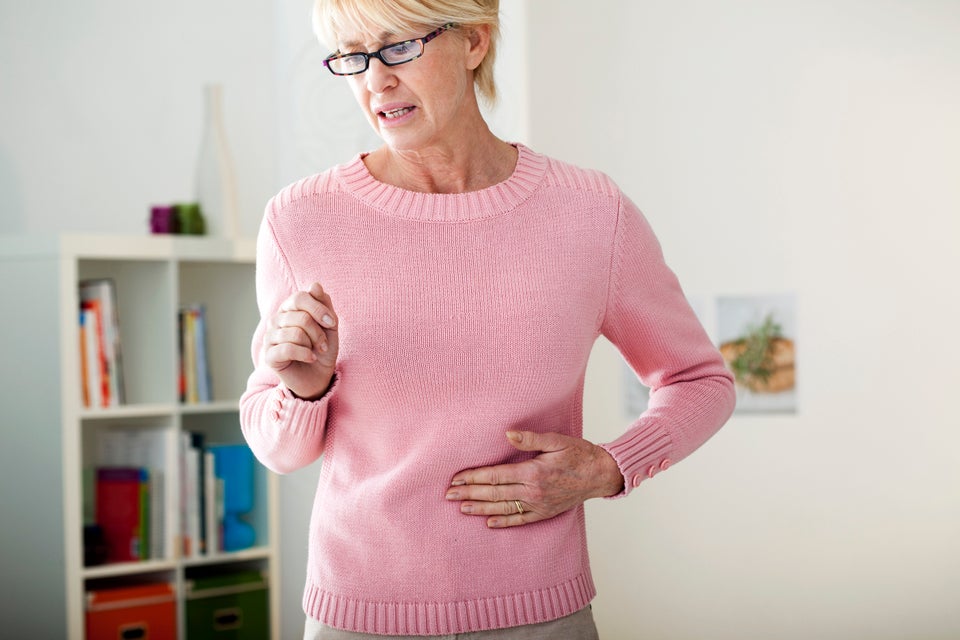 Stomach Cancer Symptoms