Just when we thought life couldn't get any more exciting, Airbnb went and launched a competition offering the chance to sleep - yes, sleep - in a shark aquarium.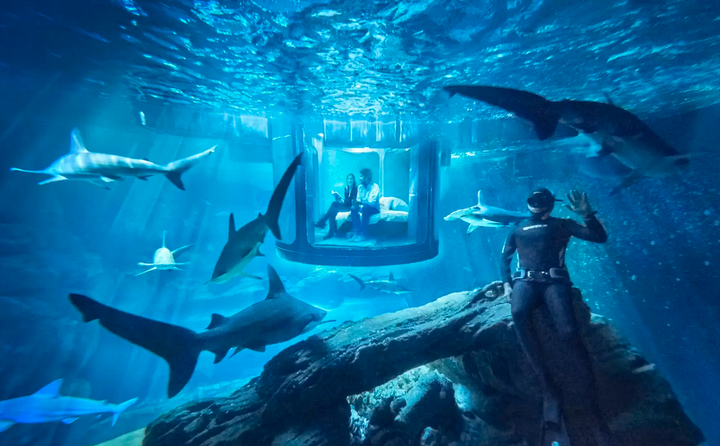 The travel site's latest competition offers three people (plus guests) the once-in-a-lifetime opportunity to put their feet up and sleep in an underwater bedroom at the Aquarium de Paris.
The only thing that will separate competition winners from a load of sharks is a 360-degree window wall.
The glass room comes with all of the mod-cons: a circular bed, lamp, shelving unit and somewhere to eat your dinner. Oh, and sharks.
The sleepovers will take place on 11, 12 and 13 April.
Here's what the itinerary looks like:
-- You'll be welcomed by freediver and shark mega fan Fred Buyle who will "dance" alongside the sharks and introduce your neighbours for the night.
-- Once you're settled, you'll be taken on a guided tour through the aquarium.
-- Next, you'll be shown to your bedroom for the night where you'll enjoy an intimate meal inside the aquarium, with "gorgeous tank-side views of the sharks".
Granted, you probably won't get a wink of sleep however it's an opportunity that's not to be missed.