Stop everything. Aldi has announced it will be selling Wagyu rump steaks for under £5 in time for the bank holiday weekend.
The infamously expensive meat - which can cost up to £90 in a top notch restaurant - will be available in all stores from Thursday 25 August.
We predict their latest Wagyu venture will be a sell-out too.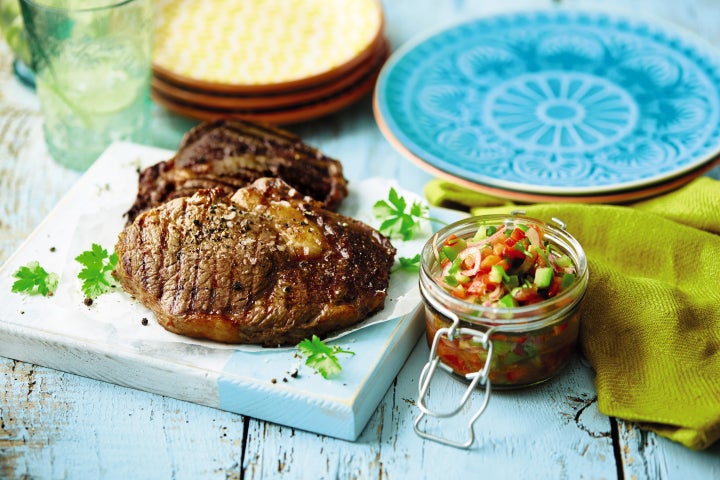 Wagyu beef is thought to be the best beef in the world, which is why it's often so expensive. In fact, some top restaurants charge £40 per 100g.
The meat is known for having a high level of fat marbling - making it supposedly "healthier" than other types of beef, as the mono-unsaturated to saturated fat ratio is higher.
Aldi will be selling 'Specially Selected Wagyu Rump steaks' (227g) for just £4.99 from 25 August - until stocks last.
Over the last 12 months, Aldi has sold a number of Wagyu lines including rib eye steaks, sirloin steaks and beef burgers. In fact, the supermarket reported that over 3,000 Waygu burgers were sold per hour across the UK.
"Wagyu beef has proven very successful with our customers and we are delighted to offer Wagyu Rump Steaks for under £5," said Tony Baines, joint managing director of Corporate Buying at Aldi.
"Aldi are continuing to offer premium quality products at everyday low prices, allowing customers to make substantial savings on luxury products without compromise."
The latest Wagyu steaks have come from cattle that are outdoor reared and 100% grass-fed on open New Zealand pastures.
A limit of two steaks per purchase has been placed on the steaks to ensure that as many customers as possible get to enjoy them.
We reckon they'll sell like hot cakes so be quick about it.