For the latest in our WISE WORDS interview series - where stars from a whole range of fields share the important life lessons they've learned along the way - we're posing some of the big questions to ALEX JAMES.
Asked to name a cheesemaker in the UK, and the chances are you'll soon alight on 'Alex James'. It is a testament to how successfully the former Blur bassist has reinvented himself, even while he continues to enjoy his music and work as a journalist.
Alex lives with his family in the Cotswolds, where he runs a farm producing award-winning cheeses, and holds an annual food and music festival.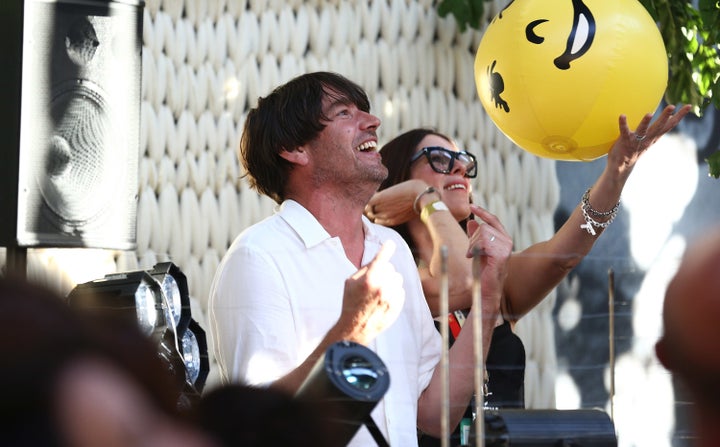 Recently, Alex has teamed up with Great Western Railway to inspire passengers travelling through the west country to pen a poem inspired by their journey. More info below...
For this, he sat down with HuffPostUK to share some Wise Words…
How do you switch off from the world?
Music is a lovely escape still, that and writing. It's the chance to stand back, look at everything. It makes me feel less cross.
It's been important for the members of Blur to find second lives, having had success so young. If you're not careful, you can be defined by something you did in college, and struggle for purpose and meaning afterwards.
How do you deal with any negativity that comes your way?
Grab it with both hands, confront it. If it's stupid, you have to remonstrate. But generally, I want to be the Prime Minister of good vibes, that's my chief brief in all situations, my transferable competence. So with negativity, you have to be bold and say 'f*** it' without losing your rag, really quickly.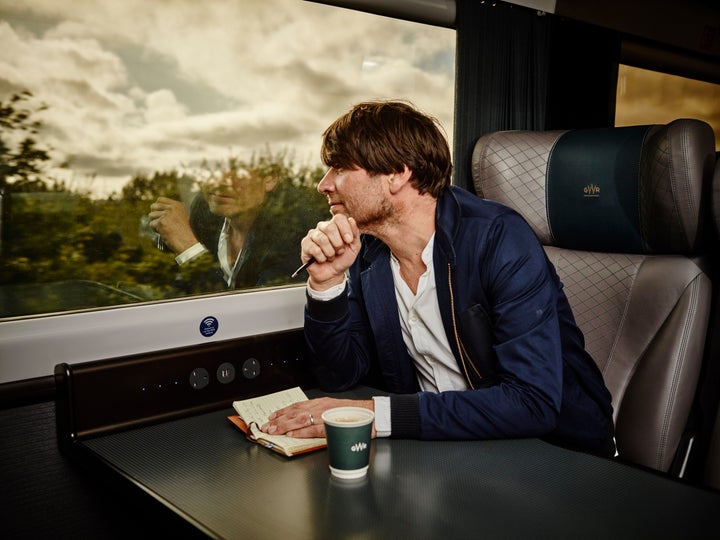 When and where are you at your happiest?
In the garden, having a bonfire, cooking sausages, having nothing much to do, or having loads to do and not doing any of it.
What has been the best piece of advice you've ever received?
A billionaire's wife once told me - don't ask me how that happened - to "keep buggering on" and I've never heard better.
What has been the hardest lesson you've had to learn?
Remembering "success always fits". Trying to follow Kipling's lesson, to treat success and failure as equal imposters.
And higher mathematics. I'm an insomniac, and many a night has passed considering the problems of higher mathematics.
What would you like to say to your 13-year-old self?
I'm not sure my 13-year-old self needed much advice, he was busy just trying to keep a football in the air. Life then was structured: school, games, etc. A couple of years later is when the problems all begin, aka Girls. At that point, I'd say, 'Hang in there. Don't hide anything from your parents. Cherish their love.'
What are the three things at the top of your to-do list?
Go to Antarctica. Go out for a quiet dinner with the missus. Go camping with the kids.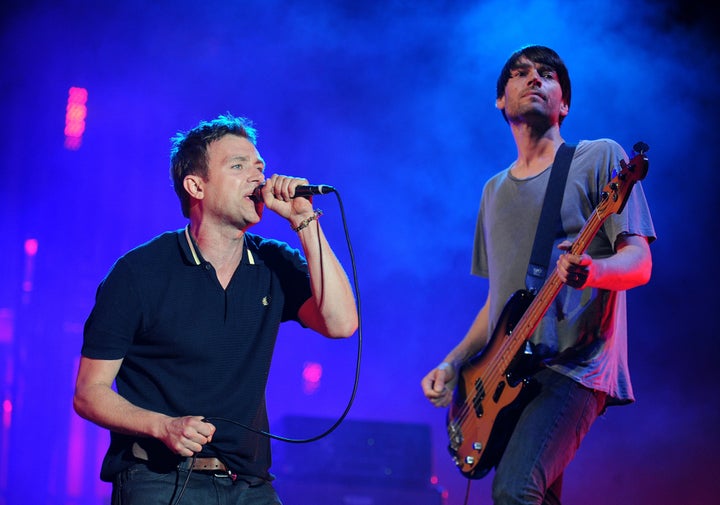 What do you think happens when we die?
What the Little Mermaid told us, "So I shall die, and as the foam of the sea I shall be ..."
When do you feel in the presence of something larger than ourselves?
I wandered outside last night, and it was a dark, starry night. The Milky Way was overhead. I was craning my neck. I believe what Einstein said: we can choose, either nothing is a miracle, or everything is a miracle. I choose the latter.
What quality do you most prize in relationships?
Good vibes. I respect being with someone who knows more you. Expertise of any sort is beguiling.
What keeps you grounded?
Kids. Especially the ones who tell me, 'Stop playing the guitar, we're trying to watch telly.'
What was the last act of kindness you received?
We had a festival here just recently. And them some letters arrived, from people who wanted to tell me how much they'd enjoyed themselves. It was very touching. Particularly from one writer, who'd gone to the effort to include a shoebox, and a lump of cheese.
Alex has teamed up with Great Western Railway to inspire passengers travelling through the west country to pen a poem inspired by their journey. The first 50 entries will win a free journey with the best poem, chosen by Alex, winning a year's travel on their chosen GWR line. Enter at https://www.gwr.com/destinations-and-events/inspired-lines.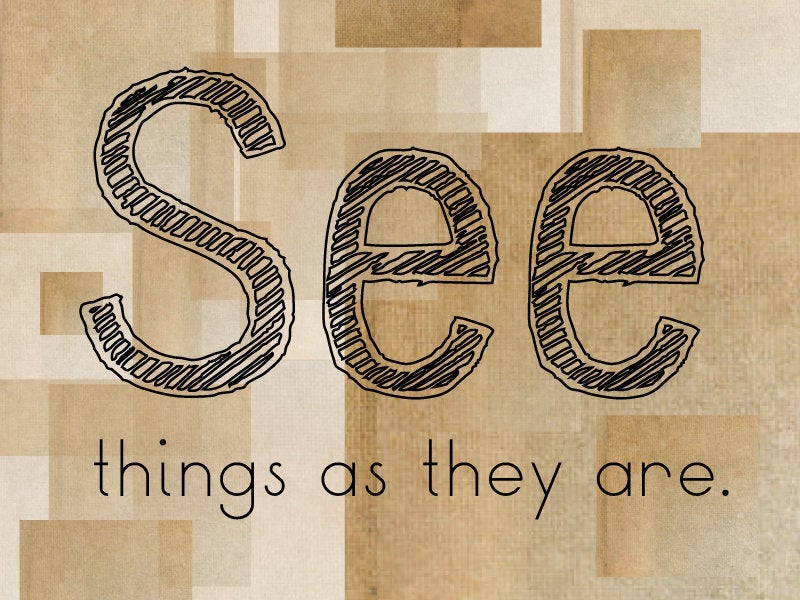 Mindfulness Mantras To Improve At Work