A marketing executive was deemed a "threat to national security" by the Home Office because his tax return was wrong, an MP told the Commons.
The Government's treatment of Glasgow science graduate Ali Baig was "hostile and heartless", SNP MP Alison Thewliss said, after raising his case during Prime Minister's Questions on Wednesday.
Vetting and compliance officer Baig, originally from Pakistan, has lived and worked in the UK since 2006 but could be deported because of the "minor legitimate correction to his tax return" six years ago, Thewliss told the PM.
Baig failed to report his correct income in 2006 but the "honest mistake" was picked up on by the Home Office, says Thewliss.
"My constituent's home is in Glasgow," said Thewliss. "He has worked hard and contributed to society.
"Why does the Prime Minister want to force him out?"
It came as scores of highly skilled migrants protested outside Westminster against changes to UK immigration policy.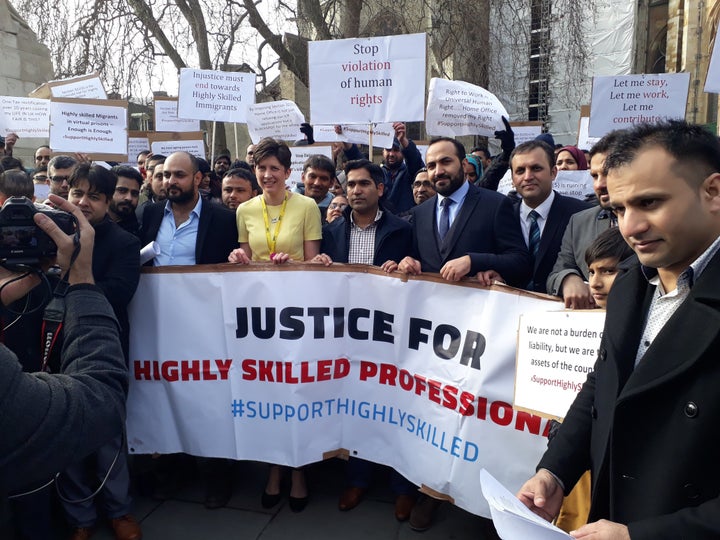 There has been a stark increase in the number of skilled, non-European migrants unable to secure leave to remain in the UK.
Alison Thewliss MP said: "My constituent, Mr Ali Baig, is unfortunately one of many skilled migrants whose futures have been thrown into disarray by the Home Office's hostile and heartless policies.
"Highly skilled professionals are coming to the UK and taking up professional occupations where there are serious shortages. They are contributing to the economy, having families, making a life in our community, and yet the Home Office sees fit to refuse them permission to stay because they made a legitimate correction to their tax return. This is totally unacceptable.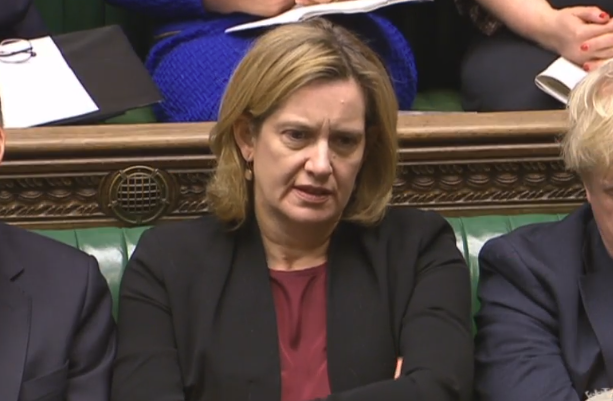 "These callous decisions have far-reaching effects. Many of the people affected have young children and other dependents, and by removing their right to work and remain in the UK the Home Office is placing huge burdens on entire families.
"The Prime Minister needs to recognise that these Home Office policies are not fit for purpose. If she wants the UK to continue to attract people from around the world, she needs first to recognise and appreciate the contributions being made by those who are already here."
The Prime Minister refused to comment on individual cases when pressed on the issue by Thewliss.
She said: "The Home Office looks at the circumstances of individuals. There are immigration rules that are in place.
"The Home Office will make decisions accordingly."
HuffPost UK has approached the Home Office for a comment.
When asked about skilled migrants' leave to remain previously, a spokesperson said: "It is important that our immigration system works in the national interest, ensuring that employers look first to the UK resident labour market before recruiting from overseas."