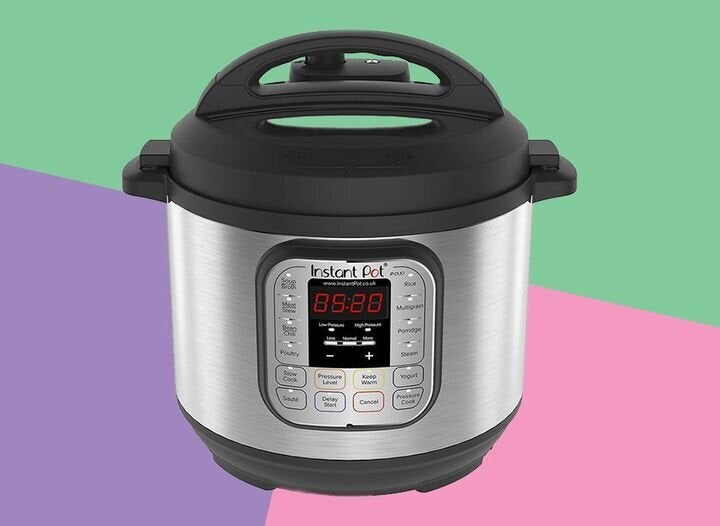 As our parents writer, dad Mike Rampton wrote of the wonder pressure cooker: "It's that kind of product which has gathered an almost cult-like following... And then my family got one – and it's the goddamn best."
Its main function? To "cook stuff absurdly quickly that would normally take you a while," Mike explains. "And for those who no longer have the time or the freedom for more leisurely cooking, it's a game-changer."
Please note: All deals were correct at time of publishing and items are available until stocks last.
And within the thousands of products on sale is the Instant Pot. It cooks meat, stews and other gloriously heartwarming meals to perfection – without a nine hour wait to eat. And if you want the full shebang, it claims to be a '7-in-1' all round superstar: that's pressure cooker, slow cooker, rice cooker, yoghurt maker, searing pan, steamer and food warmer. Talk about multi-tasking.
"I have no desire to make my own yoghurt. I'm not a weirdo," interjects Mike, speaking for surely all of us. "But it's meant our family of three all get to eat together without a huge amount of stress, and I hear my daughter shout things like "More chicken! More!"... and that's brilliant. I love you, Instant Pot."
We all work hard to earn our money – so it shouldn't feel like hard work to spend it well. At HuffPost Finds we'll help you find the best stuff that deserves your cash, from the ultimate lipstick to a durable iron to replace the one that broke (RIP). All our choices are completely independent but we may earn a small commission if you click a link and make a purchase.