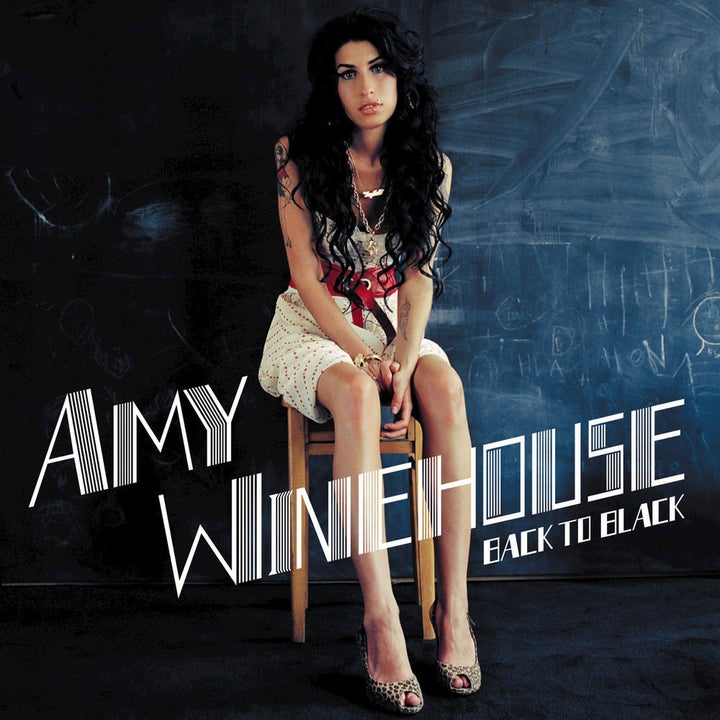 It seems almost impossible to believe, but today marks 10 years since the release of the late Amy Winehouse's stunning album, 'Back To Black'.
The singer's sophomore LP debuted on 27 October 2006, and having only scored a small amount of commercial success with her first collection, 'Frank', no one could have predicted 'Back To Black' would go on to become one of the most influential and important albums of the 21st century.
Produced by Mark Ronson and Salaam Remi, it was written at a dark time in Amy's life, after boyfriend Blake Fielder-Civil had dumped her for an ex-girlfriend - although, unbeknown to her, they would be reunited by the time it was released.
'Back To Black' boasted many of Amy's most famous songs, including 'Rehab', 'You Know I'm No Good', 'Tears Dry On Their Own' and the track from which it took its title.
It also paved the way for future stars like Adele, Duffy and Florence + The Machine, while Lady Gaga also credited Amy as one of her inspirations during her early career.
On this, its 10th anniversary, we look back at some of the things you may not have known about 'Back To Black'.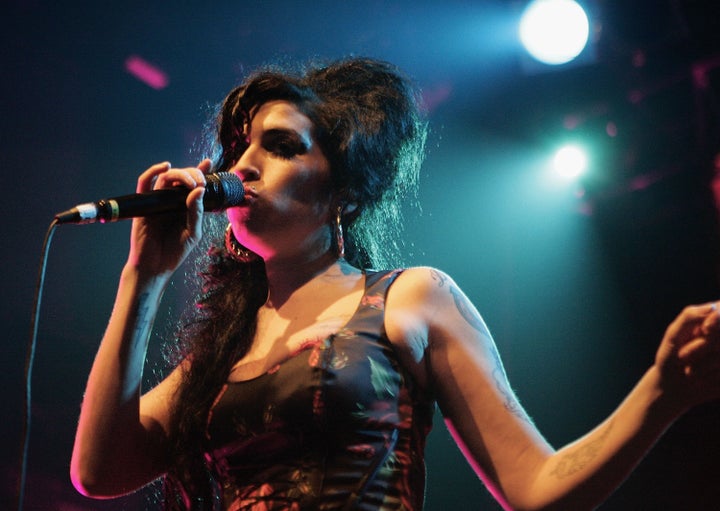 1. The album didn't actually hit the number one spot straight away
It landed at number three in the Official Albums Chart upon its release. Ahead of it were Girls Aloud's 'The Sound Of...' collection at one, followed by Robbie Williams' 'Rudebox' at two.
2. But it then went on to top the album chart four separate times
It hit the UK number one spot three times during the album campaign, and returned to the top of the charts the week after Amy's death in July 2011.
3. It is the second biggest selling album of the 21st century
Having sold 3.6 million copies, it is beaten only by Adele's '21', which has shifted 4.9 million. Interestingly, Adele's '25' is also at number six in the list, with 3.1 million copies sold.
4. This means it is certified 12x Platinum
5. It didn't make the list of biggest selling albums of 2006
However, it went on to claim that title a year later, when 'Back To Black' sold 1.85 million copies in the UK in 2007.
6. The album never produced a number one single
Not even 'Rehab' topped the charts, meaning Amy didn't actually have a number one during her career.
Her highest-charting solo single was 'Rehab', which made it to number seven, although her collaboration with Mark Ronson on 'Valerie' made it to number two.
7. It didn't win the Brit Award for Best British Album
Instead that honour was bestowed upon Arctic Monkey's for 'Whatever People Say I Am, That's What I'm Not' in 2007. A miscarriage of justice, we're sure you agree. That said, Amy did win Best British Female at that year's ceremony, and also scooped numerous Grammys in 2008, so all was not lost.
8. In the US, it was released with 'You Know I'm No Good' as the lead single
This version of the song also featured rap vocals by Ghostface Killah.
9. Amy is a co-writer on all of the songs, but wrote the majority by herself
Seven out of the 11 tracks on the standard version were written solely by Amy, while title track 'Black To Black was penned with Mark Ronson. 'Wake Up Alone' was co-written with Paul O'Duffy, while 'He Can Only Hold Her' features Richard and Robert Pointdexter on the credits.
As 'Tears Dry On Their Own' features a sample of 'Ain't No Mountain High Enough', Amy's track is credited with the original song's writers, Nikolas Ashford and Valerie Simpson.
10. Tracks on the album have been covered by the likes of Beyoncé, Prince, and Girls Aloud
Beyoncé recorded a cover of 'Back To Black' for the soundtrack of 2013 film 'The Great Gatsby'. However, it was slammed by Amy's father Mitch, who claimed Bey didn't "bring anything to it", adding: "I wasn't asked for my permission if they could record it."
Prince often used to sing 'Love Is A Losing Game' during his gigs, and Amy once even joined him on stage to perform it together.