Little over a year ago, Amy's Place opened its doors to women overcoming alcohol or drug addiction.
The house, which was set up by The Amy Winehouse Foundation in the late singer's name, helps women get their life back on track.
The women-only rehabilitation service is the first of its kind, offering a pioneering programme aimed specifically at the needs of female addicts.
For many young women with issues around addiction can also be connected to other "complex needs" such as "domestic, physical, psychological or sexual abuse; from eating disorders; from low self-esteem and poor body image".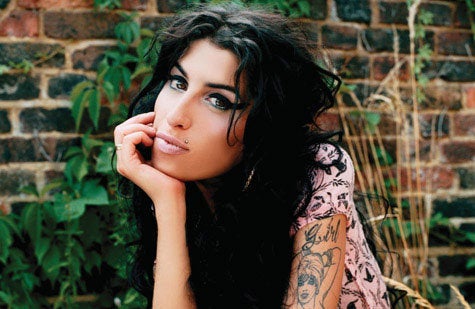 "The aim of Amy's Place is to kind of bridge the gap between rehabilitation services and independent living," Project Manager Hannah Chrystal told HuffPost UK.
The women will have already completed a rehabilitation programme and will be helped, through peer-mentoring and workshops, to rebuild their lives.
"We really try to support them to gain the skills that they need to be able to lead fulfilling lives, but in the community," she said.
At any one time, Amy's Place will be able to house up to 16 women. So far the centre has helped 17 women.
There are communal areas, but the women live independently in self-contained flats either by themselves or in pairs. There is no curfew and visitors must sign-in but cannot stay overnight.
Hannah Chrystal added: "The women here are going through the same issues that Amy Winehouse went through herself. And you know, something really amazing has been set up in response to something that was really tragic."
The charity, set up in the late singer's name by her family in 2011, are hosting its annual gala on

Thursday 5th October

at The Dorchester, London.

Guests will be joined by Amy's family and friends and there will also be live performances, dinner and a charity auction.
Need friendly, confidential advice on drugs?