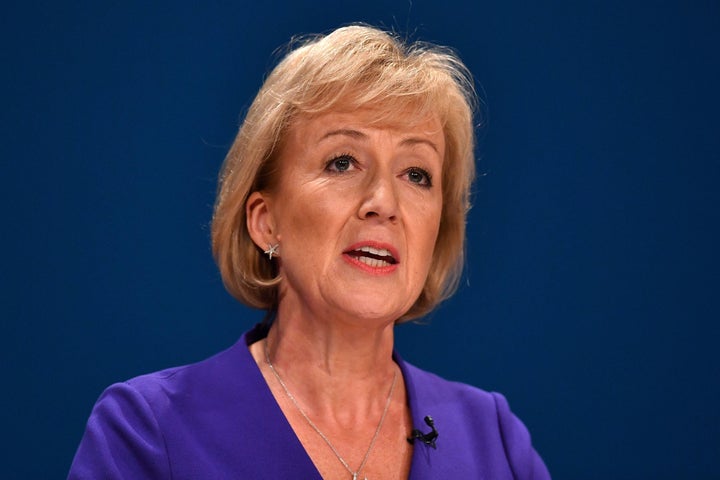 Environment Secretary Andrea Leadsom has been accused of "criminal neglect" over failures to properly warn the public about toxic air pollution.
A Green Party peer said Leadsom had put vulnerable people at risk after her department revealed it had responded to the dangerous conditions with a handful of vaguely-worded tweets sent to just 5,000 followers.
But Jenny Jones told Huff Post UK the Environment Secretary had "put out the minimum of information" on the incident, saying "the Government aim was to downplay the whole thing".
"It is criminal neglect and a national scandal", she said.
The department said it had "issued proactive tweets" during three morning meetings on the matter, one of which it said "was retweeted by Public Health England".
It also said it had informed health charities.
But according to Twitter's records, the tweets were vaguely worded, did not mention London, and were sent from a subsidiary Defra account, @DefraUKAir, which has just 5,000 followers.
Defra also failed to update its website's air pollution map, which continued to say public risk was "low", according to screenshots taken at the time.
Jones, who asked the question, said Leadsom's response had been inadequate, with "no press release. No call to the Today Programme or the Daily Mail".
She also said she suspected Defra's alleged meetings had not taken place.
"The Government claim a working group met during the episode. I'd be surprised if they bothered to sit down, given how little action the Government took", she said.
Jones compared Defra's actions unfavourably to those of the London Mayor and of other European governments, saying it had failed to initiate common safety measures like telling drivers to avoid toxic areas.
"Reducing pollution is completely off their radar", she said.
During December's incident London's Labour Mayor Sadiq Khan issued air quality alerts at bus stops, tube stations and roadsides across the capital.
A Defra spokesperson said:
"The Government takes its responsibility for informing members of the public about air pollution events very seriously.
"Defra has developed a multi-agency response group to be convened in the event of any air pollution event.
"This group decides on the severity of the event, appropriate escalation and communication to ensure that consistent, evidence based key messages reach the public quickly."